We have seen many smartphone innovations over the last few years. Dual-camera, bezel-less display, and a small secondary display on the back are a few of them. However, not even a single company managed to develop a true foldable dual-screen smartphone despite the numerous conceptual images and pictures that came out.
If things go as we expect, ZTE will take away the feat of launching the first true foldable dual-display smartphone on October 17.
ZTE Axon M Tipped to Launch on October 17 with Foldable Dual-Display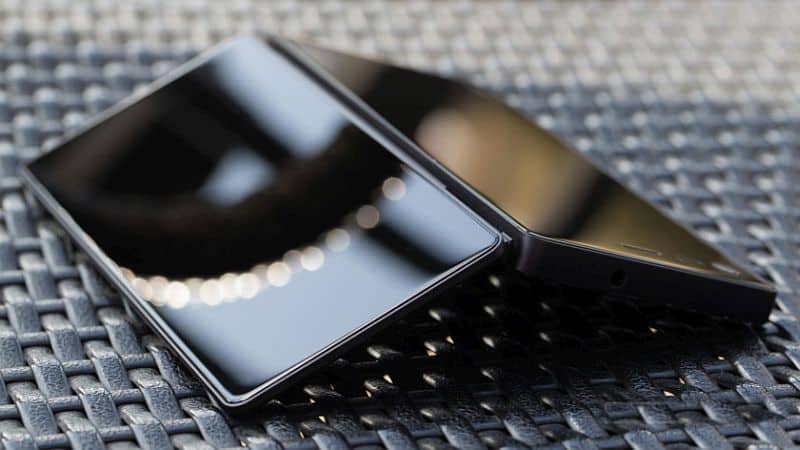 We knew it would happen sometimes, but we didn't expect it so soon. Yeah, ZTE is all set to make their next smartphone a part of the history. According to a rendered image, Android Authority published, they have successfully developed a smartphone with foldable dual-screen. Dubbed as Axon M (Multy), it will most probably sport some sturdy specifications underneath the hood.
Going by the leaked image, there is a hinge-like structure that joins both screens on the smartphone. The full HD displays measure 6.8-inch (with 1,920 x 2,160 resolution) when unfolded. We get two screens (on the back and the front) in the folded condition.
The reliable leakster Evan Blass gave out some specifications inside the smartphone. Quoting him, ZTE Axon M features Qualcomm Snapdragon 820 processor coupled with 4 GB of RAM underneath the hood. You will also get 32 GB onboard storage. The company might not follow the dual-camera bandwagon and opt for a single 20-MP rear camera. Axon M with 3120 mAh battery might hit the market as an AT&T exclusive for $650. You must take the specs with a pinch of salt because nothing went official.
ZTE has confirmed an event on October 17 and we expect them to unveil Axon M on the same day. Once folded, it will function as a regular smartphone. Most probably, it allows us to simultaneously run two apps on different screens (like the split-screen mode, but on separate screens).
Even though it features two screens, you don't have to worry about the size. The 6.8-inch means the device will measure only half an inch larger than the Samsung Galaxy Note 8 in the unfolded condition.
If the company launches the dual-screen foldable smartphone in the next month, it will raise a significant competition to Note 8, new iPhones, and LG V30. Despite a slightly aged processor, no leaked spec of Axon M seems to be a deal breaker.
Are you expected for the new technology? Let us know in the comment section down below.