As we all know, YouTube is the most popular video-sharing website. Most of us watch regular videos on this site using YouTube Android App on our android mobile phones.
YouTube enables users to view, upload, share, comment on its videos, and also subscribe to other users. Available content comprises video clips, music videos, documentary films, live streams as well as other content like video blogging, educational videos, etc.
Although you may use YouTube every day, you might not be aware of its many useful features that make you enjoy this video sharing website more comfortably. A few of these features are put out of sight and some others are put on the show buttoned-down enough to go beyond your notice. Here we present 9 YouTube Android App Tricks and Tips you should know about.
1. Play YouTube videos in the Background
One of the most annoying shortcomings of the YouTube app on mobile devices is the incapability to play videos in the background. If you navigate to some other app or the screen is turned off when you are watching a video or listening to some music on YouTube, the video or audio inevitably stops. So, what do you do if you care about listening to music on the YouTube app on your mobile at the same time as browsing on the internet or doing some other thing?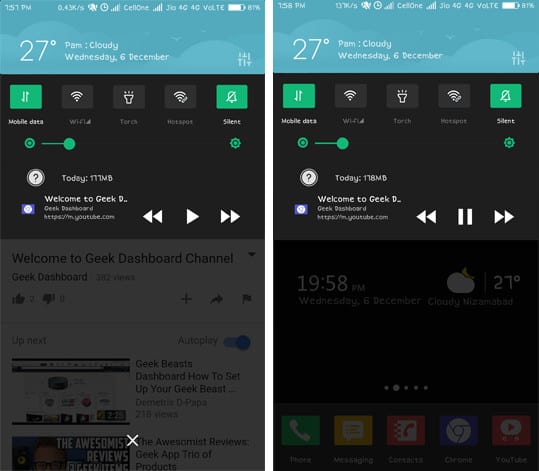 There is a small YouTube trick that will let you play YouTube videos in the background on your smartphone. You need to download and install Mozilla Firefox browser on your android mobile phone from the Google Play Store. After that open the YouTube site in Mozilla in order to get it working. The site gets opened as the mobile version and you require going to the settings – the three dots (menu button) on the top right corner. In here, you have to tap on the desktop tab. You will get redirected to the YouTube desktop site. Now, play your preferred video and it will go on playing in the background while you do other tasks or turn off the screen.
Also Read: YouTube Not Working on Android? Get a Real Solution Here
2. Live streaming videos to YouTube
There are two ways to live streaming content on the web – YouTube Live, which is now a few years old and YouTube Gaming, which was launched in 2015. YouTube Live is the bigger aspect. Any verified channel is able to do live streaming provided that the channel has not been flagged as restricted to live stream.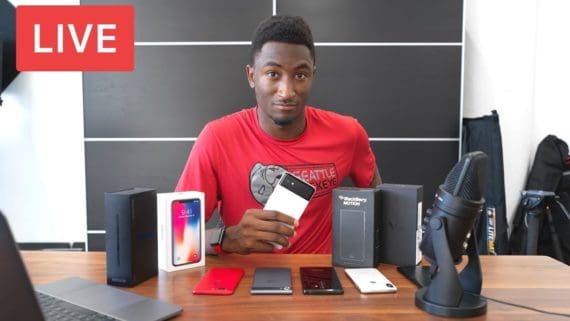 Nevertheless, the expedient facility to stream straight from the mobile YouTube app was added by YouTube in February 2017, just for channels which have no less than 1,000 subscribers.
3. Upload and watch 360-degree videos
YouTube has developed throughout the last decade to incorporate all diverse kinds of content, starting from music videos to live streaming procedures. Recently, Google has initiated 360-degree videos to the portfolio of YouTube.
If you search 360-degree videos in YouTube app and select 360-degree video & channel. Now you will be able to take pleasure in watching 360-degree videos on your smartphone. You can move your mobile in any direction to view the 360-degree videos.
4. Double-tap to forward or backward
Until the addition of the feature of "double tap", streaming YouTube videos have been quite expedient by and large, but it has always been frustrating to go for back and forth on a video. Now you can double tap into YouTube mobile apps to fast forward and rewind videos. At the time of watching a video, if you double-tap on the right side of the video, you can go forward ten seconds.

If you double-tap on the left side of the video, you will be able to go back ten seconds. It will work only when you are watching a video in full-screen mode.
5. Limit Mobile Data Usage
If your mobile data plan is limited, you can find some easy ways to save your mobile data in YouTube app setting. Open Settings on the YouTube app, and hit General.

In General settings, you will find Limit Mobile Data Usage – simply enable it and disable Auto-play, and you will save your mobile data. If you want to read interesting android tips and tricks please follow this guide.
6. Change YouTube Video Quality
In YouTube app, open any video, tap on three dots and then select Quality. Choose the quality you wish to play on YouTube. If you have enabled Limit Mobile Data Usage in settings, you will not be able to find 720p video quality in this setting.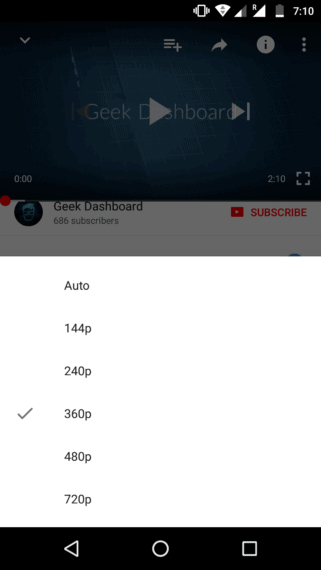 7. View YouTube Video on VR
If you use VR Headset, you may wish to view YouTube video in VR mode. In that case, simply open any YouTube video and on the top right corner select three dots. After that, select Cardboard option to play your current video in VR mode.

8. Add Videos to Watch Later Playlist
When there is no time for you to watch a YouTube Video, you can add the video to Watch Later Playlist. To save the video to watch later playlist, tap on the icon =+.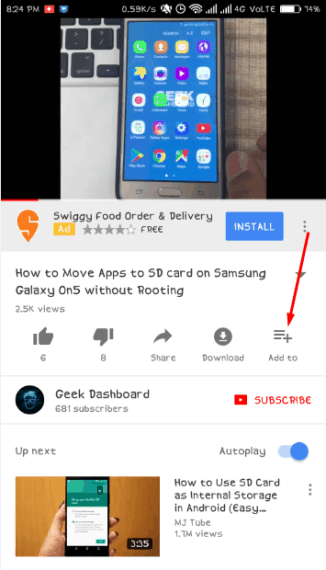 9. Save YouTube Video for Offline Watching
You can download YouTube Video on your Android device using YouTube Offline feature. When you open a YouTube video, you can find download button under the video. Simply tap on it and select video quality.
Then, if you tap on ok, you will get your video downloaded on your mobile phone. You can also download KeepVid Android App for sharing downloaded YouTube videos.
If you know any other YouTube tricks in Android, drop them in the comments and let everyone know about it.