The Google helmed company; YouTube is all set to launch a TV subscription service in the US. Even though the service will debut in a few cities, almost every US citizen can get their hands on it given that they have to choose a specified location.
The tech titan Google wants to dominate the field where Netflix and HBO are dominating. Today we are going to discuss the latest Google service here.
YouTube TV Service will be Available in the US Soon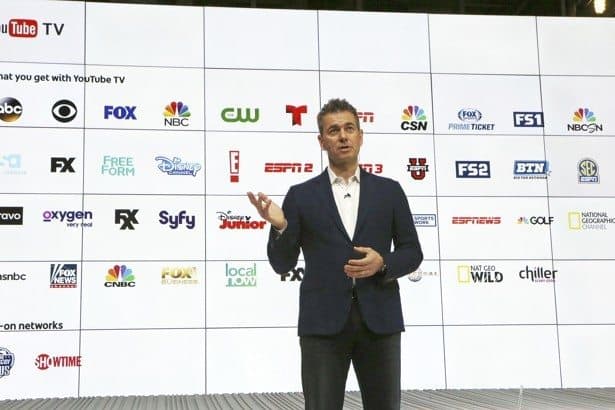 It is good news for those who hate the traditional cable TV service. From Google's point of view, they want to completely dominate the streaming section given that YouTube Red didn't become popular as it thought to be.
You will have to pay $35 per month to use YouTube TV service. Initially, there will be 40 channels in the list.
About 1.5 million customers use online TV subscription services in the US. And, Google believes that the number will get bigger in the upcoming years. That's what made them develop such a service.
As compared to the competitors, YouTube has an expensive deal. Taking the company's reputation into consideration, they believe the price doesn't matter much.
The competitor services have a bunch of drawbacks, inconsistent video quality, and incomplete channel lineups being the main ones. We hope that YouTube TV will rectify both, at least the first one.
Also Read:– The Best Smart Home Automation Systems
As you read already, the service will go live with about 40 channels. Although they sealed deals with some major channels (ABC, CBS, NBC, Fox, the CW, ESPN, USA, Bravo, E, MSNBC, Fox News, Disney Channel, and FX), there are a few (CNN, HBO, AMC, MTV, VH1, ET, Comedy Central, Discovery, Cartoon Network, Nickelodeon, TNT, PBS, and TBS) that didn't make the cut.
You can access YouTube TV from dedicated applications available for different platforms. And, on the computer, tv.youtube.com comes to the rescue. If you have a Chromecast, the service can be incorporated into a full-fledged TV too. Google will announce the support for more devices later this year.
Along with the TV service, you can access YouTube Red (ad-free YouTube) by paying $35 per month.
We are not sure about how the service will be received. The company's reputation didn't rescue YouTube Red. So, we need to wait until the release to see how YouTube competes with alternative service with the elevated price.
Speculations say that Hulu also wants to join the bandwagon of internet TV service, adding heat to the competition.