WhatsApp, without any doubt, is the most popular instant messaging application. Even though it is under constant threats from the competition (say, for example, Telegram), the developers are striving hard to keep it on top of the users' priority list.
Ever since Facebook acquired the application, we have seen the debut of many new features. Video calling, disappearing statuses, consecutive voice message playback, and fingerprint authentication are a few of them. We have heard it will add self-destructing messages to the list very soon. The recent reports surfaced on the web throws light on the possibility of a paramount privacy option.
WhatsApp is Bringing Updated Group Privacy Settings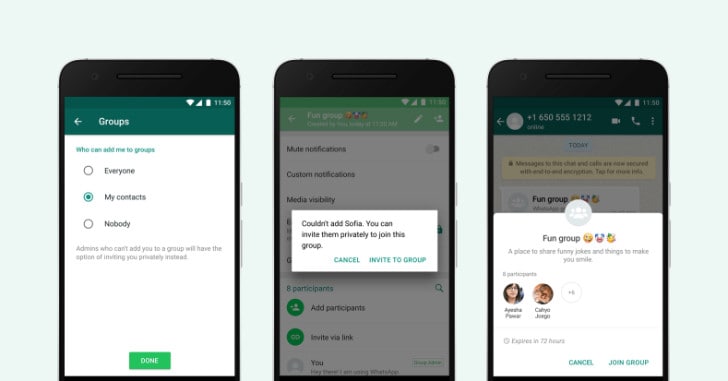 Let's bring your attention to a vexing situation. How many times did you leave WhatsApp groups, into which you were added without consent? For a typical user, it comes to multiple times. On the platform, anybody can add you to a group, irrespective of that person comes in your acquaintance circle or not.
Wait, what! It's going to end. In fact, a few people have got it ended already. WhatsApp rolled out a new feature into its beta version of iOS and Android. It just gives you an extra option to decide whom can add you to the groups. Though it is yet to find its way to the stable build, they have tweaked the feature a bit.
In order to access this new settings, you have to go to Settings>> Account>> Privacy>> Groups. When this option first rolled out, you had three options there; Everyone, My contacts, and Nobody. However, the last one has been replaced with My contacts except, which you can use to restrain certain people from adding you to unwanted WhatsApp groups.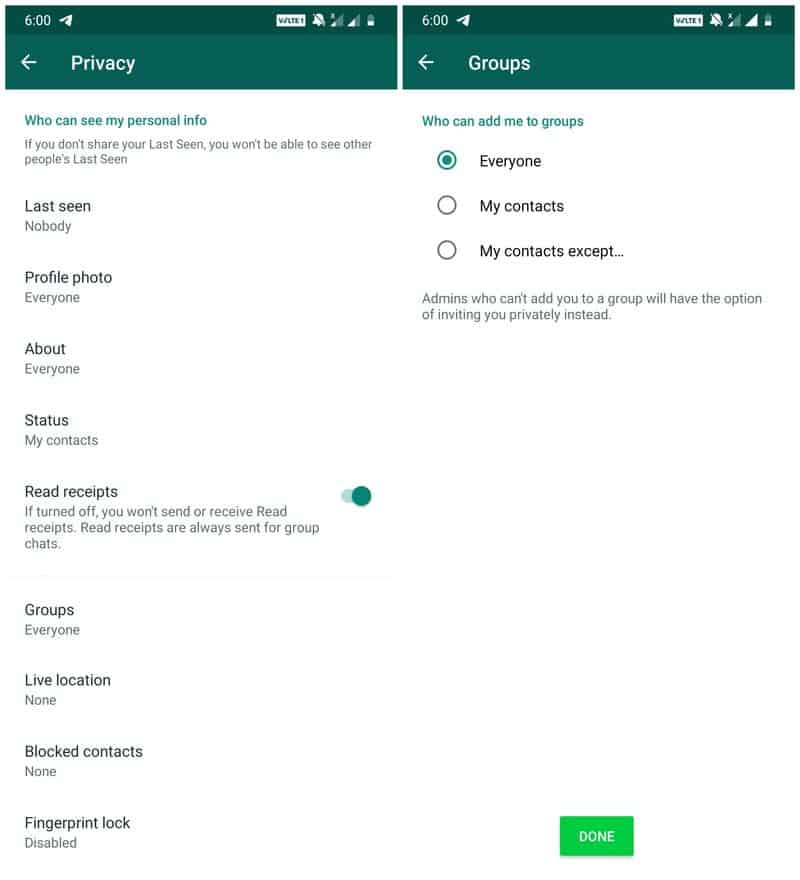 What happens if someone you blocked tries to add you to a group? Well, they will get an invite link. On receiving the link, you can decide whether or not to join. It seems like a server-side rollout on iOS beta version 2.19.110.20 and Android beta version 2.19.298.
In case you don't find the new feature, you can try joining the beta program from Google Play. Or the shortcut is to grab the APK from a trusted source and go for manual installation.
You already know the consecutive voice messages get played without a halt on WhatsApp. They started bringing the same feature to the web version as well. It just eliminates the need for an extra press of a button if you use the web version often.
So, did you get these new features? What do you think? Don't forget to share with us in the comment section below.