WhatsApp has been working on a series of new features lately. You might have read us reporting the voice record locking facility, which came to the beta version. We have also publicised the timestamp issue on beta build 2.18.109. They have fixed the bug on the very next day itself.
Now, a new feature has surfaced on the platform that allows you to restore deleted photos and videos. You couldn't have done that earlier if you had done it by going to the media folder.
You can Download Deleted Images and Videos on WhatsApp Again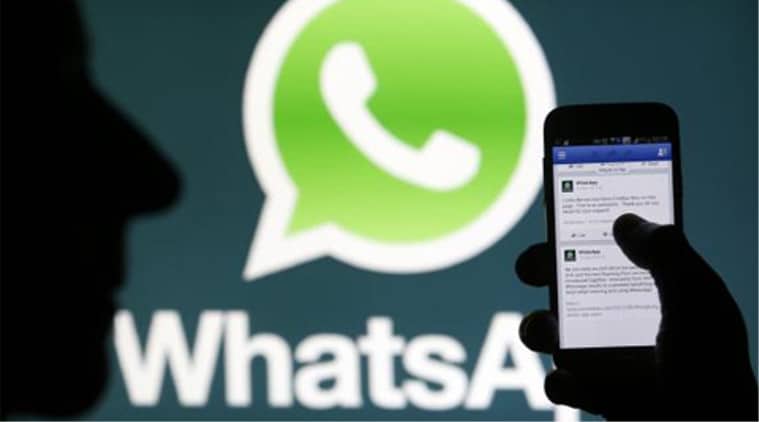 If you are not living under a rock, you have certainly heard of the Facebook's privacy breach issue. It is amidst the crisis that the Facebook owned instant messaging platform has brought the new feature.
Going by the report published on WABetaInfo, you can download any media (including images, videos, GIFs, documents, and voice messages) from WhatsApp servers. It is not evident about the version, on which the feature came to the platform first. However, we believe that it happened between beta versions 2.18.106 and 2.18.110.
Examining the beta version, we happened to know that the feature doesn't work for every media file. Instead, it works flawlessly for not-too-old files. In case you try the option on old files, it will give you an option to send a request to the sender, asking to leave the media file again for you.
Even when Facebook stays behind the bars of skepticism, the feature raises a new concern. Having the ability to download the deleted files means the platform stores our files even after we erase them. Earlier, they used to store 'undownloaded' files for 30 days and when the user triggers the downloads, WhatsApp would delete them.
Also Read: How to see deleted messages in WhatsApp using WA Delete for Everyone app
We don't think they are following the same procedure now. For a regular user, it is offering a useful feature. But for those who believe in digital privacy, it isn't!
You have to bear in mind that the restoration only happens if you have the message through which you got the file. The end-to-end encryption on the platform implies nobody in between can read your messages or listen to your calls.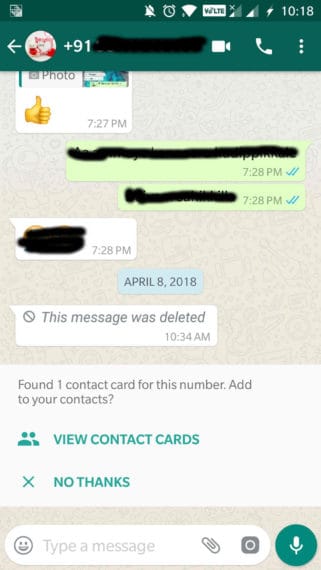 Via 2.18.111 beta update, WhatsApp has brought a new update. You will now get an alert on the bottom of unknown chats if someone has already sent you a contact card for the same. It is possible for you to view the vCard and save it. We could spot the feature (see the screenshot above).