Amazon came to India when Flipkart had been dominating the e-commerce field. They managed to gain the customer trust with off-the-mark service. Moreover, the company also managed to tie up with many brands to launch their products exclusively on the platform.
As per a report on TelecomTalk, the e-commerce giant has started selling SIM cards. Meaning, you can order SIM cards and get them delivered to your doorstep. No need to visit a retail outlet!
Amazon India has Started Selling SIM Cards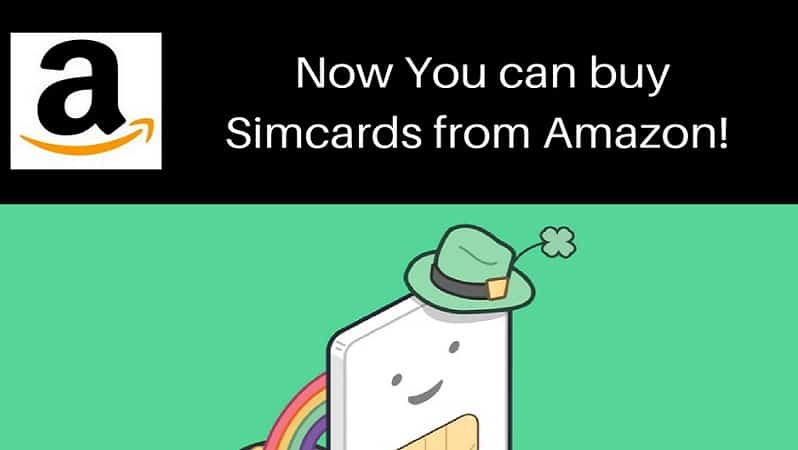 If you want to get a SIM cards, you usually visit a retail outlet and buy it. In this digital era, why can't we do the same process online? Amazon is making it possible by putting SIM cards on sale.
For now, you can only avail postpaid connections of Airtel and Vodafone. We hope they will increase the number of options soon. You might know that Airtel already has the doorstep service for new postpaid connections and Vodafone doesn't. However, you can use Amazon to get both of them now.
On Amazon, Airtel has made a few myPlan infinity postpaid plans available (Rs. 499, Rs. 799, Rs. 1199, and Rs. 1599). We haven't got any information on if or when they come up with more plans. When it comes to Vodafone, they have RED postpaid plans of Rs. 499, Rs. 699, Rs. 999, Rs. 1699, Rs. 1999, and Rs. 2999.
When you buy an Airtel SIM card, you will have to spend a security deposit of Rs. 200. Strangely, TelecomTalk reports the cost for a Vodafone SIM is only Rs. 15. Amazon promises one-day delivery (24-hours) for every SIM card purchase through their marketplace.

To buy a SIM card, you have to log into Amazon and make an order. Within 24 hours, an executive from the telecom operator will arrive at your place to deliver the SIM card and collect the documents. You have to provide them with a photo and an ID proof (just like the offline method). Then, the executive will verify your address and once done, the activation process will begin. You will then get it activated within two days.
Moreover, the company also listed a few international SIM cards from Lycamobile Network. You can use it while traveling to countries like United States, UK, Italy, Portugal, Austria, Hong Kong, Australia, Europe, and Belgium. They will add many other countries to the list later. The tariff rates vary according to the country you want to travel to.
You can avail 15% cashback on purchasing SIM cards using Amazon Pay Balance. The minimum amount to get the cashback is Rs. 500.