Xiaomi launched its latest version of MIUI i.e, MIUI 12 almost two months ago. Since then, the company rolled out the MIUI update for multiple devices globally. But, as the MIUI comes preloaded with apps and games; and some of them are now banned in India. The company has decided to rebuild MIUI 12 for India without any of its banned apps.
Xiaomi's Banned Apps
Mi Browser, Mi Community, Mi Video Call, Zilli, and more. Xiaomi announced on Twitter that the new rollout for Xiaomi devices in India will not include these banned apps. In the same tweet, the company said, the new version of MIUI which doesn't come with any banned apps pre-installed is in the development and will be rolled out to existing and future devices in a phased manner during the next few weeks.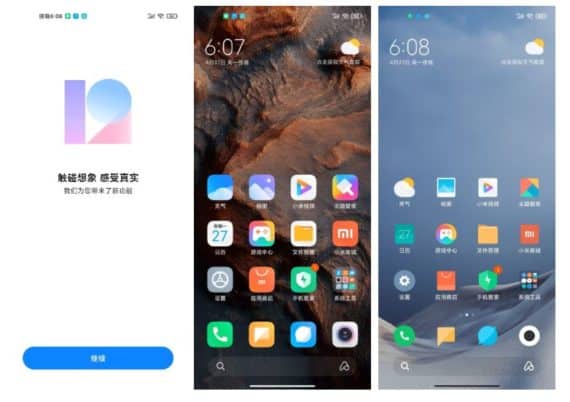 In the statement, Xiaomi clarified a few details about the Cleaner master. It said the cleaner master is a common industry name, used by multiple developers. Moreover, it added, Xiaomi uses its own cleaner master app. To remove the confusion, Xiaomi has changed the name of its cleaner master, and now it is MIUI Cleaner App.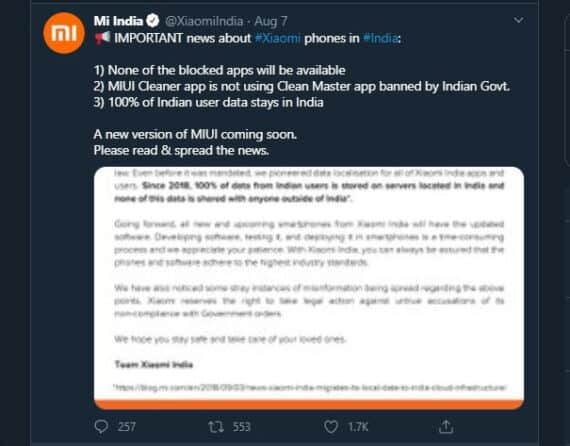 Additionally, Xiaomi also said, it is following all the data privacy and security requirements under Indian law. Also, since 2018 the data of Indian users are being stored 100 percent in India and none of this data is shared with anyone outside India.
The company requested its users to be patient about the update, as developing software, testing it, and deploying it in smartphones takes time. However, it assured that the updates will start rolling out soon. Also, the upcoming Xiaomi device will come with the updated software.
Indian Govt. Banned Chinese Apps
To recall you, the Indian Government banned 59 Chinese apps in June this year. The list also includes popular apps like TikTok, UC Browser, Shareit, WeChat, and 55 other apps.
In the statement from the Ministry of Electronics & IT, the ministry has blocked the apps under the provision of section 69 of the IT Act, as well as provisions of the IT rules 2008. It further says these apps are engaged in activities that are prejudicial to sovereignty and integrity of India, defense of India, the security of the state and public order.
Later, the government again banned another 47 Chinese apps. These banned apps were clones or Lite variants of the original app. It includes Tik Tok Lite, Helo Lite, SHAREit Lite, BIGO LIVE Lite, and VFY Lite.