You know Xiaomi is not just a smartphone manufacturing company. They have a wide spectrum of smart products in China. For some strange reasons, they have stayed reluctant to release all their products here in India.
In 2017, Xiaomi released the first generation Mi Smart Sneakers under its Mijja brand. They went on to release the second generation last year. Even after the same happened, the company didn't care about bringing it to India. However, they are going to reverse the reluctance and launch the second generation smart sneakers here.
Xiaomi Teased Smart Shoe Launch in India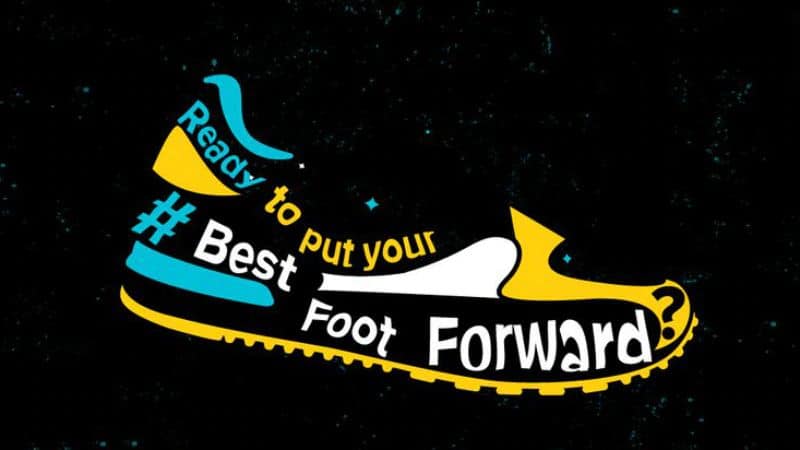 You know Xiaomi releases most of their products in China first. Then, they will bring them to India. There were many instances the company didn't even bother. Unlike the first generation smart shoes, Mi India has teased the launch of Mi Sneakers 2 on Twitter.
We haven't got any information on the launch date or the pricing. All we know is the fact that they are planning to release the product. The image they have posted on Twitter features the outlines of a shoe and a tagline saying "Ready to put your best foot forward". They have used a hashtag #BFF (abbreviation of the 'best foot forward').
The Chinese manufacturer set their foot into the industry by releasing its '90 minutes ultra smart sportswear' under Mijja brand. They have embedded Intel's Curie chipset to process the fitness data on the go. Moreover, they have priced it at around CNY 299 (roughly around Rs. 3200).
Last year, they have expanded the smart shoe lineup. They named it the second generation product by Mijja Smart Sneakers 2. It has a 5-in-1 uni-moulding design and each mould is separated by a thin polyurethane film. They use a midsole made of an infuse material designed by a chemical company DuPont. The top part of the shoes carries a three-dimensional design.
In China, the second generation sneakers carry a price tag of CNY 199 (around Rs. 2100) and are available in Black, Floral Blue, Floral Grey, and White colors. We hope they will bring all these color variants to the country. Going by the company tradition, we can expect the name Mi Sneakers 2.
If you follow tech news, you might have heard of the announcements the company made this year. They have revised the price of a few of their smartphone models. Moreover, they launched new Mi TV models along with Mi Soundbar. Mi AirPOP PM2.5 Anti-Pollution Mask and Mi Micro USB Braided Cable are other two new products they have launched.
In order to make it easier for Indian buyers to purchase Xiaomi-ecosystem products directly from China, the company brought the ShareSave e-commerce platform.