Xiaomi is known for its affordable Redmi smartphone lineup. What if they partner with Google to launch an Android Go device? Of course, we can expect them to price it very low. If you are seeking for a smartphone under Rs. 5000, Xiaomi will have one in a week.
They have globally launched the Redmi Go smartphone a few months ago. However, they kept their silence when it came to the pricing. Taking the operating system into consideration, it is a safe bet to say the phone will see the light with the cheapest price tag.
Redmi Go; What We Know So Far
You know how the name came into effect. It runs on Google's light operating system Android Go. It isn't as resource hungry as the regular version. For the same reason, Android Go can run flawlessly on low-end devices.
As for the specifications, you know they won't include a Snapdragon 855 on a sub 5K smartphone. We expect them to include a Snapdragon 425 processor coupled with 1 GB RAM. Along with Android Go, Xiaomi will also integrate some custom applications. Android Go has its own Play Store from which you can download lite versions of applications.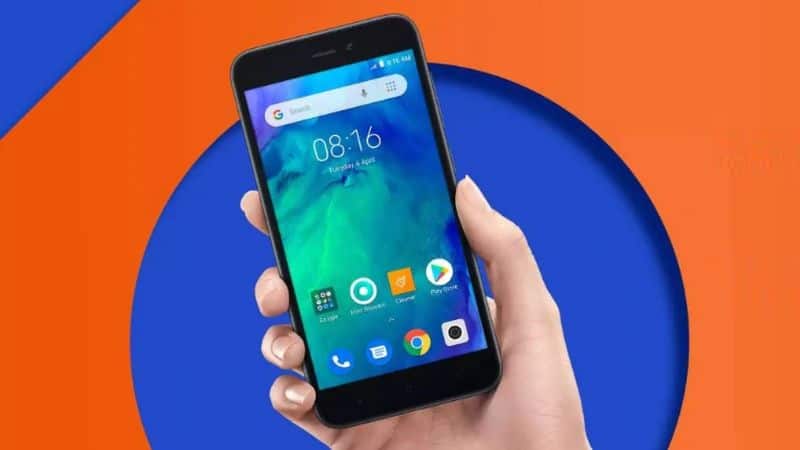 Redmi Go features a 5-inch HD display with 16:9 aspect ratio. An 8 MP camera on the along with a 5 MP one up front constitute the optics. Xiaomi claims the 3000 mAh battery inside the device can offer up to 10 days of standby time.
So what about the pricing now? Xiaomi already has Redmi 5A and 6A on the table for around Rs. 6000. Moreover, they started teasing Redmi Go as "a way for crores of Indians to upgrade to the smartphone ecosystem". For the same reason, we expect them to price the phone under Rs. 5000, probably around Rs. 4000. They may offer a few hundred price-cut for a few weeks to boost the sales. Xiaomi will launch Redmi Go at an event on March 19 conducted in Delhi.
Android Go smartphone lineup doesn't have a powerful embodiment. Of course, Nokia 1 Plus is around the corner with a few smartphones from Lava, Micromax, and Samsung. Nonetheless, the people who use feature phones seem to hesitate before choosing them. Maybe, that's why they have decided to bring the smartphone to India, let alone built it in the first place.
JioPhone 2 is another option, which carries a small price label. In order to compete with it, Xiaomi will have to go aggressive around the pricing. We don't think that would happen.
What do you think the ideal price would be? Is it Rs. 4999?