Xiaomi has been on a roll in India from the last couple of years. We know that the Redmi smartphones from Xiaomi have become extremely popular in India. Apart from smartphones, Xiaomi has also launched various new lineups in India and Mi TV is one among them. We already know Xiaomi sells various electronic products like TVs, ACs etc in their home country China.
But the company was holding off from launching products other than smartphones here in India. That has changed now and Xiaomi has launched most of their products in India as well. Now, the Mi TVs have gained popularity among Indian customers due to their features and pricing.
Mi TV 4 65-inch variant to launch in India soon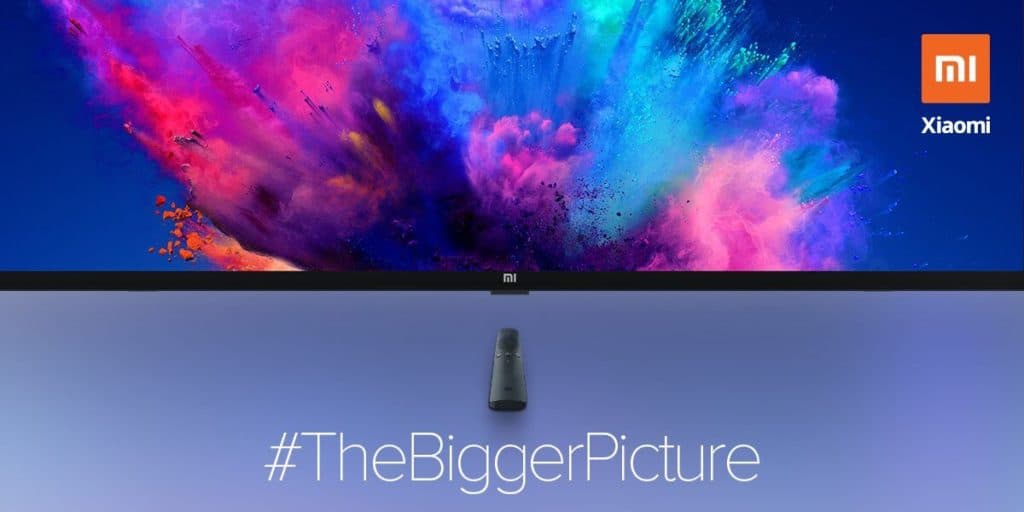 Xiaomi India Chief, Manu Kumar Jain, tweeted that 'The Bigger Picture' is coming to India. With this, it is clear that the company is launching an even-bigger version of Mi TV. Currently, the biggest version of Mi TV in India is the Mi TV 4 55-inch variant. But we know that Xiaomi has also launched a 65-inch variant of Mi TV in China earlier.
What's your current TV size?
Coming soon #TheBiggerPicture. RT if you know what it is. pic.twitter.com/HK7jXdCh0N

— Mi TV India (@MiTVIndia) January 3, 2019
Therefore, it seems very likely that the Mi TV 4 65-inch version will be launched in India. Xiaomi is aiming to launch this Mi TV 4 variant keeping in mind the larger rooms such as halls. Currently, Xiaomi's Mi TV 4 55-inch variant is selling quite well in India for the bigger rooms. To grab more sales Xiaomi has already launched a Pro version of Mi TV 4 55-inch variant in India which comes with additional Bluetooth and built-in Chromecast support.
Talking about the Mi TV 4 65-inch variant launched in China, it has a 4K display priced in China at 5,999 CNY which is approximately Rs. 63,000 in India. Considering the prices of Mi TV 4 55-inch variant (Rs. 44,999) and Mi TV 4 Pro 55-inch variant (Rs. 49,999), we expect the Mi TV 4 65-inch to be priced below the Rs. 60,000 mark in India.
On the other hand, Xiaomi has recently slashed prices of 13 products including smartphones and Mi TVs in India due to the reduction in GST rates for TVs from 28% to 18% by the Indian government. Regarding the Mi TV 65-inch variant, Xiaomi hasn't revealed details regarding its launch. But since the launch has already been teased by Xiaomi, we expect the company to launch it very soon in India, possibly by the end of this month. Stay tuned for the official launch of Mi TV 4 in India to know more about it.