Xiaomi has just officially released a new pair of truly wireless earbuds. These earbuds, named AirDots Pro, were rumored to be launched by the company from late last year. However, Xiaomi seems to have decided of releasing this pair of earbuds in 2019. It is worth noting that Xiaomi's AirDots Pro is not the first wireless earbuds from the company.
However, these earbuds are the first from the company which is truly wireless. Earlier, Xiaomi released a pair of earbuds which had a wire attached to keep them connected same as the OnePlus Bullets Wireless.
Xiaomi AirDots Pro: the affordable Apple AirPods Competitor from Xiaomi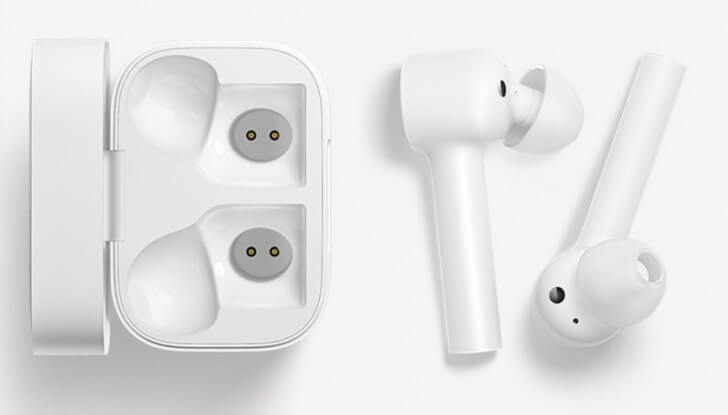 One thing you get with the Xiaomi AirDots Pro is that they have all the design and aesthetics of good earbuds for a much cheaper price. This is keeping in mind the Apple AirPods which are available at a premium price. Apart from that, we also have OnePlus' Bullets Wireless which are not truly wireless but they are still costlier than the AirDots Pro.
As far as AirDots Pro earbuds from Xiaomi are concerned, they just weigh 5.8 grams per each earbud. This is much lighter than the Apple AirPods. Apart from that, the Xiaomi AirDots Pro earbuds are compatible with almost all platforms including Android, iOS, and Windows. Apart from the name, Xiaomi AirPods Pro has many things similar to the Apple AirPods. Same as Apple AirPods, Xiaomi AirPods Pro also comes with a case.
Interestingly, the Xiaomi AirDots Pro can work individually as well without loss in sound quality. The AirDots Pro have 7mm neodymium iron boron drivers along with titanium-plated diaphragm for better frequency. Another important feature in AirDots Pro from Xiaomi is Active Noice Cancellation for Calls. This feature blocks the external noises from getting in while you are on a call.
You also get touch controls on the Xiaomi AirDots Pro which can be used for shuffling through music, calls as well as trigger the voice assistant. As the AirDots Pro earbuds from Xiaomi are truly wireless earbuds, we need to talk about its battery life too as it is a major factor.
For battery life, Xiaomi claims that the AirDots Pro can run 8 hours on a single charge. Surprisingly, these earbuds can fully charge in just 1 hour according to the company. As for the availability and pricing, Xiaomi AirDots Pro will be available in China from January 11. The Xiaomi AirDots Pro will be available for CNY 399 which is equivalent to $60.