There might be many smartphones under $100 to $200 but only some of them are worth buying. Most of them are not as expected and shown in the product page. If you are looking for the best smartphone under $100 and $200, here is XIAOMI Redmi 2 Pro Smartphone with awesome features and specifications.
Before checking other mobiles, we would recommend you to have a look at the specifications of XIAOMI Redmi 2 Pro Smartphone. Checkout our detailed review here.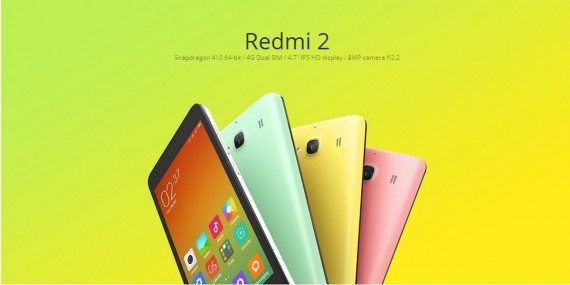 XIAOMI Redmi 2 Pro Smartphone Review
The main features we need to look into a smartphone before buying one is display, processor, RAM, ROM, Camera, Chipset and Battery. Know more about these features of XIAOMI Redmi 2 Pro Smartphone.
HD OGS Display
XIAOMI Redmi 2 Pro Smartphone comes with a 4.7 inch HD OGS display. This screen size is quite enough for casual or normal usage.
1.2 GHz CPU
XIAOMI Redmi 2 Pro Smartphone is built inside with a 1.2 GHz CPU and quad core Qualcomm Snapdragon 410 processor. This says, it works smoothly with less heat generation.
Sufficient Storage Capacity
Who don't like more storage? XIAOMI Redmi 2 Pro Smartphone is stuffed with good enough 16 GB internal memory with 2 gigs of RAM for better performance. Still not enough? no worries, you can place a external memory card up to 32 GB.
Latest Operating System
XIAOMI Redmi 2 Pro Smartphone is installed with Android 4.4.4 Kitkat and it is upgradable to latest Android lollipop. You will also receive upcoming updates if there is any.
Decent Camera
XIAOMI Redmi 2 Pro Smartphone has a 8 MP main camera with LED flash light and 2 MP front facing camera. If you are a selfie lover, this mobile suits you very well.
Network
XIAOMI Redmi 2 Pro Smartphone supports 2G, 3G and 4G networks. It is a 4G LTE technology enabled mobile for super fast web browsing. You must have a 4G enabled SIM inside the device to make use of LTE technology.
2G: GSM 900/1800/1900MHz
3G: WCDMA 850/1900/2100MHz
4G: FDD-LTE 1800/2600MHz
Dual SIM
This device is capable of handling two micro SIM's at the same time. Both SIM's will stay active all the time. While internet usage, only one SIM can be set to 3G but not both. Don't worry, you can change it anytime.
Battery
Battery is one of the most key factor of a mobile. It comes with a 2200mAh power battery which can power your device for entire day in normal usage. Incase of huge browsing, it stays live for at the least 5 hours. You may need to carry a power bank if you a high end user.
XIAOMI Redmi 2 Pro Smartphone from GearBest
Other Features
This awesome mobile comes with WiFi and Bluetooth for data transferring.  Along with them it have some basic options like FM radio, video player, music player, voice recorder, calculator etc. Proximity and Accelerator sensors are embedded inside the device.
Verdict
This device is not a high end device but suits perfectly for the causal users. Although XIAOMI Redmi 2 Pro smartphone is not recommended for huge gaming but it can handle normal games. Camera looks very good including front camera.