Xiaomi has decided to skip Mi 7 to jump straight to the Mi 8. The company, known for their budget-friendly devices has their flagship devices in Mi series. Putting a stop to the Mi 7 speculations, they have confirmed the next one will be Mi 8.
You may wonder why Xiaomi is skipping the 7th edition. OnePlus did the same with the fourth iteration because four is an unlucky number in China. Xiaomi is doing it to celebrate their 8th anniversary.
Xiaomi Mi 8 Speciations Leaked Online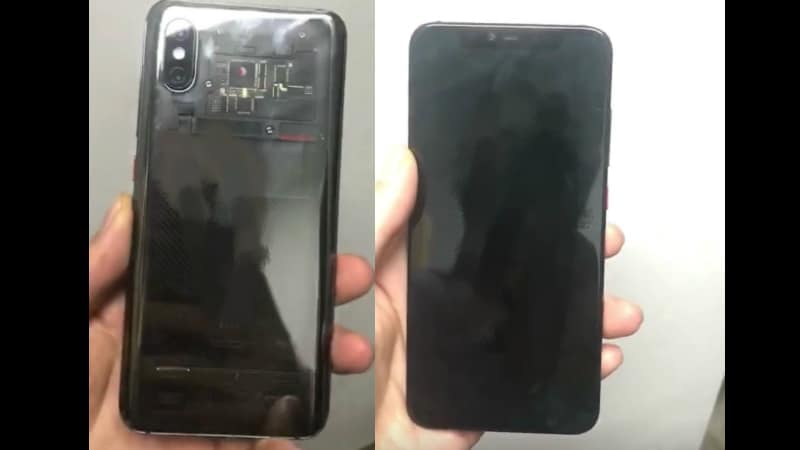 As you read earlier, the company has confirmed the arrival of Mi 8 and they have teased the same on social media as well. They are conducting a launch event on May 31 in Shenzhen, China. Going by a previous report, the company has sold the tickets for the annual launch event, where they will release devices other than Mi 8.
An image featuring major specifications of the device has surfaced online and GizmoChina was the one to spot them. The pictures tips the RAM/storage variants, key features, and pricing of Xiaomi Mi 8. Quoting the details from the images, the phone will sport a 6.01-inch display with an under-screen fingerprint scanner. Unlike what we saw on Vivo X21, the sensor is fairly fast.
Under the hood, we believe they will include Snapdragon 845 processor. Most probably, buyers will have the freedom to choose between two variants; 6 GB/ 64 GB and 8 GB/ 128 GB. If you analyze the smartphone trend, you will know AI camera is the new big thing. Xiaomi hasn't gone blind towards it and we can expect an artificial intelligence powered camera with 2x optical zoom. We also got to know Xiaomi will have no shame to mimic Apple's Face ID.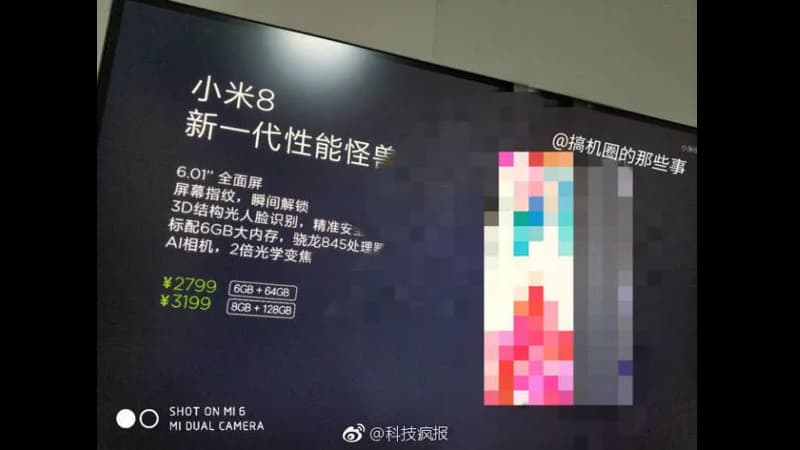 Another leak on Weibo publicised the design profile of Mi 8. It shows a transparent rear glass back that reveals the internals. You can also spot a vertical dual rear camera setup as well. Up front, it has a notch (necessary spec these days, 😉 ). Surprisingly, the images don't have Xiaomi branding on either side of the device.
The leaked presentation slide invites our attention to the pricing as well. According to them, the 6 GB variant has a label of CNY 2,799 (roughly Rs. 29,900), whereas the 8 GB variant has it at CNY 3,199 (roughly Rs. 34,200).
You have to take all the speculations with a pinch of salt because the company hasn't officially revealed anything yet. It doesn't take much time given the launch is only a week away. What do you think? Will it become the next best thing happened in the industry?