Xiaomi has conducted an event in China today, where they have launched Redmi 6 and Redmi 6A. They already have Redmi 5 and 5A active in the market. The latter has been sold over 5 million times according to the statistics the company revealed in March.
They want to continue the same domination in the budget devices with the new offerings. Unlike with the previous models, Xiaomi announced both the iterations in one go.
Xiaomi Redmi 6 and Redmi 6A Announced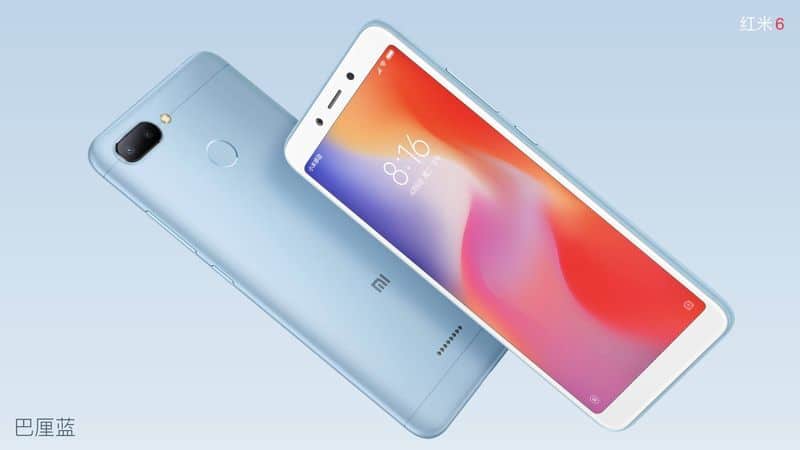 The company has always concentrated on providing the customers with the best value for the money. Given they generate almost zero profit from the hardware, we can expect a few additional applications on MIUI.
Before the event, almost all the online sources quoted they would be launching three new variants of Redmi 6. As they wrapped up the event, we could see only two in action; Redmi 6 and Redmi 6A. So maybe, they will release Redmi 6 Plus and Redmi 6 Pro in future.
When it comes to the specifications, Redmi 6 sports a 5.45-inch display with 18:9 aspect ratio. You can see the difference between the size of both the new and old one below.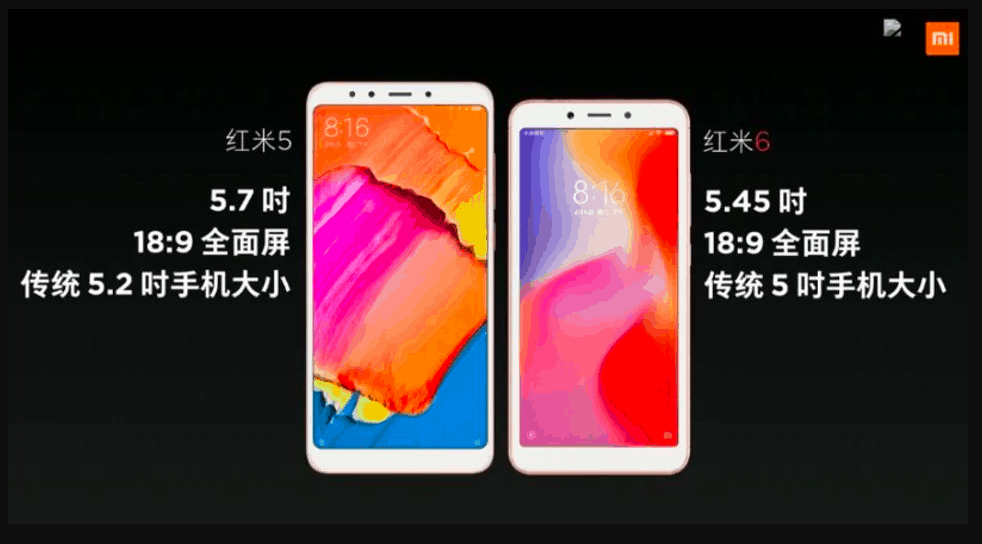 Under the hood, you get a MediaTek Helio P22 processor clocked at 2 GHz. The 12-nm manufacturing process helps the chipset deliver 48% better CPU performance and power efficiency. You can choose from both 3 GB/ 32 GB and 4 GB/ 64 GB RAM/ storage variants.
Also Read:- Xiaomi Redmi 5A Official Image Leaked Online; Shows Full Metal Body and 8 Days Standby Time
As for the optics, the rear houses a dual camera setup with a 12 MP primary and another 5 MP secondary sensor. Xiaomi has integrated AI capabilities to the camera for smartly optimizing the settings by identifying the objects. Both the front and back cameras are able to capture portrait mode images.
Available in four different colors, the low-end model of Redmi 6 costs CNY 799 (around Rs. 8000) and the high-end one, CNY 999 (around Rs. 11000).
Along with Redmi 6, Xiaomi has released another model, named Redmi 6A. It has a 5.45-inch display with 18:9 aspect ratio. However, you can only buy the 2GB/16GB variant of the device.
In terms of innards, it packs in a Snapdragon Helio A22 processor manufactured from 12 nm FinFET process. The rear camera houses a 12 MP and the front, 5 MP (with AI capabilities). The Chinese pricing is CNY 599 (around Rs. 6500). Both the devices run on MIUI 10 based on Android Oreo.
They will make the devices available in the market on June 15. As of now, we couldn't manage to get the Indian launch date. Provided the huge popularity of Redmi 5A, we don't think they will avoid releasing the new ones in India.