The smartphone market is so fragile that no one can foresee the future of a manufacturer. In case you closely follow everything happening around the gadget arena, you know how Sony and LG are doing with their smartphones. Once their devices captivated the hearts of tech enthusiasts, but not anymore!
For the same reason, brands are competing neck-to-neck with each other to stay ahead of the contenders. And, they come up with different strategies to go about it. Some shatter the traditional pricing patterns and some other releases devices with innovative features. In the second segment, we have got a new device, which is Xiaomi's Mi Mix Alpha.
Xiaomi Mi Mix Alpha Launched in China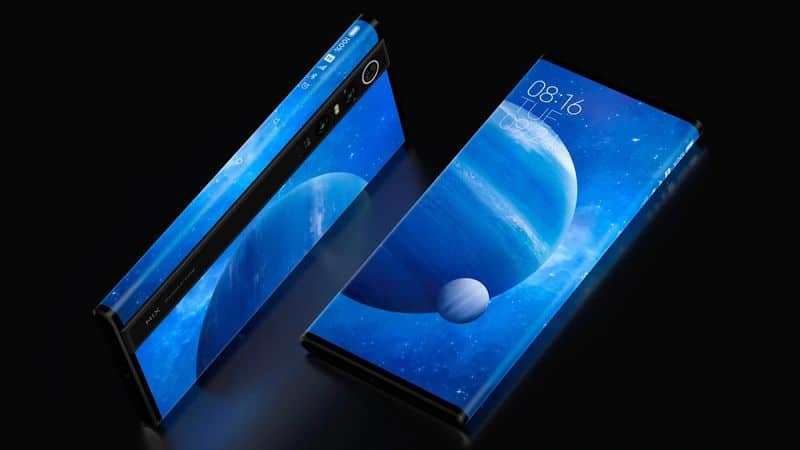 You do remember Mi Mix series, don't you? The Chinese manufacturer has created a revolution of minimum bezels by launching this device. Apart from revolutionizing the smartphone screen, the series didn't have any impact on the market. Neither is it sold like hotcakes.
Nonetheless, Xiaomi is never going to settle. They don't want to kill the series. That's why the company has risen to release yet another Mix phone called Mi Mix Alpha.
How does it differ from most of the phones available today? Well, let's find out!
Before we move to the specifications, you have to know they are not going to mass produce this device anytime soon. The small scale production will begin in December. And after that, you can buy yourself a unit for about $2800.
The first thing you notice on Mix Alpha is the screen. In short, the whole body is made up of the display. On the back, a small portion where the camera setup resides isn't display. Everything else not only looks like the screen but function as one too.
Under the hood, the processing power comes from Qualcomm Snapdragon 855+ SoC coupled with up 12 GB RAM and 512 GB UFS 3.0 storage. Unfortunately, you will not get an extra slot for memory expansion via SD cards.
On the optics-front, the rear setup houses three sensors (108 MP primary, 12 MP telephoto, and 20 MP ultra-wide). There is no selfie camera! The rear cameras doubled with the screen on the back does the job of the front camera. The 4050 mAh battery has support for 40W fast charging.
Xiaomi said in a statement that a brand new display acoustic technology replaced the traditional earpiece receiver and proximity sensor while the device's sides were pressure-sensitive and leveraged a linear motor to simulate the touch of real buttons.