Chinese tech giant Xiaomi is working on a clamshell foldable smartphone, the news popped out right after when the Galaxy Fold launched. But since then we never heard anything about the foldable phone from Xiaomi except the patent for the foldable phone filed from the company.
In November 2019 Xiaomi filed a patent for a foldable phone. The patent phone has a similar design like Moto Razer. Also, earlier ZDNet Korea had reported that Xiaomi has placed orders for clamshell-type flexible OLED displays from Samsung. The report also disclosed that a similar order has been placed with LG.
The latest render came from the concept designer Waqar Khan who has teamed up with tech blog Windowsunited and created a render. The render shows how the Xiaomi's clamshell foldable phone may look like.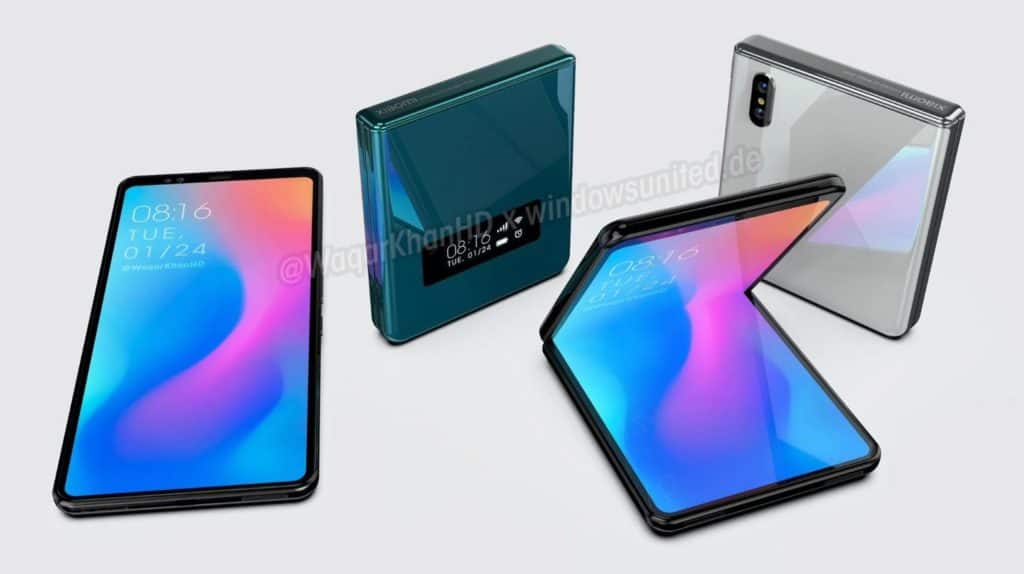 Xiaomi's Foldable phone Design
As you can see the renders, the clamshell smartphone has a similar design as the Galaxy Z flip. The renders suggest on the back, the device may feature a small display to show time, date, and notifications.
On the top, the foldable phone might have a dual-camera setup, similar to the Redmi Note 5 Pro (LED flash in the middle of two lenses) and Xiaomi branding on the bottom.
Opening the device and you'll get a Flexible OLED display with a sweet bezel on top. The top bezel houses a selfie camera and other sensors.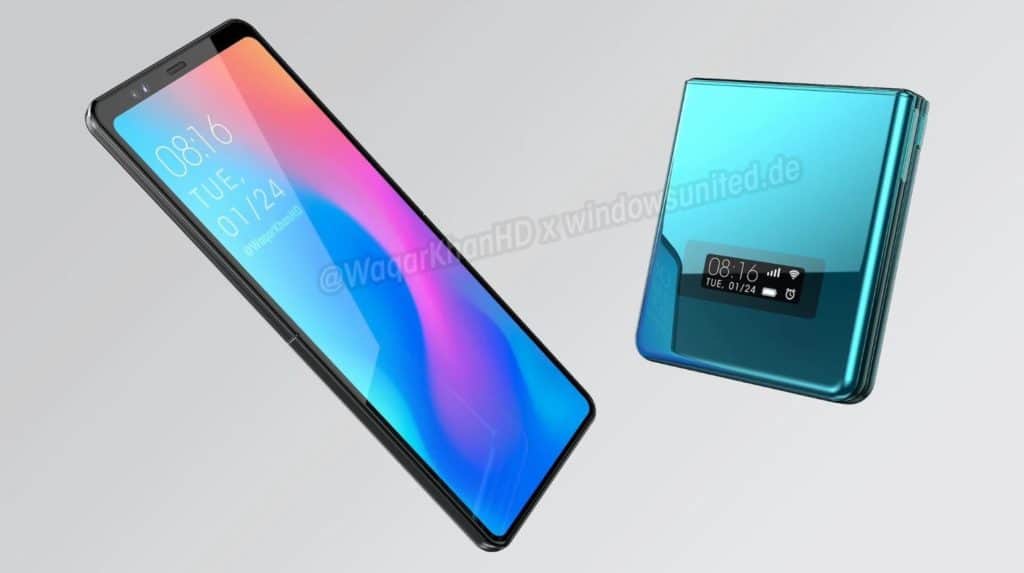 When launched the phone will face tough competition from Galaxy Fold 2 (Z Flip) and Moto Razer. And as the smartphone companies are working on foldable smartphones.
We would see tough competition in the foldable smartphone market and maybe we could see cheaper foldable phones in the future.
Don't Expect it Early
For now, there is no information about the specs. However, Xiaomi is expected to start mass production of clamshell foldable phones in the second half of 2020.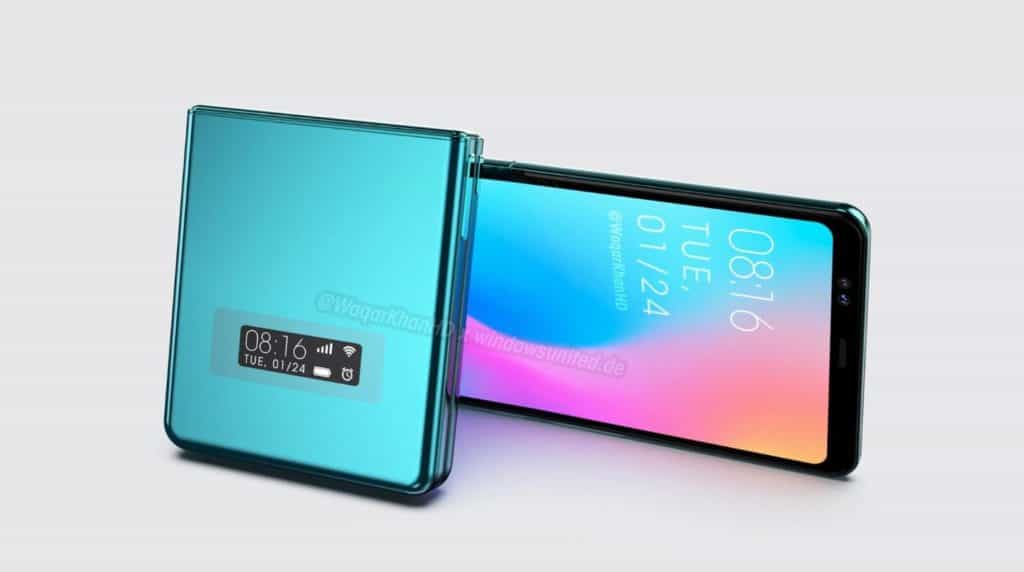 As the OLED display for the upcoming Xiaomi foldable phone is reported going to be supplied in the second half. So, we may see foldable phones from Xiaomi in the near future.
Well, till then you can tell us do you think Xiaomi's foldable smartphone will be cheaper than the foldable smartphones available in the market right now? Tell us in the comment section below.