Xiaomi, as we all know, has quickly become the best selling OEM in the world. Now, this transition is due to the company's policy of selling high-end smartphones. These smartphones are offered at very cheap prices too. Therefore, we have already seen the likes of HTC and possibly Sony going out of the market.
One thing that you might not be aware of is that Xiaomi is not only a smartphone maker. Yes, Xiaomi has plenty of products from different categories in their portfolio. Now, the company has launched a new laptop named as the Mi Notebook Air.
Xiaomi Mi Notebook Air: Everything you need to know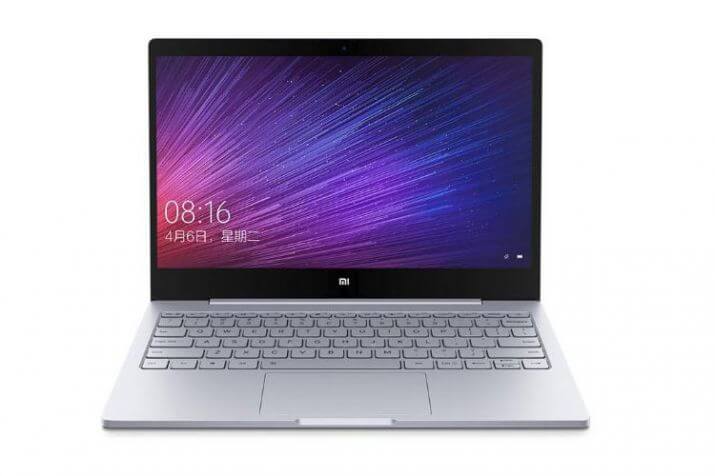 Xiaomi has a product line for its laptops named as the Mi Notebook. In this lineup, the company sells products powered by Windows OS. Also, the Mi Notebook laptops are very thin and light. You can also see that they are very similar to the Apple MacBook lineup. Now, Xiaomi has launched the Mi Notebook Air which is very similar to Apple MacBook Air. As far as the Mi Notebook Air is concerned, it is a 12.5-inch laptop.
Also Read: How to Connect Apple Wireless Mouse and Keyword to Windows Laptop
Xiaomi Mi Notebook Air comes with a Full HD display at a resolution of 920 x 1080 pixels. This display has a 170 degree-wide viewing angle, 600:1 aspect ratio and 300 nits of peak brightness. The Mi Notebook Air also has an aspect ratio of 16:9. On the inside, the Mi Notebook Air is powered by 7th gen Intel Core i5 processor. Along with that, you get Intel's integrated HD graphics chip. The laptop runs on Windows 10 Home Edition which is the latest version of Windows available.
On the storage front, the Mi Notebook Air has 4GB of RAM for multi-tasking. Along with that, you get a 256GB SSD which can be expanded further too. However, the storage can be further expanded with an HDD only. There is a web camera on the laptop too. This is a 1-megapixel camera along with 720p recording support for video calls. Coming to the battery life, this laptop supports 1C fast charge which gives 8 hours of video playback, 7.5 hours of browsing and same hours of offline video playback. Apart from that, the laptop weighs just 1kg and costs 3999 CNY in China (approx. Rs. 40,000).
Mi Notebook Air Specifications
12.5-inch Full Hd display
4GB RAM
256GB SSD(expandable via HDD)
Intel HD graphics
7th gen Intel Core i5
1-megapixel web camera
1C fast charging
Weight: 1kg
CNY 3999 (Rs. 40,000)