This year Apple's annual WWDC event was entirely virtual due to the COVID-19 pandemic. The company made a number of new announcements, where it shows off the upcoming features, updates coming to macOS, iOS and for all software builds in-house.
Starting from the iOS, the company announced the new version of the iOS i.e, iOS 14. The iOS 14 comes with a number of new features and changes and here are some of the important changes coming to the upcoming iOS 14.
1. iOS 14 Updates
App Library: A new home screen page added where you can see all your apps categorized automatically with a search option on top.
Widgets: The iOS 14 will bring a new home screen interface, where users can add widgets on the home screen, can customize it, and place them along with your app icons.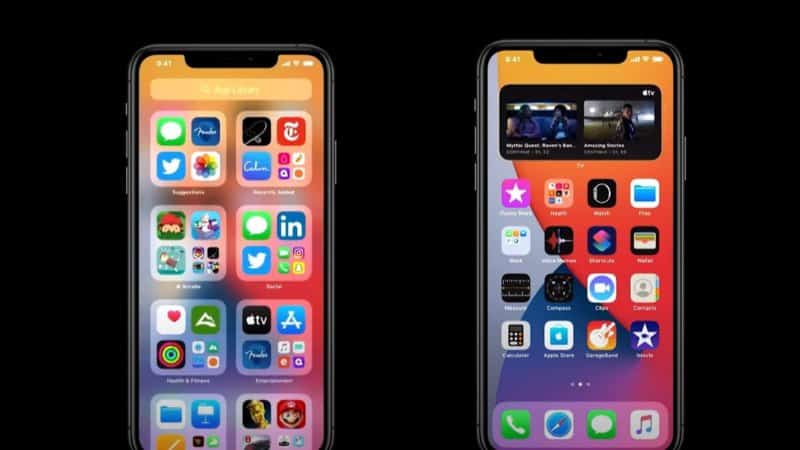 Picture-in-picture: The picture-in-picture mode is coming to the iPhone, where users can play a video in PIP while using other apps like chatting or taking notes. While playing a video in picture-picture mode, the user can adjust the size of video playing.
Siri: Now, with iOS 14 update, Siri will not take over the full screen, and can do speech-to-text transcription entirely on-device.
Messages: Users can now pin their chats to the top of the message list, and users can set up notifications of a noisy group to only notify you when you are mentioned by name. Further, Apple has added over 20 new hair and headwear styles and Memoji now can wear masks.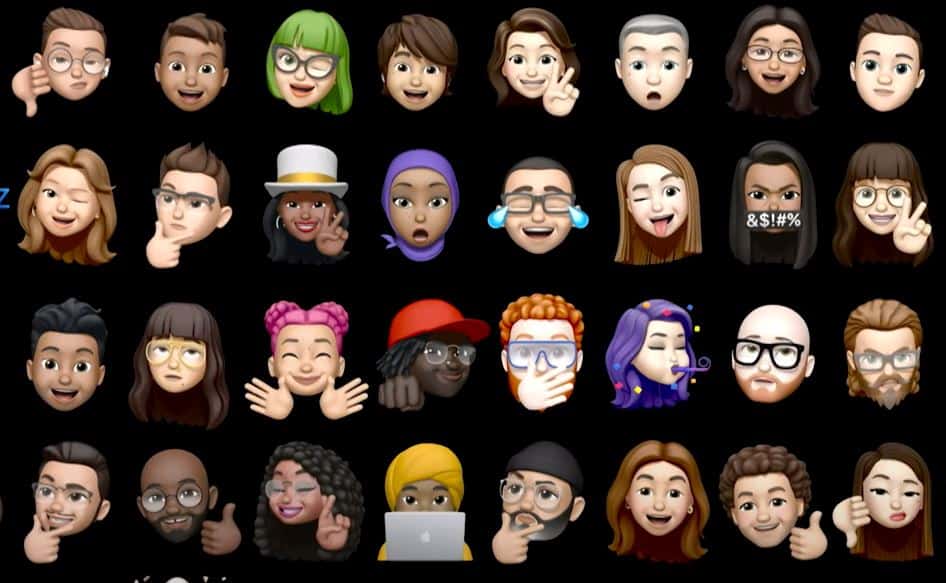 Maps: Apple's new maps are rolling out for the UK, Ireland, and Canada later this year. It will also be getting a new cycling direction update for NYC, LA, SF Bay Area, Beijing, and Shanghai at first.
CarPlay: CarPlay is getting new built-in apps focusing on parking, charging, and food order along with new wallpaper options. Further, the company is working with carmakers to allow you to use your iPhone as a key. The 2021 BMW 5 Series is the first car to support a digital car key.
2. iPad OS Updates
While the iPad OS will get most of the features coming on the iPhone along with the iOS 14, but, the iPad OS will get few more features.
Universal Search: The company has refreshed the Search UI, it no longer uses the full screen and now can go deeper into apps like Keynotes, Messages, Mail, and Files. Also, users can go to any website via search.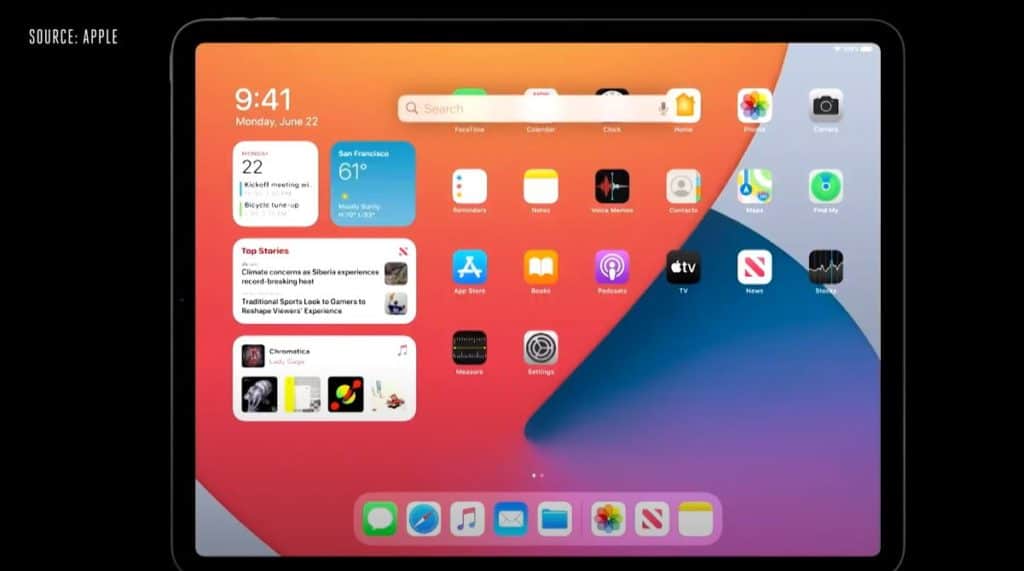 Apple Pencil/Scribble: The upcoming update can convert your handwritten texts into text. Also, you can draw any rough shape and have them automatically converted to computer-drawn shapes.
3. AirPods Updates
Spatial Audio: Spatial audio can play sounds virtually anywhere in space by applying directional audio filters. It will work with surround sound 5.1, 7.1, and with Dolby Atmos. Moreover, the feature is compatible with AirPods Pro only.
Automatic Device Switching: AirPods can now automatically switch between multiple devices. If a user plays a video on iPad AirPod will start receiving the audio from the iPad, if a call comes on iPhone it will automatically switch over to the iPhone.
4. Apple Watch Updates
HandWashing Detection: Apple Watch can detect handwashing and automatically starts a countdown timer to ensure you have washed hands for twenty seconds.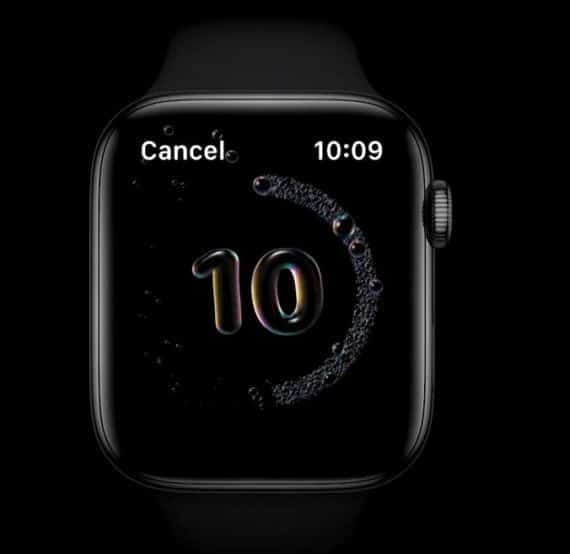 Face Sharing: If you got a new Apple watch face, you can now share it with anyone through Messages, Mail, or Safari.
Sleep Tracker: Apple Watch can now automatically detect your sleeping and monitor your sleeping pattern to help you track your sleep. It can now even detect the gentle movements while you sleep and everything is documented for your reports.
5. Privacy Features
Mic/Camera indicator: Wherever an app uses a mic or camera, your device will now show an indication in the status bar.
Simplified Privacy Policy: Now app developers will have to provide a highlight of data they track or share. These summaries will show up prior to download in the App Store.
6. macOS Big Sur
The next build of macOS will be called 'Big Sur', that looks way similar to iOS. The all-new rounded square icons an example.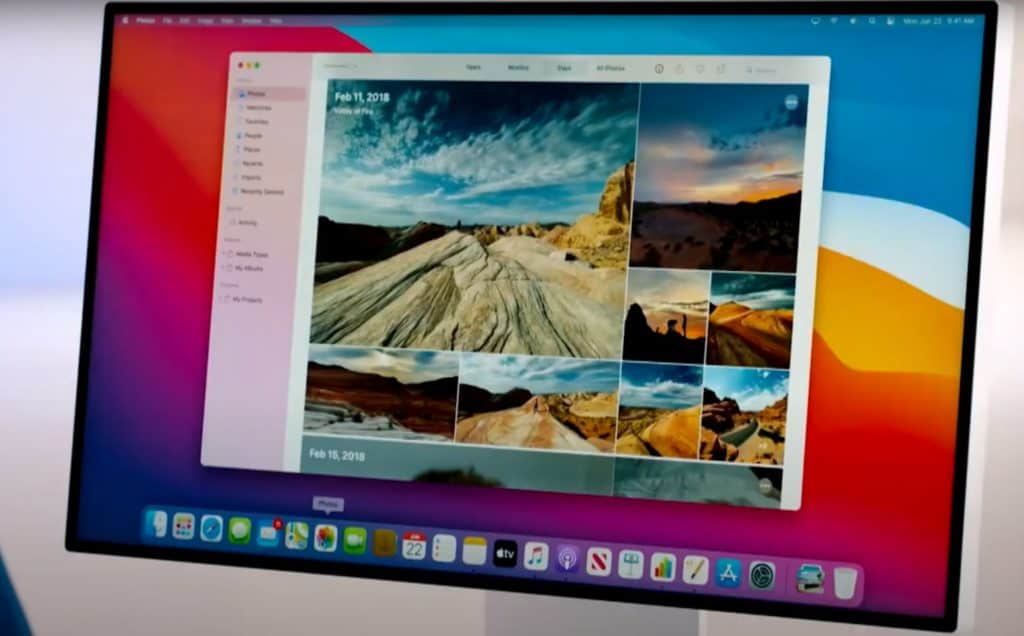 Control Center: macOS will now have a dropdown that will provide access to brightness, volume, WiFi controls, and more.
Notification Center: like the control center, the notification center is going to be a one-destination for all notifications.
Redesigned Maps: Maps has been redesigned for macOS with supports for a thing like in-door maps, guide, favorite locations, etc.
Safari: It can now monitor your save passwords to look for those that might have been exposed. A new 'Privacy Report' button can tell you about what data is being tracked by the site you are currently on.
In addition, the Developer Beta is already available. Whereas the Public Beta including watch OS for the first time will start rolling out from July 2020. If you wish to watch the full WWDC 2020 event, here is it for you!