We all know that Microsoft has stopped supporting Windows XP. The following version of XP is Windows 7 (let's overlook Vista). The recent post on Microsoft blog points to the same happening with Windows 7 as well.
Of course, every company wants users to move on to their latest product. Microsoft also wishes for the same. So you may think that this is a tricky move to get more Windows 10 users. But it's not!
Windows 7 is Insecure, Stop Using it for Your Security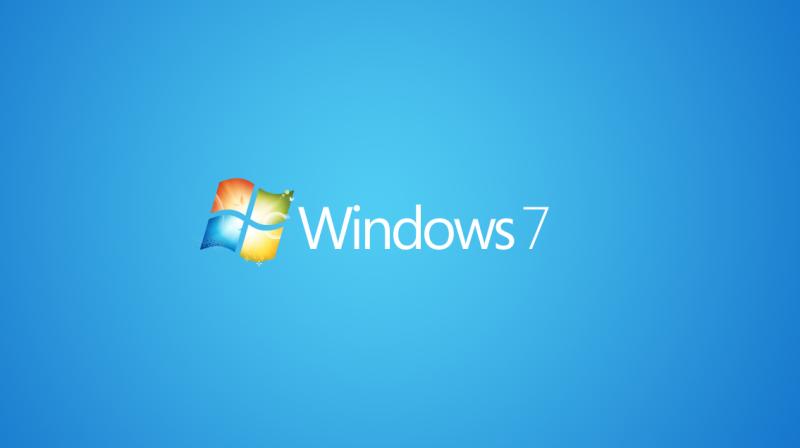 Windows XP saw the light back in 2001. It remained as the latest Windows version until Vista came into existence in 2006. The users didn't like Vista, though. So, Windows XP still ran on all PCs.
In 2009, Microsoft wiped off all the flaws of Vista with Windows 7. It became one of the most popular operating systems of all times. The company made the full use of cloud platform with Windows 7.
Three years later, they came up with Windows 8 and then with Windows 8.1. Still, Windows 7 dominated over all other versions.
In 2014, Microsoft ceased the support for Windows XP. And in the following year, the most popular and advanced Windows 10 got unveiled.
Now in 2017, Microsoft itself says Windows 7 is insecure for today's technology standards. What does it suggest? Of course, the termination of official support!
In the blog post, the company representative said that the OS would never receive security updates and patches since 2020, January 14.
The post clearly states why they are going to stop the support for Windows 7. With time, as the technology got advanced, the company started receiving more than manageable service requests and the OS got intolerable malware attacks. And, some manufacturers stopped releasing drivers for Windows 7. For the same reason, the OS doesn't recognize some new printers.
Also Read:- 30 Amazing Free Windows 10 Themes of the Animal Kingdom (For Animal Lovers)
As you might have guessed, the solution they suggest to all Windows 7 users is migrating to Windows 10 as soon as possible. The company started seeing Windows as a service. So, you will get a lot of features via timely updates.
The upcoming Creators' update will bring a lot of changes to the OS (like 3D, Mixed Reality and comprehensive innovations for gamers on Windows 10 devices). We have already reported about a major design revamp Microsoft is experimenting on.
Are you using Windows 7? It's time to leave the old glory behind and move on to the latest one.