Microsoft has finally announced the latest Windows 10 update named as Windows 10 May update, will come with version number 1903. Prior to this, Microsoft released the 1809 update to Windows 10 which released in October 2018.
The version numbering system from Microsoft is actually quite simple. We have the year followed by the month in which the update was developed. Therefore, Windows 10 version 1903 means that the update was developed in March 2019.
This, according to Microsoft, helps in understanding Windows 10 updates better. Because you must be aware that Microsoft has already announced that Windows 10 will be the last version of Windows. It means that you will now get updates on Windows 10 itself and no new version of Windows will be released.
Microsoft's Windows 10 Update 1903 will be released in May 2019
Microsoft was under the scanner last year after the release of Windows 10 version 1809. The reason being Microsoft's Windows 10 1809 update was flawed with bugs, according to Microsoft's own admission.
Therefore, the company had to take back the update but the damage was done by then. Those who had installed the Windows 10 version 1809 update had their systems bricked after the update.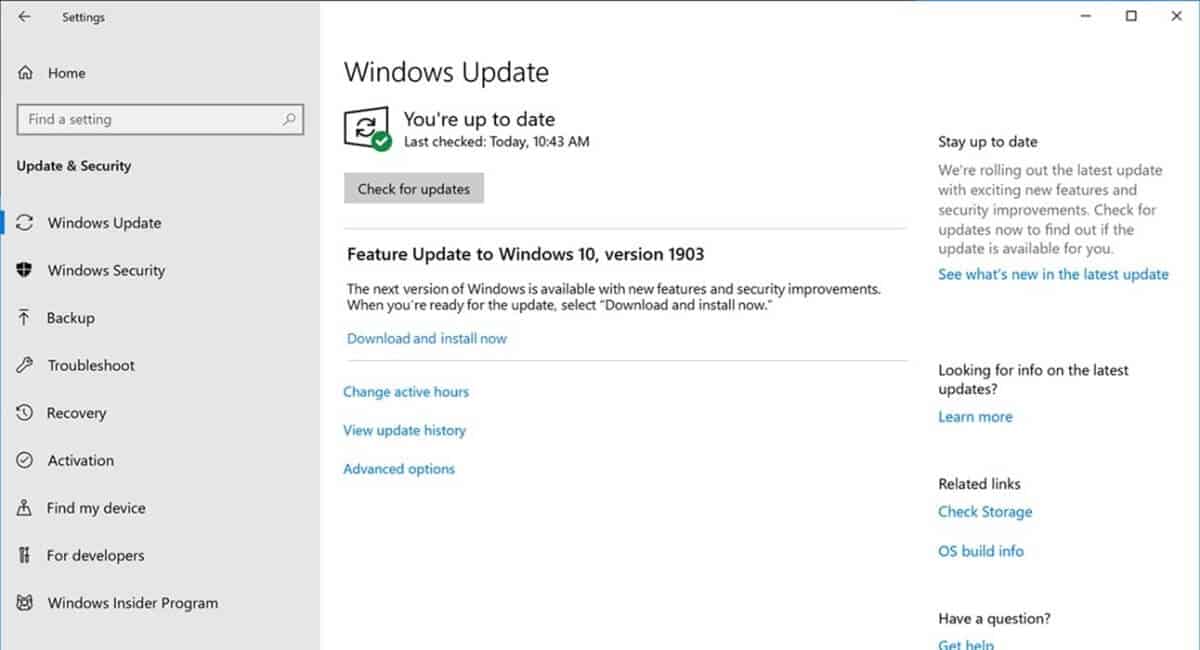 Due to this, Microsoft has now changed its strategy of Windows update schedule and promises more transparency as well. Along with that, the latest Windows 10 1903 update brings changes to Windows 10's UI as well.
First of all, we get a whole new Light theme inside the Settings. Along with that, the update will also have improvements to Start Menu, Settings and Action Center inside Windows 10. The update will also bring Windows Sandbox and other features to Windows 10.
On the other hand, Microsoft will now let you delay Windows 10 feature updates and patches. For Windows 10 Home and Pro users, Microsoft has announced that they can delay updating their system for up to 35 days. After the 35 day period is over, Windows will automatically update itself though.
Also, Windows 10 version 1903 update will be available to Release Preview testers from next week. After more than a month of testing, Microsoft will release the Windows 10 version 1903 update to the public by the end of May.
This clearly is another step from Microsoft to delay the update and test for any possible bug in the update. So as to avoid any such update debacles as seen last year. Also, Windows 10 version 1903 will obviously be a free upgrade to all the users on any previous version of Windows 10.