Proxy servers are used in a majority of places nowadays. However, there are still some concerns regarding the use of a proxy server. Many people believe that proxy servers will cause damage such as hacking into our system.
This is the reason why people refrain from using them in day-to-day life. But we would like to tell you that proxy servers cause no harm to you if used correctly. Also, you need to properly select which proxy servers are best for you before using them.
What are Proxy Servers?
To understand more about proxy servers, you will first need to know What proxy servers really are.
Basically, we would say that a proxy server is just a server that is not available at your locations. Proxy servers are placed at remote locations which you can access from anywhere.
The fundamentals of the internet say that if you need to send a connect request to any website, you need to connect your server which might be your PC or even an application. Once the connect request is sent and the website accepts the request, your server (PC or application) is connected to the website.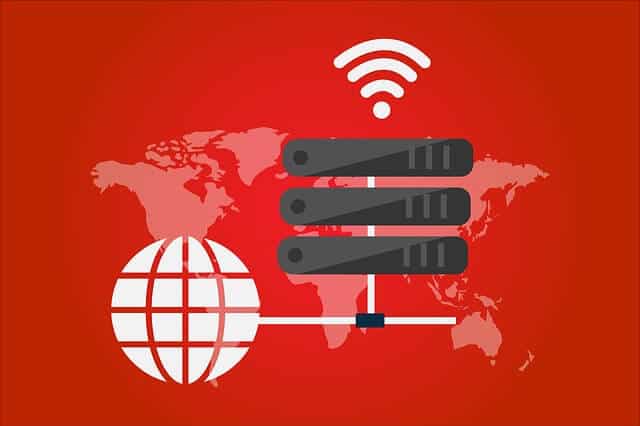 Now, proxy servers act as an intermediate between our system and the website. This means that a proxy server sends a request to the website on your behalf and you get access to that website.
Now, you would want to know why you should use proxy servers. In this day and age, everyone wants to have their privacy to themselves and not be shared online or accessed by anyone, not even Google. Therefore, people start to use methods to protect their privacy online with methods such as VPN. For this reason, proxy servers are used more in recent times.
Why you should use Proxy Servers at Home?
Here are five reasons why one should start using a proxy server for their home connection:
1. Hide Your IP Address
The first and most widely known use case of a proxy server is to hide the IP address of your PC. Assume that you are accessing any website through your system which means that the particular website gets your IP address. This means that the owner of that website can know your IP address and track your location to target ads on your IP address.
However, you can use a Proxy Server which will then hide your IP address and instead provide the proxy server IP address to the website. This means that your system's original IP address is still intact and untraceable. However, the proxy server owner still gets your IP address and this is the reason you are suggested to use trusted and secure proxy servers.
2. Speeding Up Your Internet Connection
As we mentioned earlier, you need to send a request to any website from your system or server to connect to that website. Therefore, the website sends packets of data to your server which are displayed on your web browser. However, you can skip this step by using a proxy server. Because a proxy server might already have the cached data of the website in its cache memory.
Thus, you can directly access the website from cached data on that proxy server which gives you the feeling that your internet connection is extremely fast. although, it is just a case of your server already having the cached data from the website.
3. To Share Internet Over LAN
If you are working in a small to medium-sized company or startup, you would be having multiple computers. However, you might possibly be having a single internet connection. Here, you can use proxy servers for connecting all the computers on a single internet connection on Local Area Network also called LAN.
4. Accessing Blocked Content
Once again, we are taking an example of offices where proxy servers are used the most. If you are working at a company where social media platforms such as Facebook or Twitter are blocked, they will mostly be done by blocking your IP address's access to those websites.
But you may access the blocked websites right from your office's PC through a proxy server.
5. Filtering Content
One of the possible uses of a Proxy Server is also to filter content as well. If you are a parent who is worried about what his child sees on the internet, you can use a proxy server to filter the content shown to kids on the internet.
Advantages of using a Proxy Server
Hide your IP address with the help of a proxy server.
Watch Geo-restricted content.
Enjoy faster load times on most of the websites since they might have already 'cached' previously.

Filter out content on particular IP addresses using proxy servers.
Disadvantages of using a Proxy Server
One of the main drawbacks or disadvantages of using a proxy server is that they don't provide you with the best security possible.
Although you can hide your IP address using Proxy Server, owners of those proxy servers can still get to know your location and IP address.
Buying and setting up a proxy server on your own can be a slightly challenging task.
So basically, it is great to use a Proxy Server if you are concerned about your privacy and want to hide your location from being stolen online. However, you should also take care of which proxy server you are using. Because using a server that is non-SSL can be a disaster for you in terms of security.
Therefore, you need to always look for SSL proxy servers and also keep in mind to always visit a website's HTTPS version only.
Let us know if you have any further questions regarding proxy servers and we will try to help as much as possible in the comments section below