Ever since Facebook bagged WhatsApp for a hefty deal, they are making regular changes to the UI and functions to make the platform more appealing to the audiences. The Status feature has gone viral despite the fact that it is a sheer copy from Snapchat.
The latest news is they started testing group video and voice calls that it will come out for stable version users soon. We have reported the last major feature WhatsApp has brought to the table, which was the live location sharing.
WhatsApp is Testing Group Video and Voice Calls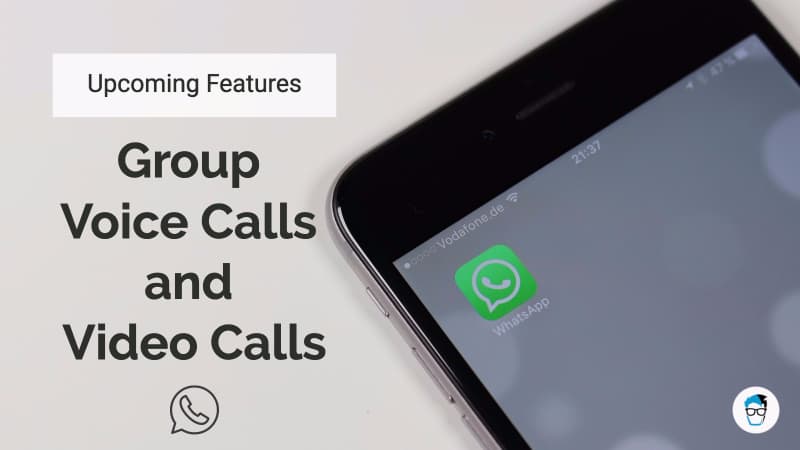 The new feature they are going to roll out is conference voice and video calls. As with the regular conference calls, you can contact multiple people with the upcoming WhatsApp feature. Although this isn't the first time we are hearing the same news, WABetaInfo confirms that the feature is now in the testing phase and we can expect it to come to the stable version very soon.
Fun Time: Ultimate Collection of WhatsApp Dare Games for Everyone
Quoting WABetaInfo, the 2.17.70 iOS beta update contains several hidden references to the group calls. Before the beta update came out, it was just a rumor. Now that the version includes multiple group voice call references and one group video call reference, it really is happening. Given the number of references, group video call is only partially confirmed.
If you are a beta tester, you will most probably get the new feature with the next update. We think WhatsApp will bring the group calls option to the stable version within weeks after the beta update comes out.
For common users of 2.17.70 iOS beta update, nothing is visible. WABetaInfo team has gone underneath the outer interface to dig to the hidden references that reveal the upcoming features on the application.
Along with the group calling option, the next beta update might also carry another significant feature. It notifies all your contacts as you change your number. Not to mention, it is a lifesaver because you don't have to manually send messages to each person in your contact list.
Another feature, we might get in the next update is the message revoking option. Of course, we have been hearing it since long. WhatsApp calls the feature 'Delete for Everyone'. WABetaInfo team managed to request WhatsApp server to revoke messages and it affirmatively responded. So, we will see the Delete for Everyone option in action very soon. Using the feature, not only can you recall texts, but pictures, videos, and GIFs also.