WhatsApp has added various new features to its application over the past couple of years. Also, Facebook's acquisition of WhatsApp has helped the application get various new features quickly. The Facebook-owned messaging app has also added new features for user's security and privacy.
Now, we have received reports about the app getting a much-needed security feature. This latest security feature coming to WhatsApp is Fingerprint Authentication. Reportedly, WhatsApp's Android application will soon be locked and unlocked using Fingerprint sensors available on Android devices.
WhatsApp for Android getting Fingerprint Authentication soon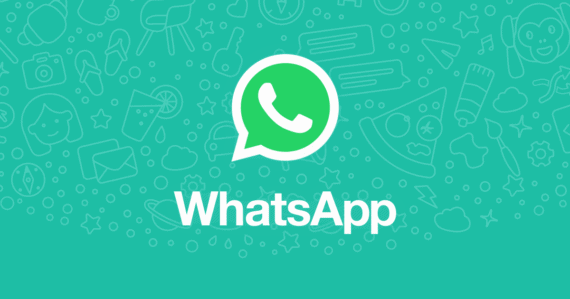 WhatsApp is known to be working on Fingerprint Authentication for its Android app. This feature is currently under development at the moment. This report has been given by the famous Twitter account, @wabetainfo. We already received a report earlier that WhatsApp is working on adding Biometric Authentication to its iOS app. This biometric authentication includes both the Face ID and Touch ID available on iPhone X and above.
Now, it is disappointing that WhatsApp is not adding both the biometric authentication options on Android. But the reason is that there is currently no standard Face Recognition mechanism on Android devices. We have seen that some Android devices have hardware specifically for Face Recognition whereas most others rely on software. WABetaInfo also claims that the Fingerprint Authentication is already present on Android 2.19.3 beta version for WhatsApp. However, the feature is disabled by default as the feature may be undercooked.
Implementation of WhatsApp's Fingerprint Authentication
Since the WhatsApp beta already has this feature, we can know how the feature is implemented inside the app. First of all, Fingerprint Authentication on WhatsApp for Android is available under the Privacy tab.
To access this feature in WhatsApp once it is available, navigate to Settings > Account > Privacy.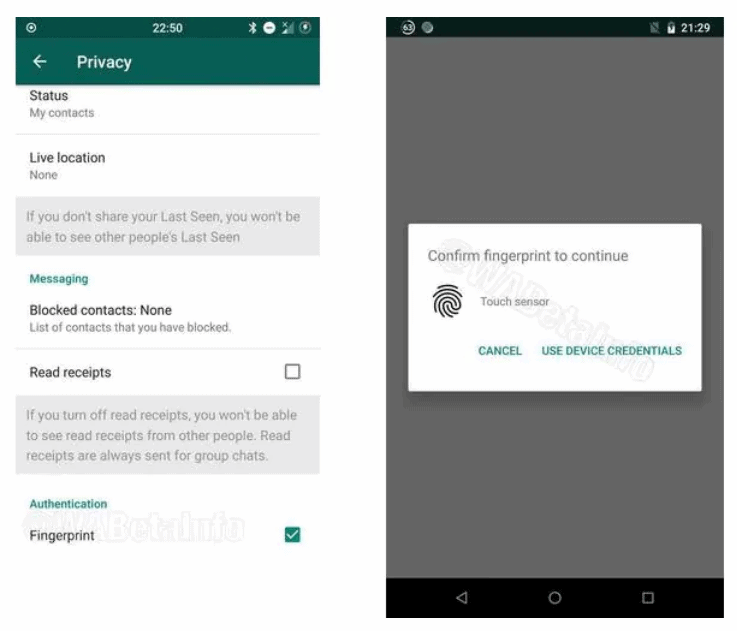 Talking about WhatsApp's Fingerprint Authentication, the feature will lock the entire WhatsApp application rather than particular WhatsApp chats. WABetaInfo also reports that the user will need to authenticate every time with the fingerprint sensor. You also need to unlock WhatsApp with fingerprint even if your phone is unlocked. This fingerprint authentication will also work from the app icon, the notifications received inside the notification panel or from other apps.
Another important detail regarding WhatsApp fingerprint authentication is that it will work on Android devices running Android Marshmallow and higher. This feature should work on most Android devices given that is has a fingerprint scanner. Currently, OEMs such as OnePlus, Xiaomi, Honor already have app lockers in-built which make the WhatsApp fingerprint authentication a little less exciting.