Facebook-owned social media company WhatsApp made a new change on Tuesday. To avoid spreading fake news or misinformation about COVID-19, the company now limits forwards to only one chat at a time. Previously, users were able to forward a message to 5 recipients.
Indian Government is reportedly asking social media companies Facebook, WhatsApp, Twitter, and TikTok to remove misinformation from their platform. Social media companies are adding new features to remove misinformation. And to avoid spreading misinformation WhatsApp limits forwards message.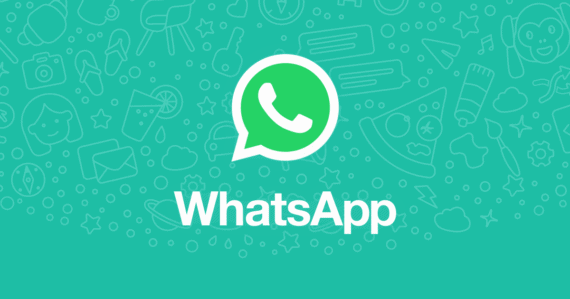 WhatsApp Features to Fight COVID-19
The company has already launched a couple of features to avoid fake news and continuously updating its features to fight with fake messages. Previously the company launched MyGov Corona Helpdesk in collaboration with Central Government to Spread Awareness. The Chatbot gives you important information about the Coronavirus.
On 26 March WhatsApp launched a new search feature to tackle fake news. When someone forwards a message the feature automatically adds search icon to check the authenticity of the news. The search icon will ask you "Would you like to search this on the web?. This will upload the message to Google?".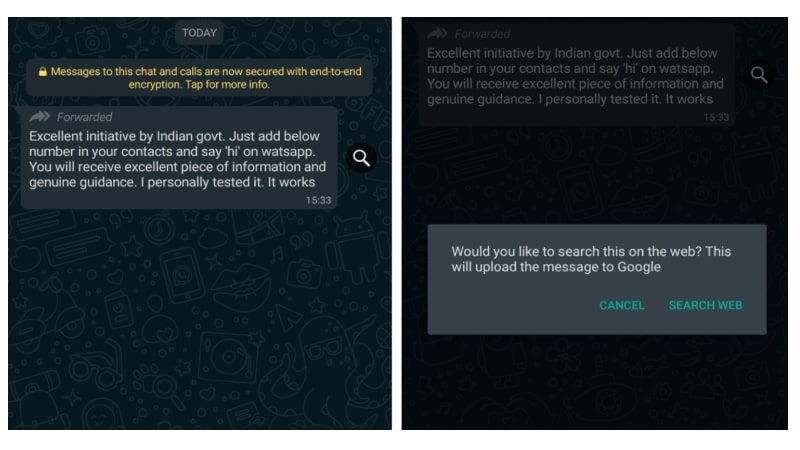 Now, WhatsApp adds a new feature in the list, the feature limits forwarding a message to one person only. Previously it was for five persons.
WhatsApp Upcoming Features
According to WABetaInfo, in WhatsApp v2.20.117 beta for Android will fix a critical bug that caused the app to crash. The features tracker notes that WhatsApp crashed because there was a missing library called libcurve25519.so. WhatsApp couldn't find this dependency and it crashed.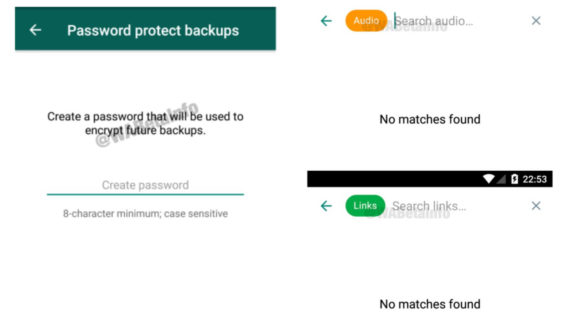 The upcoming update will come with an advanced search option that will let users search audio files, documents, and links in the search option. Further, to Protect Backup users will able to add a password.
Social media like WhatsApp is a hot place for spreading News, and this includes fake news also. Other Social media companies like Instagram launched the Co-Watching feature and new stickers. The Co-Watching feature will help people stay connected virtually while maintaining social distance during the coronavirus outbreak.