In the last few days, I received a lot of WhatsApp dare messages from my friends. They always message me to answer those dare messages. Many times I failed to answer them and searched for WhatsApp dare messages with answers in Google. Today I decided to help people like me to provide some challenging WhatsApp dare games with answers.
You can copy those dare messages here and ask your friends to solve them. Here is a killer collection of WhatsApp truth and dare questions, WhatsApp dare games with answers, WhatsApp dare messages with answers and many other WhatsApp messages to play with your girlfriends, boyfriends, and best friends.
Even though they are many messaging applications, WhatsApp is the most popular and #1 messaging app for sending images, text messages and funny videos. These days WhatsApp is also being using for sending puzzles and riddles. If you are a member of the friend's group in WhatsApp, you might notice a lot of puzzle games, truth and dare games in WhatsApp. Why don't you ask yourself and make fun of your friends?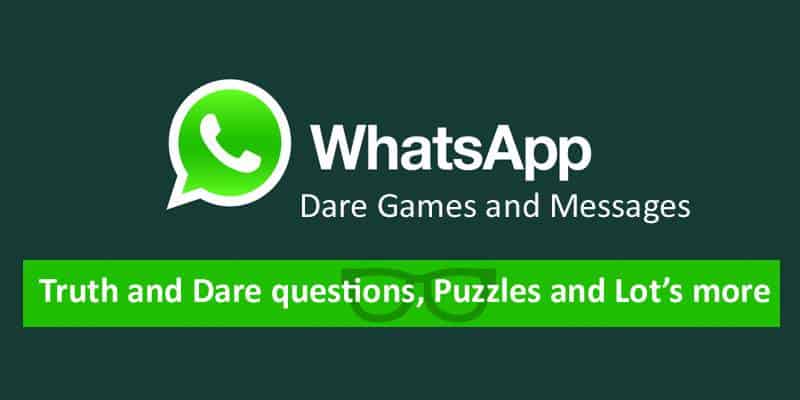 It's time for you. Here are most interesting dare messages for WhatsApp. Ask these truths and dare questions and have fun with your close friends.
Dare messages for WhatsApp
These WhatsApp dare games are really fun and just for entertainment. Don't use them for any other purpose.
Interesting dare messages (Truth and Dare) questions for WhatsApp
WhatsApp Dare message – Crazy Answers
1. The first thing you notice in a person when you meet them for the first time.
2. Will you kill anyone if you are allowed? If yes, who is that person?
3. What is your crazy dream?
4. The quality you like the most in yourself?
5. The quality you'd like to change in yourself?
6. What do you like in me?
7. The thing you don't like in me
8. On your interest, the person you like to marry.
9. who is your best friend.
10. What is your opinion on me?
11. The most important person in your life?
Dare Questions for WhatsApp – Slam Book
Slam book is here. Send this to your contacts and get ready for the interesting replies. Reply to me first.
1. My contact name in your phone?
Answer: ___________________
2. The nick name you want to give me?
Answer: ____________________
3. Things you like most in me?
Answer: _____________________
4. Color that suits me?
Answer: _____________________
5. Relation you want to be with me? (no cheating)
Answer: _____________________
6. The thing you like most in my character?
Answer: _____________________
7. The thing you hate in my attitude?
Answer:____________________
8. Which type of dresses suits me most?
Answer: ____________________
9. Dedicate a song for our relationship?
Answer: ____________________
10. Rate my WhatsApp profile picture out of 100?
Answer: _____________________
Share this WhatsApp dare message and see what your friends think about you.
Alphabet WhatsApp dare game
A | B | C | D | E | F | G | H | I | J | K | L | M | N | O | P | Q | R | S | T | U | V | W | X | Y | Z
Ask your friend to pick an alphabet from them. Once they replied with an alphabet send them the below list of answers and ask them to do it.
A: Update your WhatsApp status as "I'm Mad".
B: Send me a picture of your hands.
C: Flirt with me for the next 15 minutes.
D: Recharge me for 100 Rs
E: Tell me the name of your crush.
F: Set my image as your WhatsApp profile picture.
G: Say "I Like You" in a voice note.
H: Gift me a pair of shoes.
I: Propose in your own style.
J: Tell me a joke.
K: Send last 5 pictures from your camera roll.
M: Name of your Ex?
N: What is your relationship status.
O: Act as my slave for the next 10 days.
P: Don't message me until you take a shower next time.
Q: Tell me one secret.
R: Describe our relationship with a movie name.
S: Sing a song and send it as a voice message.
T: What do you eat today?
U: What do you think about me when you met me for the very first time.
V: How much money do you have in your wallet now?
W: Say the remaining balance in your mobile phone right now.
X: Send the screenshot of your phone home screen.
Y: Dance for 10 seconds, record and send the video clip to me.
Z: Write "Geek Dashboard" on your left hand and show me when we meet next time.
WhatsApp dare games for intelligent people
So do you think your friends are more intelligent than you? Let's prove it wrong. I'm here to help you with dare games for WhatsApp with answers. In this collection of WhatsApp dare messages, you will get a lot of WhatsApp puzzles questions and the answers from them are provided at the end of the list.
WhatsApp dare games and Puzzles with Answers
Answers for these puzzles are provided at the end of the article.
WhatsApp Puzzle Question
Share this message with your friend and ask to solve the puzzle.
Puzzle 1:
Say me 20 words in English that do not contain the letter "A"
Reply must.
Puzzle 2:
"6" is afraid of "7". Can you say why?
Puzzle 3:
Vijay and Vinay are twins born in March. But their birthday is in August. How?
Puzzle 4:
A young girl was found dead on the first day of her college near the class premises. The police suspect 4 people.
Principal claims he was in the office.
Physics teacher claims he was giving his students grades.
Attender claims he was arranging books in the library.
Cleaner claims she was cutting the grass in the playground.
So who was the murderer?
Puzzle 5:
I am a 9 letter word.
I am the exact opposite to "active" and "neighborly".
Also, I contain the word "over"
I cannot begin with a consonant.
Bonus: (Try it yourself)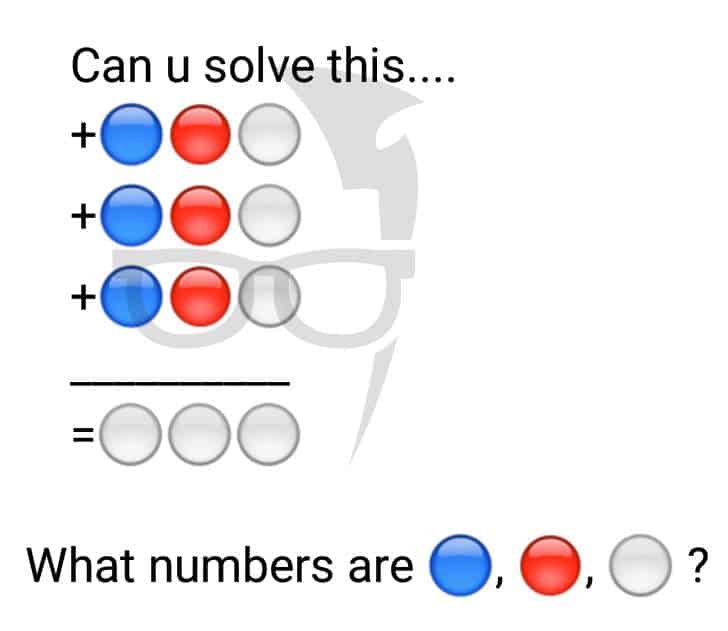 Dare questions for best friends 
Select one from the below list. Reply must.
1: Marry me.
2: I want to be your crush.
3: Dance with me in the rain.
4: Take me to a movie.
5: Best Friends.
6: Brothers/Sisters.
7: Take me to a long drive.
8: Be with me forever.
9: Search for a crush suits me.
10: Don't talk to me again.
Must Read: 25 Best WhatsApp Tricks you Show Learn
Answers for Puzzles:
Here are the answers for all WhatsApp puzzle questions.
Puzzle 1:
One, Two, Three ………………… Twenty
Puzzle 2:
"7" is very hungry.  Seven (7) ate (8) nine(9). So next nearest to the left of 7 is "6".
Puzzle 3:
March is the name of the town.
Puzzle 4:
Physics teacher (He can't give the grades on the first day of college)
Puzzle 5:
9 letter word is "Introvert"
Hope you like this collection of WhatsApp dare messages and WhatsApp dare games. Send them to your friends and enjoy their funny answers for these dare messages and games.