WhatsApp now has an end-to-encryption system for the chat backups as well along with the regular chats of the users. All this while the security and privacy of the users have stayed only with the chats and not with the backups made. The chat backups of the messaging service owned by Facebook; don't come with any encryption until Friday which made it vulnerable to breach.
Now that Facebook has officially brought the encryption to the backups; uploaded on Google Drive for Android and iCloud for iPhones.
It's the only way that users have to store their chats in the cloud with the means of Google's and Apple's cloud systems. Therefore, the uploaded chat backups have less to no encryption which leads to no privacy for users.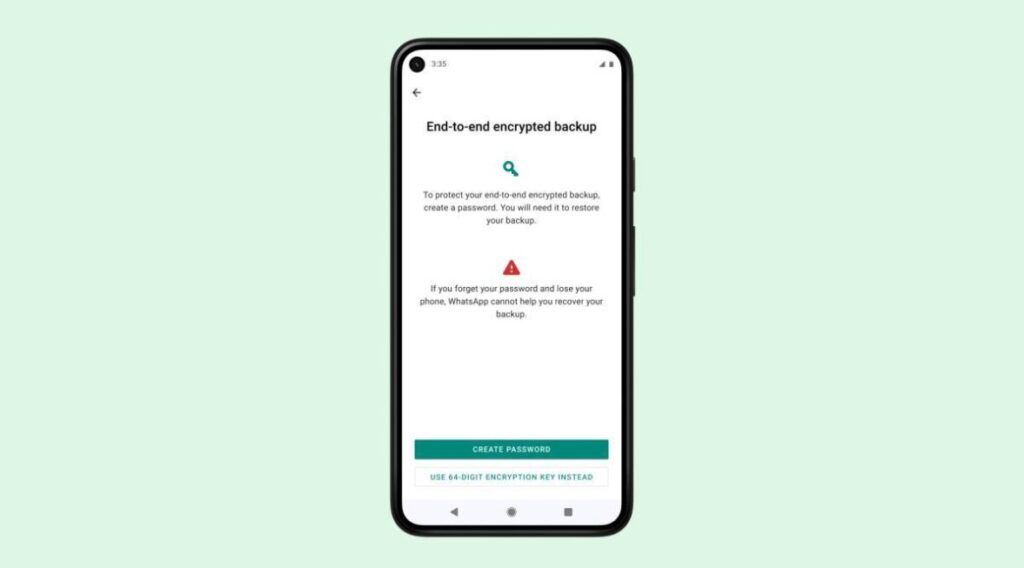 WhatsApp end-to-end encryption for Chat Backups
The messaging service from Facebook bringing new end-to-end encryption can be a nightmare to law enforcement agencies across the globe.
For years, officials that investigate and make progress on stopping illegal activities can access these backups. This is because the agencies rely on these unencrypted chat backups; to tap into the conversations for identifying shady activities.
Mark Zuckerberg, CEO of Facebook launching the feature says
WhatsApp is the first global messaging service at this scale to offer end-to-end encrypted messaging and backups, and getting there was a really hard technical challenge that required an entirely new framework for key storage and cloud storage across operating systems.
The new end-to-end encryption feature will now come with a new system that has encryption keys that lock the chat backups of WhatsApp. The messaging service will offer the users the security of their chats in two different options; that includes a regular password-protected backup and a new 64-digit encryption key. Besides, regular password protection is the traditional way of securing the data.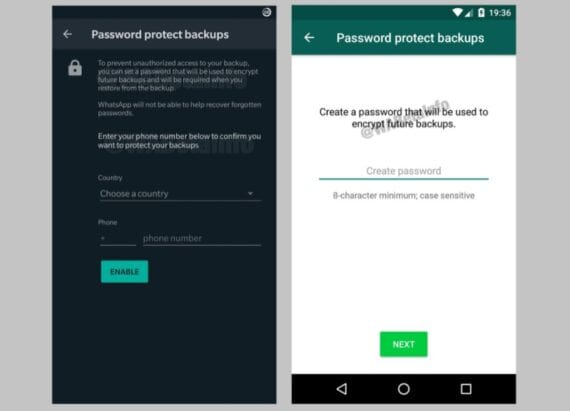 Users can keep a password where they can easily remember it; to retrieve their chat data from the backup and can reset the password on the same device.
On the other hand, the 64-digit key encryption Security is a new and unique way of protecting the backup chats of WhatsApp. Also, users get an intimation with a warning stating; the newly created encrypted key and password are essential for accessing the backups.
The key should be noted physically somewhere or store the key in a password vault that users may use for accessing the chat backups of the messaging service.
If the users opt for the new end-to-end encryption system for WhatsApp, their previous chat backups are erased. WhatsApp cannot recover the chat backups if the user loses the 64-digit key in any case.