One of the popular messaging app WhatsApp is getting new features in its beta App. The beta version of the app brings features such as a dedicated catalogue shortcut in business chats. Also, the voice call and video call shortcut has merged in the version.
As reported by WABetaInfo, WhatsApp version 2.20.201.4 for Android brings the new single call button for both voice call and video call. The step has been taken to make space for the new shortcut button. Once tapped on the new unified button, it will bring a pop-up menu asking whether you want to make a voice call or video call.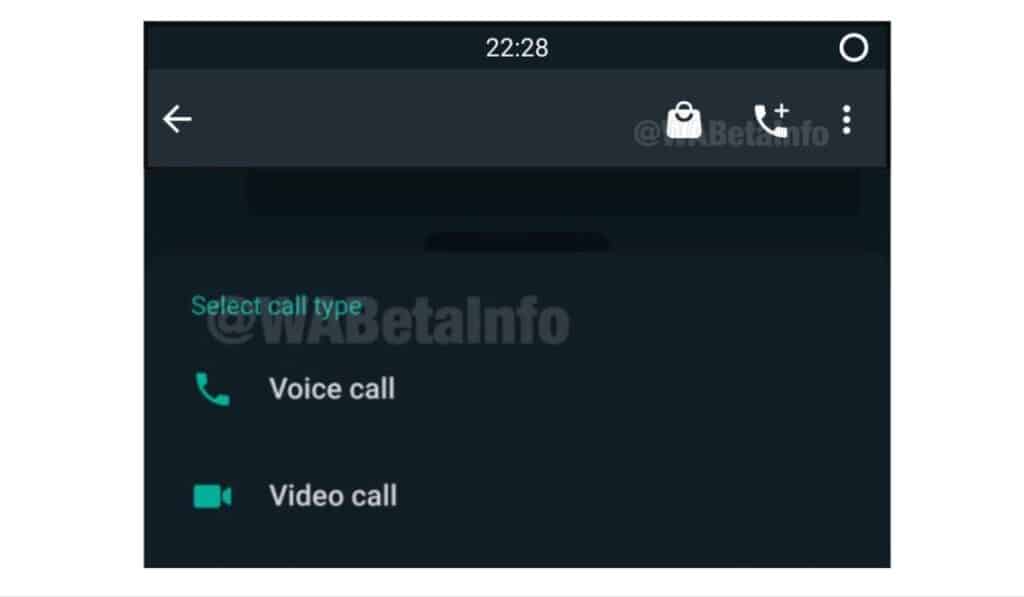 Expiring Message Feature
Apart from its business app, the company is also working on an 'Expiring Message' feature. The feature will let users send a self-destruction media on the platform.
The feature is similar to the one found on Instagram, which copied it from Snapchat. When enabled, users will have an option set expiration when they share media files. Once the expiration is set, the receiver will not be able to view the media more than once.
And once the receiver exits the chat, the media will disappear without any trace. The feature will be visible only to the admin of the group. Whereas, for individual conversations, the feature will offer the various option that the user can select for the app to delete the message automatically.
Features Spotted Earlier
Earlier this month, WhatsApp spotted working on a quick shortcut in business chats, when the business has set a catalogue. This catalogue icon will be added next to the Call button whenever it arrives. This new shortcut is under development and will not be seen even if users are on the latest beta.
Additionally, The company is also working on several wallpaper improvements. The upcoming update will give you the ability to add doodles on a solid chat wallpaper in chats. Also a new 'Add WhatsApp Doodles' option has been spotted in WhatsApp 2.20.200.3 beta for Android.
For now, these features are only available or found in the Beta version of WhatsApp. These features will be rolled out soon for stable users. However, we don't know when exactly these features will be available for everyone.