We know beta versions of applications don't always come out perfect. However, people see the beta versions of popular applications (like WhatsApp) as a way to get early access to new features. It has always been like that.
We didn't hear any silly bugs on WhatsApp Beta until today (13 April 2018). However, we managed to spot a simple bug on the latest beta version of the most popular instant messaging platform today.
WhatsApp Beta Bug; It Weirdly Displays ASCII Code Instead of Real Characters
We try to cover every new significant feature from WhatsApp here. You already saw us cover video calling, live location sharing, delete for everyone, etc.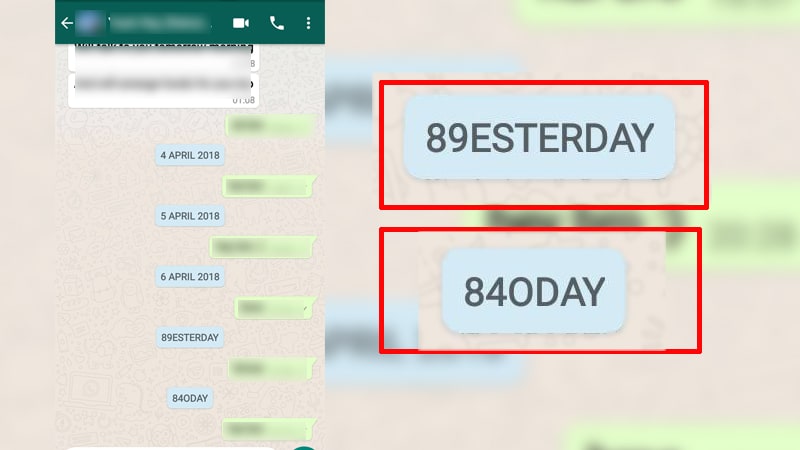 During a chatting session, we have found out that the beta version of WhatsApp isn't as flawless as it used to be. Don't get us wrong here! It is working perfectly fine and what we saw is a minor mistake.
As you can see here in the screenshot, in the timestamp of the messages, the application is showing 89TERDAY and 84ODAY instead of YESTERDAY and TODAY respectively.
In the further evaluation, we figured out that the ASCII (American Standard Code for Information Interchange) characters for Y are 89 and T is 84. The beta version, on which we encountered this error is 2.18.109 (updated on 12 April 2018).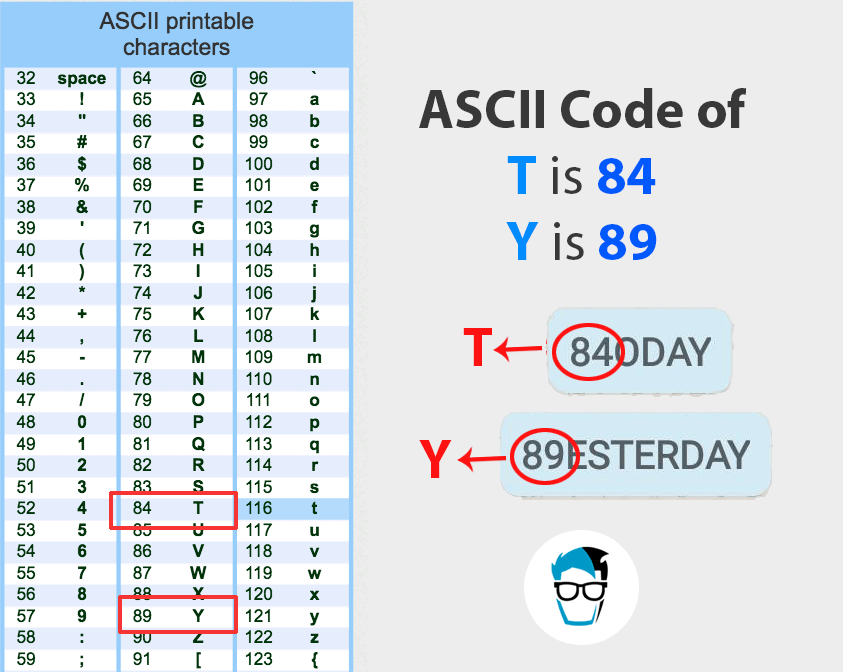 We are not sure about the exact reason behind the bug. Nonetheless, it is evident that the cause might be a simple mistake in coding. We hope they will surely rectify the mistake by the next update.
It looks like WhatsApp is using a common static method to convert the timestamp to the required format. So this timestamp issue is all over the application. We noticed it in chats, groups and even in WhatsApp stories.
If you are a stable version user, you won't get this error. In order to join, you have to visit Play Store listing and tap Become a beta tester option. Sometimes, the program won't take new participants. If you find yourself in such a situation, you can sideload the app using the latest beta version APK files.