WhatsApp has recently announced that they are working on improving security for its users. As a part of this initiative, WhatsApp for Android is getting Fingerprint Authentication. Similarly, WhatsApp users on iOS are also getting biometric authentication such as Face ID and Touch ID soon.
Now, we have heard complaints from some users on WhatsApp regarding an issue they are facing. According to some WhatsApp users, their old messages or chats on WhatsApp are getting deleted automatically. This issue has now been acknowledged by the company itself and they are already working on a fix. Reportedly, this issue is caused by a WhatsApp bug on Android devices only.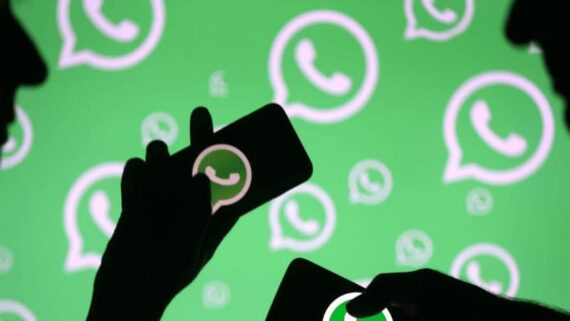 WhatsApp users complain that their older messages are getting deleted automatically
If you are one of the WhatsApp users facing the issue of older chat deletion, you are not alone. Mant other WhatsApp users have reported that they are facing a similar issue. The issue first came into light when WABetaInfo, a Twitter account known for reporting on WhatsApp, highlighted the issue.
WABetaInfo posted a photo of a WhatsApp user on Twitter where the user is reporting this issue. The user says that their "WhatsApp messages are disappearing chronologically" since last month.
It looks this issue persists for some Android users.
Are you still experiencing it? pic.twitter.com/piBXEUopIt

— WABetaInfo (@WABetaInfo) January 10, 2019
Now, WhatsApp has taken note of this issue since it is affecting many users. The company has also issued a statement on this issue to Gadgets360.
In the official statement, WhatsApp spokesperson says that the company is "aware of this bug" and adds that they are "working on a fix".
One more thing to note is that this issue is not specific to any particular version of WhatsApp. Some of the people affected claim that this issue is caused by a WhatsApp announcement late last year. This announcement was regarding deletion of WhatsApp chat backups from Google Drive which is not updated from one year.
Having said that, WhatsApp is yet to acknowledge that Google Drive is the root cause of this bug. Nonetheless, you are advised to take regular backups of your WhatsApp chats. As far as WhatsApp's decision is concerned, it is unclear why the company decided to delete older chat backups.
However, one of the reasons could be that WhatsApp allows chat backups on Google Drive without affecting user's storage quota. Therefore, this will eliminate redundant chat backups and free up storage. Another reason is that WhatsApp wants to curb spreading of fake news in India. So if a user cannot restore chats from the past than it will help in spreading of misinformation.