If you are serious about your gaming gear, or you are a dedicated content creator focusing on video, the latest beast from Intel, the Core i9 will sound like something worth to put on Santa's wish list for this year. Each of these is a powerhouse, amassing between 10 cores (20 threads) and 18 cores (36 threads) which makes it the perfect choice for extreme multitasking like gaming, streaming and recording at the same time.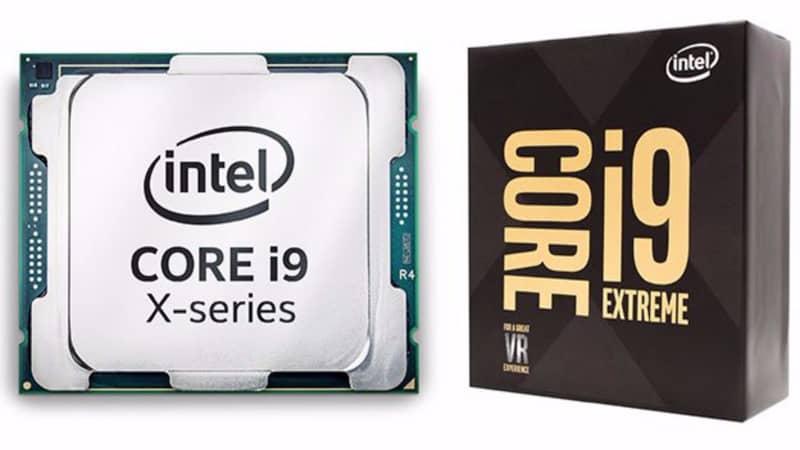 The codenames for these chips include the "X-Series," "Skylake-X" which mention the underlying architecture and "Basin Falls" has also surfaced.
Classification & specs
The i9 chipset is released in four basic editions and one extreme edition:
Core i9-7980XE: (2.6GHz, 4.4GHz burst) 18 cores/36 threads, $1,999;
Core i9-7960X: (2.8GHz, 4.4GHz burst) 16 cores/32 threads, $1,699;
Core i9-7940X: (3.1GHz, 4.4GHz burst) 14 cores/28 threads, $1,399;
Core i9-7920X: (3.1GHz, 4.4GHz burst) 12 cores/24 threads, $1,199;
Core i9-7900X: (3.3GHz, 4.5GHz burst) 10 cores/20 threads, $999.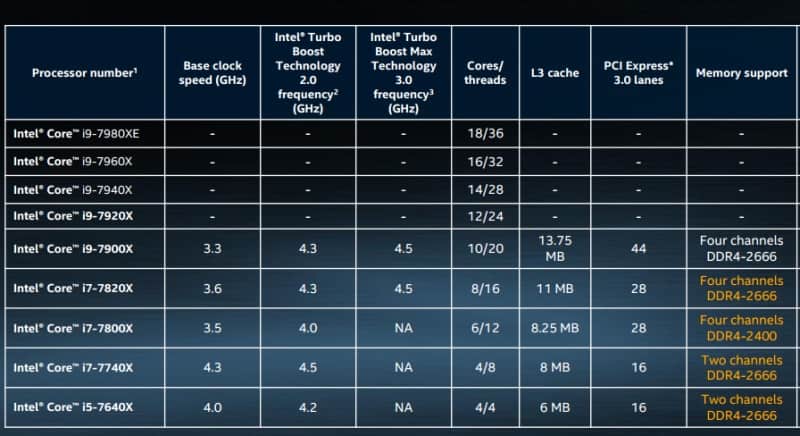 The real highlight of the flagship, i9-7980XE is the fact that this is the first teraflop chip (a trillion operations per second). This alone is comparable to an entire console, like Xbox One's GPU.
Intel has measured an improvement of 15% in single-thread and 10% for multi-thread operations compared to the Broadwell Family.
There is a darker side to this story, and that includes all the 165W, 140W and 112W chips which are only designed to be compatible with Socket R4. The bad news is that this 2066-pin LGA is compatible only with the X299 Intel chipset.
The entire ensemble is not cheap by any means, and if you intend on getting one of these mammoths, you could break the piggy-bank or even think about getting a loan, if you have a good credit score you can find good credit loans here and you can allow yourself an indulgence.
Best in class comparison
The obvious contender for Core i9 is AMD's Threadripper, and the guys at PC World already got their hands dirty and tested the two head to head. The best news is that currently there are no applications that could bring down either of them, which means that investing in this piece of equipment will set you for years to come.
When it comes to gaming, although AMD has a dedicated gaming mode, it falls behind the Intel, a difference which levels while using it in combination with a 4K monitor. Benchmarking the Intel X series and the AMD 1950X shows that the extra power in the Intel machines is visible, yet it does not adequately justify the price tag, which is about $700 less for the same number of cores.
On the other hand, talking about investment, both require dedicated chipsets(x299 vs. X399), and neither will work with other products. Therefore, if you are considering any of these CPUs, make sure you have a convenient overall budget that also includes a dedicated cooling solution. Expect to spend around $400 for the Intel-inside machine and significantly less for AMD if you are not going for the off the shelf solution by Alienware PC.
Final thoughts
The X series is a significant leap in processing power, the first one of its kind since the introduction of the i3, i5, i7 series. It is undeniably an impressive piece of machinery, that will need some further challenges from the premium consumer segment. Currently, not all apps even see the multitude of cores.
From a realistic perspective, not only that the current price is prohibitive, but the annexes like chipset, motherboard, cooling and heavy-duty power supply add to over half of the cost of the processor.
Also Read: Desktop Buying Guide – 10 Things to Consider Before Buying a Computer
Yet, as these systems are not going to be only powering weekend gamers, but high-end working stations and 3D rendering machines, the extra dollar spend might give you a competitive edge for your design business or put you on top of the Twitch community.