Professional web designers have their collection of indispensable tools that they need to get their job done well. They take the time to carefully explore less-known features of popular graphic design tools, and take the opportunity to improve their skills by testing out beta features of less popular tools. While some tools have been specifically created to allow web designers to create designs without needing to hand-write code, others enable them to turn data into visual infographics and interactive presentations.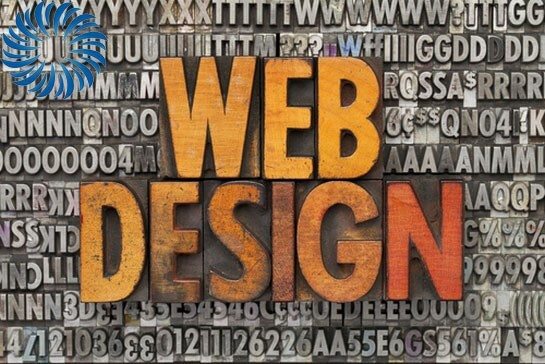 Image by: Sachin Agrawal
Let's take a look at the following 9 graphic design tools that will definitely dominate the industry in 2015.
1. Webydo
Webydo is a hybrid platform that allows web designers to create designs without needing to hand-write code or rely on a professional web developer to do the job for you. But what really places Webydo miles ahead of other tools is the ability to create pixel-perfect responsive designs that are accessible from a wide range of devices.
When you start using Webydo, you can either choose an existing layout, or start the design process from scratch with a basic drag-and-drop interface. As you keep building the design, Webydo writes the code for you. The tool offers many design features such as animated carousels that make it the perfect choice for designers, taking the hassle out of the designing process. Moreover, the editor has a relatively intuitive interface that's easy to use, so you won't need expert knowledge or skills.
Also Read: Best Alternatives to Adobe Photoshop
2. Invision
Invision is a great multi-faceted tool that's better suited for designers that need to present their work to their clients on a regular basis. Invision makes prototyping easy and stress-free, enabling you to experiment with different features such as animations and transitions to create an outstanding design. You also get sync capabilities, version control and collaboration capabilities, and you can quickly share your design with your clients and allow them to fully experience it. As such, you won't have to struggle with PDF documents or screenshots, and your design prototypes will also become more interactive.
Another factor that makes Invision such a desirable tool is mobile prototyping, which comes completes with gestures. You can effectively create hotspot links for all of your screens, and control the mobile gestures and transitions that occur for a better browsing experience – examples include double tapping, swiping to the left or right, and more.
3. Ink
Ink is a design tool that enables you to put together HTML emails that are mobile responsive, so they can be successfully accessed from any kind of device. The HTML designs work well with any email provider, and with Outlook as well, which makes Ink really stand out since most marketers are struggling to make their designs work well in Outlook.
Ink provides initial templates that you can work with to design your emails just as you want. The interface has a responsive design that's very easy to use, and you won't even have to with HTML coding, as Ink will automatically generate the code for you.
4. Infogram
Infographics have become an important part of every marketer's content creation and distribution process, making information visual and more appealing to masses. But since designing infographics requires a lot of hard work, it's always a good idea to have a design tool to help you – and Infogram is exactly what you need. Infogram is essentially a data visualization product that enables you to turn your data into charts, interactive presentations, but most importantly – into good-looking infographics.
You can sign up for a free account that comes with tons of features, but paid accounts will provide access to even more functionality. You get the option to brand your infographics, charts and presentations by placing your own logo on them, so you can better define your brand and increase awareness.
5. Pixlr
Adobe Photoshop has long been the designers' handiest graphic design software – and rightly so. However, not every professional may afford paying a monthly license fee to get access to the software – and here is where Pixlr comes in so handy. Pixlr sports an interface that's largely similar to Photoshop, implementing a number of features that make it impressively advanced for a free online tool. You can easily open PSD files and get access to all layers, so you won't have to compromise on features.
Although you cannot load your own actions and brushes, you have access to the same friendly and intuitive layer concept that makes Photoshop so easy to handle. Pixlr is also great for clients with basic image editing needs, such as cropping and resizing images, and you can choose whether to download it to your PC/laptop, or use it online.
6. Typegenius
A lot of web designers struggle to find the right font for their projects. Typegenius gives them the great opportunity to find the best font combo for any project, so they can cut back on time needed to look and manually review them. You can select a starter font, and Typegenius will then show you the fonts that pair well with your selection. You even get a visual example of how the fonts look together, so you can get an idea of whether they make a good combo or not.
Although Typegenius doesn't have very numerous fonts to choose from at this time, they are continually updating their database with new fonts, so it will certainly become a popular choice for all web designers.
7. Material-UI
Material-UI allows web designers to familiarize with Google's Material Design visual language, providing specifications on animations, layout, style, components, and more. You get several projects to look at, and you also get instructions on how to accomplish each in order to start integrating Material Design in your own projects to make them look better.
Final Word
Whether you're a professional web designer looking to expand on your current skills, or an absolute starter who needs help implementing specific designs, the above-mentioned web design tools will certainly come in handy. Make sure to speak to your SEO Sydney agency about if you're planning to use any of these tools so they can deliver a customized service that best fit your needs.
While most of these tools are for free, you may want to consider purchasing the paid version if you're serious about your intentions and want to get full access to invaluable features that could help you. Once the final product is finished, you can proceed to hiring an SEO agency to carefully optimize your website and help it rank higher.