VPNs are becoming more and more relevant in our globalizing world.  With extended travel and global communication becoming not only an option, but also a necessity for so many people, protecting information and bypassing security threats on the World Wide Web is more important than ever.  In this article, we'll explore the best VPN options for Google Chrome, both free and subscription-based. Using VPN's you can access any blocked websites anywhere.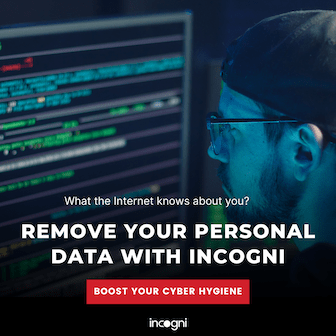 Here are 5 of the Best VPN for Google Chrome Browser to make your browsing private
You have to just download them from Chrome store to use them. Try Geek Dashboard Chrome Extension too.
Hola! Better Internet Engine
The Hola! Better Internet Engine is an extension to Google Chrome.  That means it's free!  Hola! is best for changing the location of your browsing, especially if you want to view internet materials that are blocked in whatever region you find yourself if.  Hola! operates by making your computer appear as if it is in another country, and you can choose exactly which country you'd like to appear in!
Also Read: Useful Google Chrome Download Manager Extensions
After downloading Hola!, a little icon appears in the top of your Chrome browsing window. To activate the VPN features, all you have to do is go to the site you wish to view and click on the Hola! icon.  From there, you'll be able to continue browsing as if you're in a different country, and you'll be able to enjoy any content that was previously limited by your region.
Buffered
Buffered costs an even $10 per month, but many have considered it well worth the cost.  Buffered was created specifically for streaming media content, so it has one the fastest speeds in terms of VPNs.  Its design is also super user-friendly, and their customer service is ranked among the top of the list.
Also Read: Working VPN Service for your PC and Laptop
Buffered has servers set up all over the world in 15 different countries.  And since Buffered is based in Hungary, the company is protected from the eyes of nosey governments and doesn't answer to big businesses who might exploit the trust and security of their customers.
Browsec
Browsec is a free VPN that specializes in encrypting your information and internet traffic so that no one will be able to see what websites you've been visiting.  It can also change your location so that sites that are blocked by region can now be accessed anywhere in the world.  Browsec is really useful for overriding pesky internet restrictions in your workplace or anywhere that region-based blocks are in effect.  It can also be used to access commercial entertainment sites, such as Netflix or Spotify, from anywhere in the world.
Like Hola!, Browsec lives in a little icon at the top of your browsing window.  Just click on the icon and activate the VPN to ensure that all of your browsing remains private and untraceable.  Browsec works much faster than most of its comparable counterparts, which ensures uninterrupted and untraceable browsing, wherever you happen to be in the world!
DotVPN
DotVPN is another free VPN that not only allows access to blocked websites, but also allows you to surf the internet totally anonymously.  Its ability to conceal your location is so effective that it offers a virtual change of location that is currently undiscernible by other computers.  DotVPN connects to any high speed connection, and it does so without dropping the internet connection at all.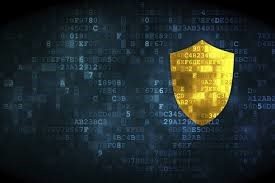 Also Read: How to improve Internet Speed for faster browsing.
With DotVPN, you can also access public Wi-Fi and other public networks and still browse anonymously.  So, even if you are linked in to a public connection, you can rest assured that all of your data and history remains perfectly untraceable and unknown, even to others who have access to that very same public network.
Express VPN
Express VPN is a VPN that works by encrypting all of your internet traffic.  It can accommodate up to three simultaneous connections, which is great for people who use Chrome on multiple devices, or for families or households that are all connected to the same VPN.  Express VPN is super dedicated to securing the privacy of its users, so it uses the best encryption methods and keeps absolutely no logs of user history or data.   There's also a handy emergency internet "kill switch," which will automatically close you out of apps or websites if you're disconnected, further protecting your information and counts.
Express VPN is not a free service, but it's pretty close; it only costs $6.95 per month, plus you can try it out with a 30-day free trial.  There are even referral incentives for those who like it so much that they tell their friends! It has quick, friendly customer support that consistently ranked superb. It is considered super user friendly, and Express VPN even has its own Android and iOS apps for really easy and expedited protected browsing on all of your mobile devices!  Plus, Express VPN has servers in almost 80 countries, and that list is continually growing.  Express VPN is good for keeping your online presence completely anonymously.
This guest post was contributed by Cassie, a technology enthusiast whose main area of interest is internet security. Cassie recommends Secure Thoughts, as of the best possible online sources for information regarding internet security.
Let us know if you are using any better VPN extensions in your Google chrome browser.