Smartphone companies are constantly looking forward to knocking the socks of their competitors especially as tons of Chinese brands rose to the popularity due to their different marketing campaigns and higher specs-to-price ratio.
If you are a regular tech news reader, you might have already read some leaks on Samsung's Note 8 and Apple's iPhone 8. The initial leaks show them to pack an on-screen fingerprint scanner. But which one would release first? Although we don't have a certain answer to the question, both the OEMs may not be the pioneers to adopt the technology into their smartphones.
Vivo to be the First Smartphone Manufacturer to Come up with an On-Screen Keyboard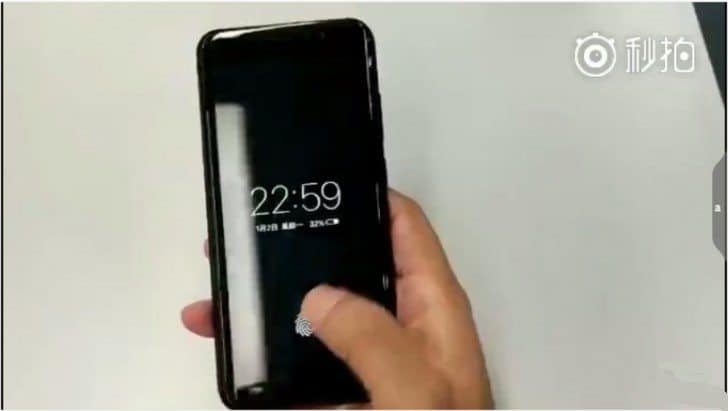 Indian smartphone market underwent a change in the last few years as the internet became easy to access and the e-commerce turned out ordinary. Almost every smartphone company solely aimed (still doing) the online buyers rather than the offline people. Some companies even showed the guts to launch smartphones exclusive on selected e-commerce networks and they didn't need to regret their decision as well.
Still, there was a significant percent of the smartphone buyers in the offline world remains to be touched by the marketing. It was Oppo and Vivo, who reached out to the offline buyers and spent tons in branding. The astonishing popularity these brands got today embarks their precise calculation to capture the market.
Now, Vivo has grabbed the limelight by integrating a feature to their smartphone that even Samsung failed at implementing. Yeah, Samsung tried to embed the fingerprint scanner into the display of Galaxy S8 and failed miserably due to the lack of sufficient technology. The speculations say iPhone 8 will have a flawless on-screen fingerprint reader.
The latest leak points to the possibility of Vivo, coming up with the technology before anyone. An industry analyst has posted the video of a working prototype on the Chinese social media site, Weibo. The smartphone resembles Vivo X9 Plus and the video clearly depicts the way the device gets unlocked after placing the finger at the marked spot on the screen.
Vivo isn't the only Chinese company that went behind making an on-screen fingerprint scanner feasible. Both Huawei and Xiaomi started working to integrate an invisible scanner to the smartphone screen.
We are not sure when Vivo launches the new smartphone with the innovative technology. Most probably, they will outclass every other OEM to bring it at first.