Since the beginning of the year, the Chinese company Vivo has been coming up with rather innovative designs and engineering. The company launched the Nex Series with the sliding selfie camera, there first of the lot. Since then various speculations had been on about them working on their next flagship phone.
Vivo has thus finally started teasing the next generation of smartphones, following the rumors. The Chinese phone company has posted teasers on YouTube featuring the new Vivo Nex 2, named according to the speculation. The videos show the smartphone comes with displays on both the front and rear of the handset, triple rear camera and Lunar ring.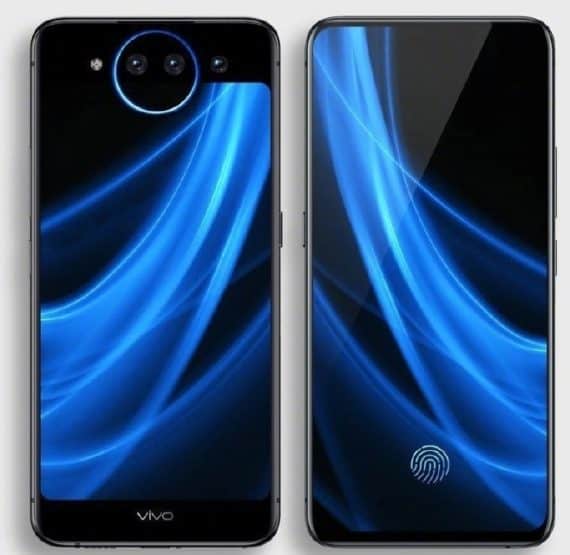 Camera and Dual Display Feature
The registrations are open for the upcoming Nex phone over their official website and would be up for grabs soon. The company's website has basically launched three separate teasers on its website. The first video shows the new engineered dual displays, with screens on both the front and back of the smartphone. The second one shows the triple rear camera that would provide incredible images captured from the smartphone.
As per the speculations, the phone is going to sport a 3D TOP arrangement that would facilitate 3D object scanning. And thirdly the newly introduced Lunar ring specially designed to enhance night photography. The smartphone would be most likely to have the highest quality screen-to-body ration as per the rendered leaks.
Possible date of the Launch of Vivo Nex 2
The latest leaks suggest that the phone would be supporting the first ever 10GB of RAM and 128GB of storage. As per the press release from the Chinese Microblogging website Weibo, the smartphone is all set to launch by the December 11th at an event in the Shanghai U+ Fashion Art Center.
The leaks also suggest that smartphone might be named as " Vivo Nex Dual Screen" rather than Vivo Nex 2. But there isn't any confirmation on the name yet.
Speculations on the features
According to the leaked images by Ben Geskin's twitter handle, the smartphone has a bezel-less display with no notch and an in-display fingerprint sensor. The dual displays look eye-catching and the triple camera sits on the top edge with Vivo logo just beneath it.
The smartphone renders similar features as those of Nubia X which also supports dual screen that had been launched earlier in October. All of these are rather speculations and renders leaks with more features to be revealed soon at the launch this month.