The Chinese phone maker "Vivo" is set to showcase its third-generation Vivo Apex at MWC 2020. The Mobile World Congress (MWC) will starts from February 23 and 24 in Barcelona, Spain. The company is promoting its concept smartphone with the tag line "Empower the Next", as per an invite sent to the press.
The invite was shared by Tech Sina, the invitation letter shows that the theme of this conference is going to be "Smart Future".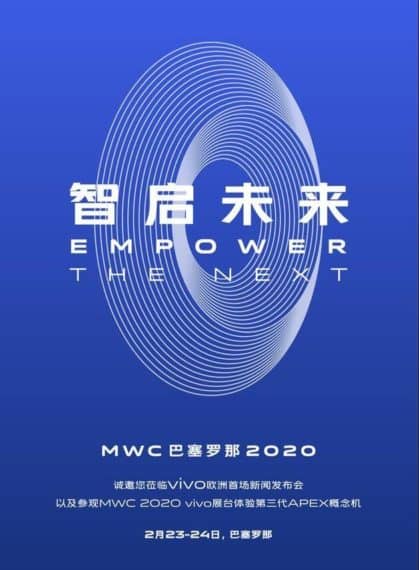 The interesting thing about this invite is a three-dimensional shape constructed by layers of circles. These circles may be targeting towards camera? We are not sure about that but, the third generation Vivo Apex could have a circular camera module housing a quad camera. Just like the Huawei Mate 30 Pro?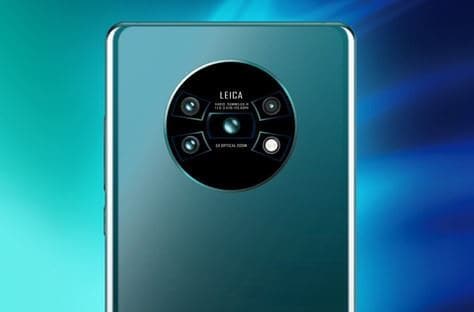 Why a Quad camera, not Penta?
Well, this question is obvious because Vivo has been a camera-centric company and Quad cameras are also common nowadays even in the budget phones. The latest example is the Realme 5i that houses a quad-camera at the back.
So, why a quad-camera?
There could be two reasons first if the camera module is circular as shown in the invite it would be difficult to fit Penta camera in the module. Second, the Apex lineup is not known for its cameras, the lineup is known for innovation that is clear from its theme "Smart future".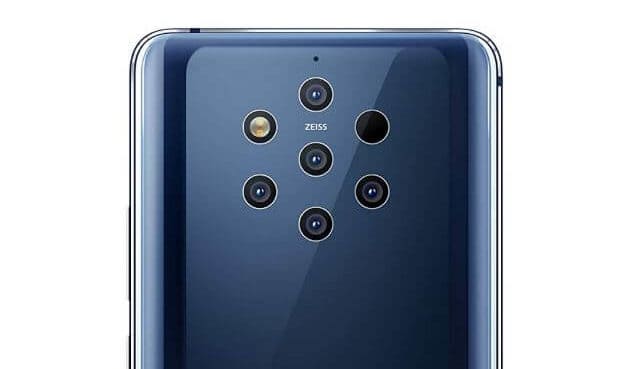 Vivo Apex 2020 Design
Here comes the most interesting part of the device "the design". Unlike the last years, Vivo Apex the phone could come with zero physical buttons. The phone could launch with the same pressure-sensitive power and volume buttons. A magnetic port to charge the device and for data transfer.
This year's Apex could sport a curved display that was missing in last year's device. And while talking about the display don't forget it may support the trendier high refresh rate.
The screen will use "body sound casting" technology that will help the display to be used as a speaker and the earpiece for calls. The front camera of the device could be under the display.
Vivo Apex 2020 Specs
The specs of the device are still unclear but, the device is set to launch with 12GB of RAM and 512GB of internal storage. Also, the smartphone could support "full-display fingerprint scanning" technology.
For now, we have limited information about the device but the Apex brings innovative technology. It would be interesting to see what Vivo has done interesting this time.