What we think about
MP3 Grabber
I have tested and used many such online tools and i felt MP3 Grabber is best among all. This MP3 grabber is easy to use and even a newbie can do his work easily without any difficulty
There might be some people who always listen to MP3 songs instead of watching videos on their mobiles. Even they're some who always tries to listen to only Music even in videos. I have seen some people who play Full HD videos and pushes the mobiles into their pockets, Then I realized that they need only music but not Video and they don't even have a clue about Video to MP3 Converter Online Free. Using such tools we can convert a video into MP3 files. There're many online tools available to convert Video to MP3 files. Among them, MP3Grabber.net is the awesome site with user-friendly navigation.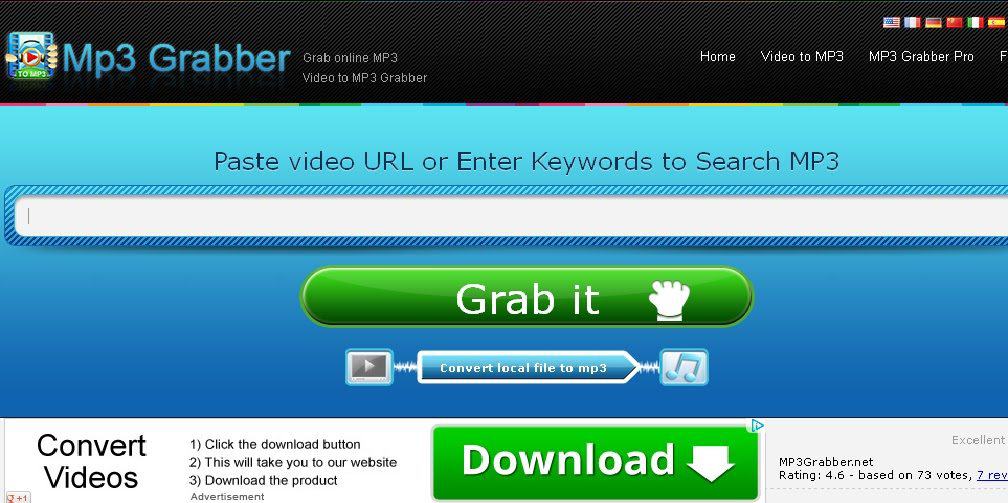 I won't say you can do it only via online tools, you can even do this same process from your desktops too but you need some third party already installed on your machine. But i won't recommend downloading such software's and installing them on your PC's as you need them for some particular instant of time. So, always prefer online tools for converting Videos into MP3 formats.
I have tested and used many such online tools and I felt MP3 Grabber is best among all. This MP3 grabber is easy to use and even a newbie can do his work easily without any difficulty
Main Features on MP3 Grabber.net
Free of cost:
There might be no one who looks to spend$ for converting videos into MP3 files. Keeping this kind of people in mind, they developed MP3 grabber and helping us to convert Video to MP3 online free of cost.
Choosing your desired Output settings
According to your situation and position, you can select your own output format. You can get audio output in MP3, WMA, AAC, FLAC formats etc.
Search your required file with Keywords
What? no exact idea about the song/video you require? Just got few details about the song? No problem this is enough. You can search the song with just Song name or Artist name etc. It can search the songs on the web using your keywords.
Make use of YouTube
Found a video on YouTube and you need it in MP3 format? Then you're on right place. Yeah! MP3 Grabber can convert YouTube Videos into MP3 format. All you need is to provide the URL of the video. That's it. If you frequently convert YouTube Videos, then you can use some extensions for your browser to make your work easier.
Use videos from Local Disk
Got some party videos and need to convert them into MP3 format? Then you can use this tool to finish your job for free.
How to use MP3Grabber.net?
Method 1:
If you're looking to convert online videos, you can simply copy the URL of the video and paste in the MP3grabber and click GRAB IT. Currently, MP3 grabber is accepting YouTube, DailyMotion, My Space and lots more.
Method 2:
If you don't have any clue about Songs destination and where it is from and know only details like Song title or Artist etc, it is enough if your luck helps you. Just input your keywords on MP3Grabber and it will take care of further work. It will search entire web and locates your desired video and converts it into MP3 File.
What we think about
MP3 Grabber