Here are 15 jaw-dropping interesting websites around the world. With amazing and useful websites, you'll never get bored by this. This brings loads of fun and frolicking' things all around the world. So, what're you waiting for? Just scroll down to know about the best useful and interesting websites to visit if you are bored. Have a look at them and keep entertaining yourself.
15 of the best interesting websites on the internet today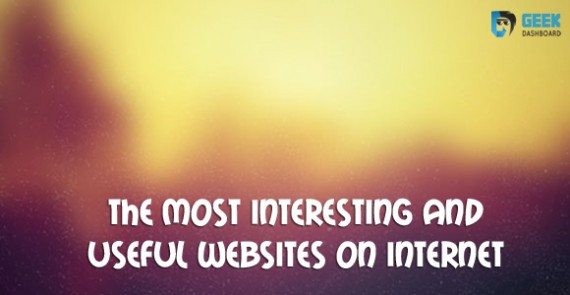 It took us many hours to compile this interesting list. Here are the top 15 useful and interesting websites for timepass
1. BioDigital Human
How tough is biology? With loads of nerves and muscles, it gets tougher and more difficult to understand this mess. But don't worry, because this wonderful app will guide you through all the mess including all the organs, muscles, nerves, etc. that too in 3-D. This app is available for Android, iPhone, and also as a web app. Awesome! Isn't it?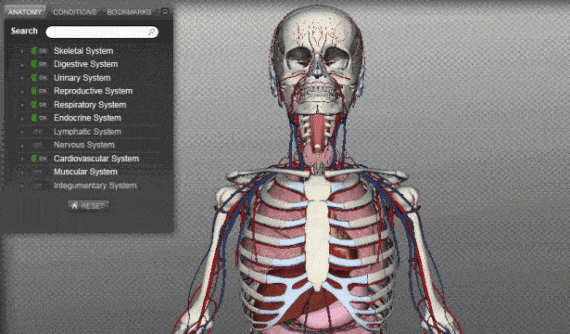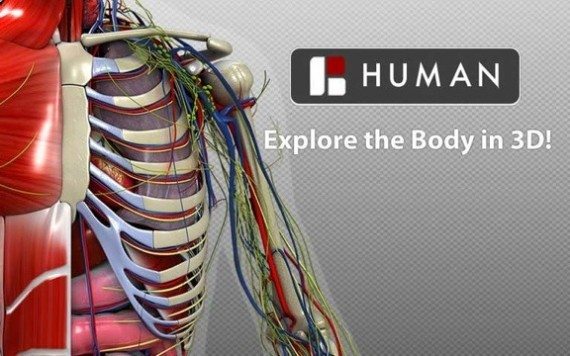 2. First Tweet
So, you wanted to know who tweeted an interesting story or who started the chain of some tweets. You're lucky, there's an app to do this all. Just click on the link and you're good to go. If you want an exact word or phrase include that in double quotes.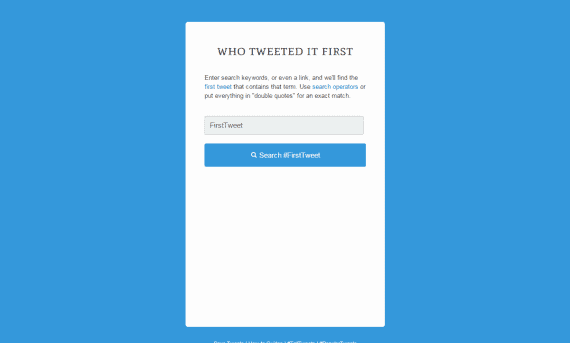 3. Project Naptha
You, all geeks know about OCR (Optical character recognition), a technology that helps you grab text from images. But there's a new Chrome extension in town, that helps you grab text from an image, translate the text, and much more. Don't believe it? But it's possible with Project Naptha Google Chrome extension. Unfortunately, it's only available for Chrome but will soon be rolling out for many other browsers. You can also translate the words scanned in the image into several other languages. So take a spin and try this lovely extension.
4. Unsplash
Want awesome and high-resolution quality posts for your next project or blog post? But can't find the perfect image on other websites like Google Images or fed up with the copyright issues related to the image. Here you are! Unsplash provides free images on various topics including people, everyday life, technology, etc., and that too free of any copyright or any issues. You even don't need to add a link back to the site. Your mouth photo-licking? Isn't it?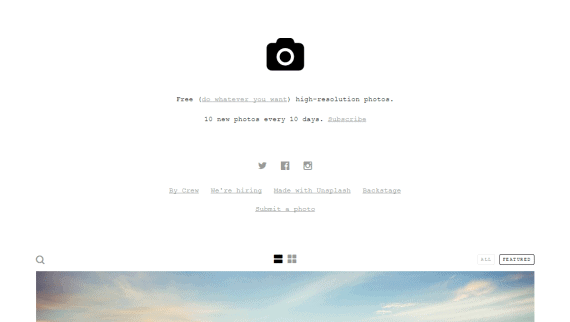 5. Embed Instagram
Want to show off your Instagram photos on your blog? But don't know how to do so. Don't worry, you can embed Instagram photos by using the project by ctrlq.com. Just you need to do is go to the website and paste your Instagram URL. Voila! All your awesome clicks are known in an embed code.
Also Read: How to use and Install Instagram on a PC
6. MakeUseOf Answers
Is a code troubling you away or something wrong with your system or application or some kinda problem related to computers? You just need to go to MakeUseOf answers and submit your question there and you'll get your answers in a couple of hours. The Q&A forum covers all the questions related to computers and the Internet.  You can also help some other fellow users who are facing problems by writing answers to their questions. So next time problems tease you, MakeUseOf Answers is right away.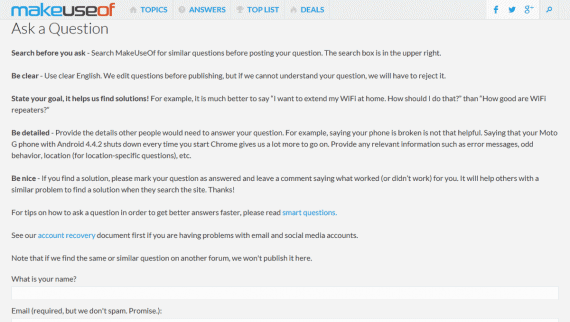 7. Wayback Machine
Wayback Machine helps to access cached websites to know how they look in the past. It is an Internet archive and there are plenty of alternatives to Wayback Machine too.
8. 2048 Online
You know how addictive the 2048 game is. Here is the online version 2o48 game. Also have a look at this video, how I made the maximum possible score in this game.

9. VoidAdd – Funny Childhood Games
This is a simple project developed and maintained by me. This cool website will recall some of your childhood games and you can even play them online on your computer or mobile.
10. Strong Password Generator
You must treat your password as your toothbrush, you should not share it with everyone and you should replace it often. Strong Password generator helps you to generate a very strong password that is damn difficult to guess.
11. HackerTyper
This website helps show off. You can troll people around you and they might feel you are a geek and typing something really interesting. It makes you a Hollywood hacker. Can't understand? check this site.
12. FallingFalling
Caution: More falling colors ahead. I suggest you visit this site and experience the new illusion with music. Trust me, your eyes need some rest after this.
13. All About Rajini
I guess, there is no special need to introduce the Thalaiva Rajinikanth, If you are one among the rare species of human being, he is a popular South Indian actor. This website only runs without the internet, Sounds strange right? That is the power of Rajini sir. Can't believe me? visit allaboutrajni.com
14. Stat Counter
You want to get all analytical data about all the visitors and ad clicks on your website. You can get all the information including the location stats of all the users. All the main features are included below:
Log-Size
Invisible Counter Option
Configurable Counter
Configurable Summary Stats
Magnify User
Drill Down
Popular Pages
Entry Pages
Exit Pages
Came From
Keyword Analysis
Recent Keyword Activity
Search Engine Wars
Visitor Paths
Visit Length
Returning Visits
Recent Pageload Activity
Recent Visitor Activity
Country/State/City Stats
Recent Visitor Google Map
ISP Stats
Browser Stats
O.S. Stats
Resolution Stats
JavaScript Stats
Email Reports
Multiple Site Management
User Access Management
Public Stats
Blocking Cookie
HTTPS Tracking [Upgraded Members Only]
Custom Branding Logo [Upgraded Members Only]
15. The Nicest Place on the Internet
Feeling depressed and looking for some hugs from like-minded people? Then visit this site and you will feel very refreshed and happy. Trust me!
Hope you enjoyed our list of the most interesting websites on the internet. Let us know if you still know any other sites to entertain us.