Now the smartphone is one of the major parts in everyone's day to day life. Almost all smartphones have many security features like Pattern Lock, PIN, Fingerprint, Password and many other security methods.
We need to secure our valuable and personal data including images, videos, social accounts, and passwords, etc. That's why everyone using above security methods.
But if you forgot the password of your smartphone then you are unable to access your data. Then you need to unlock your smartphone, and standard solution for this is to root the smartphone.
Many Android service providers are suggesting this method to each and everyone. You must face one drawback when you root your smartphone. Why because when you root the smartphone, you lose all the data on your smartphone.
And this may lead to problems for warranty or guarantee of your device. Don't worry now, because we have a solution for this problem. Just use Android Screen Lock Removal tool which is Dr.Fone toolkit developed by Wondershare.
Why dr.fone toolkit – Android Lock Screen Removal?
By using Wondershare Dr.Fone Toolkit, you can easily unlock your Android screen lock. And this Android Screen Removal tool also has other powerful features.
You can easily use this tool and remove your android device screen lock, password, PIN and fingerprint.
How to use dr.fone toolkit – Android Lock Screen Removal
First, install Dr.Fone Toolkit on your PC or Laptop and follow below four simple steps to use this tool. So you can quickly remove your Android screen lock within few minutes without any data loss.
Download Dr.Fone Android Lock Screen Removal
Step 1 – Launch and Choose Lock Screen Removal
The first thing you need to do is launch the Dr.fone toolkit on your computer and select lock screen removal option as shown below.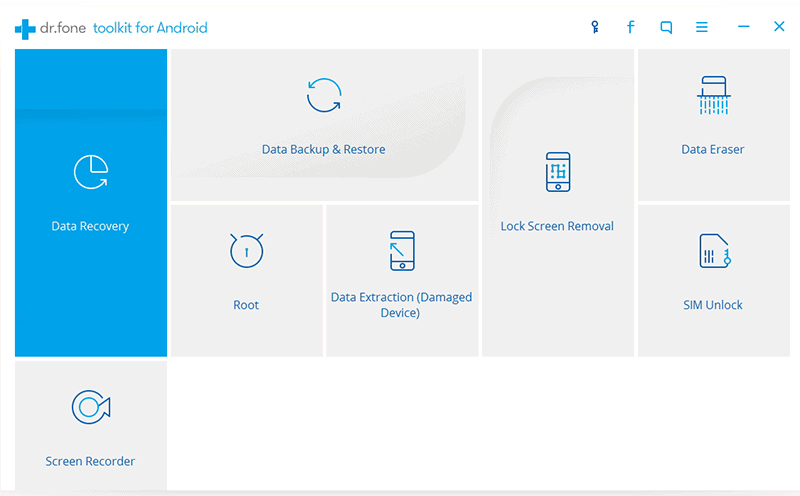 By using this option, you not only remove screen lock but also remove Pattern, PIN, Fingerprint and password if you forgot. Then connect your Android Device and click on start button to begin the program.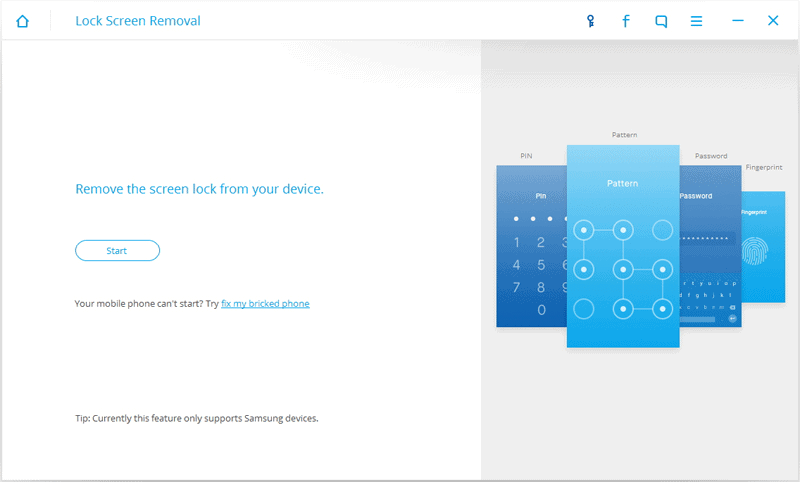 Step 2 – Enter Into the Download Mode On Your Android Device
You need to follow the below instructions now to get into the Download Mode.
Power off your Android Device
Press and hold the Volume Button + Home Down + Power Button simultaneously.
Press Volume up button to enter into the Download Mode.

Step 3 – Download the Recovery Package
Your smartphone will automatically start the recovery package when you enter into the download mode. Wait till the process completes fully.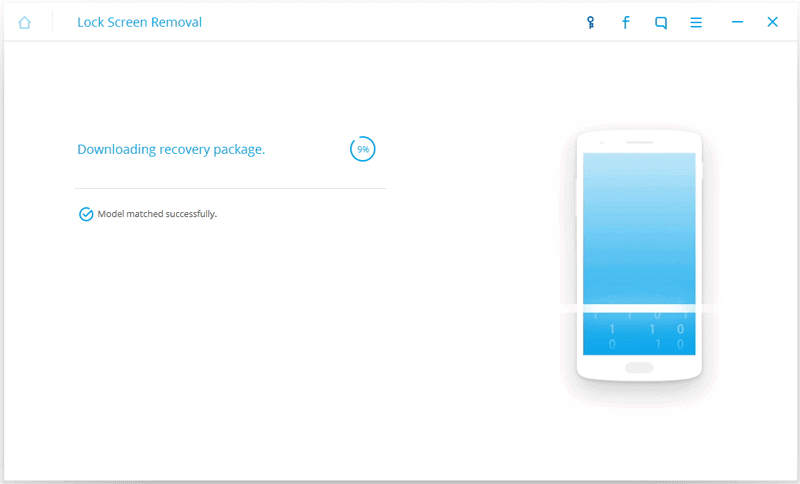 Step 4 – Remove Android Screen Lock Without Losing Your Data
After Downloading Recovery Package fully, it will start to remove the Android Screen Lock. Don't worry in this process there is no loss of your valuable data. You can access your smartphone without entering any password, once the process finished.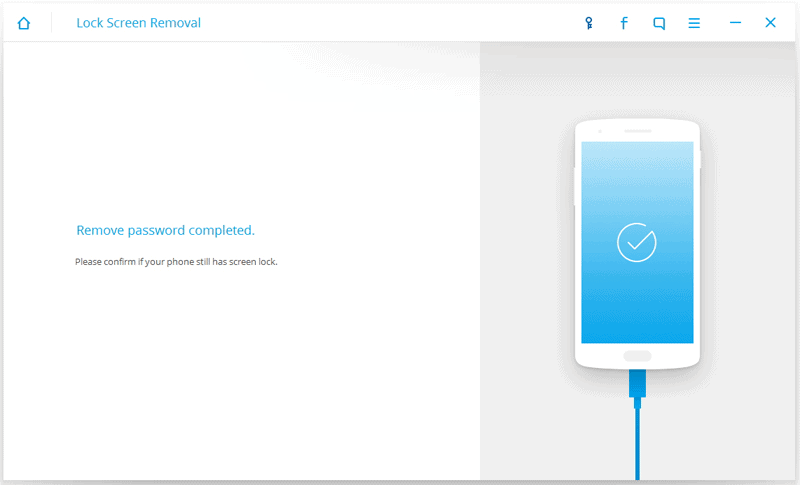 Now you can easily use this tool after following above steps. Dr.fone toolkit is one of the best tools to unlock screen lock without any data loss.
Pros:
You can easily use this tool without having any technical knowledge.
It includes many other useful features like data recovery, backup, etc.
Dr.Fone Tool Kit is compatible with latest Operating System Windows 10.
This tool can remove Pattern Passcode, PIN, password and fingerprint.
Cons:
This tool is not suitable for other all smartphones.
Currently, it supports only LG and Samsung Smartphones (Check the list of supported devices here)
Conclusion:
We hope that you liked this Dr.fone Android Screen Removal Tool guide well. This is one best tool to remove smartphone screen lock without any data loss.