Android is one of the best and the most selling mobile operating systems out there. The fact that it is one of the very few open source mobile operating system out there, makes it really popular among Smartphone OEM's. One of the best selling feature of the Android platform is indeed its simple and its highly customizable user interface that includes a home screen, an app drawer, a notification drawer and much more.
However, with this high level of customization that Android offers, newly adopted users from iOS or Windows Phone might find Android quite confusing. And there are many issues that these migrated users might come across. Problems that we normal Android users feel silly. And the hard part is that, for many of these simple problems you might not find a perfect answer online.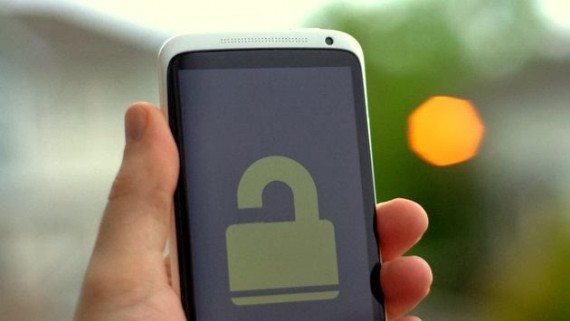 One of the issues that most Android users face is that they are unable to unlock Android phone  pattern lock easily. Well, if you are facing a similar problem with your Android Smartphone, then we are here with a fix for you all and we have written down a detailed guide on how to unlock Android phone lock, so that everyone can make use of it.
How To Unlock Android Phone Pattern Lock or Password Lock Easily
Below is the detailed guide that will let you through the processes required to unlock Android phone pattern lock
To begin with the procedure to unlock Android phone pattern lock or password lock easily, first of all Power OFF your Android Smartphone.
Then, press the Volume Up button, and then press the Volume Down button.
Now press and hold on the Volume Up button and then push the Power button.

Once you follow this procedure, your phone will boot into the Secret Terminal Interface Mode.
From here, you can use your Volume Up and Down buttons for navigation and the Home button for "OK".
From here, choose the "Delete All User Data" option.
Click on the option and wait for a minute or two.
Now your Android Smartphone will restart.
The restart process might take a few more minutes as your Android Smartphone is now following the procedures required to perform a hard reset and hence remove all user stored settings and data. And once the reboot process completes, you will be directly led into the Android home screen surpassing your Android phone pattern or password lock. And hence you have successfully completed the task to unlock Android phone pattern lock or password lock easily.
Finally, that was an easy and well detailed tutorial on how to unlock Android Phone pattern lock or password lock. I really hope you found this tutorial helpful. This is a very easy tutorial and you must not have had any issues, executing the procedures listed here. But still, in case you came across any issues or difficulties in executing the procedures above, then please do leave your problems as comments so that we can help you out.