Twitter has rolled out a new update for the social media platform that brought in quite a few visual changes. The changes on the social media platform include a design revamp; that clears the clutter for simpler usage. Also, a new font called Chirp was implemented on the entire platform. Many users have tweeted about the new font and design changes with positive responses.
But the confusing comment threads are still there!
Twitter New Font and Design Change Updates
The new font Chirp implemented on the Twitter platform is a mix of American Gothic and European Grotesque styles. The company has announced the arrival of the new update comprising of new design and font from its Twitter Design account. The interface of the platform now focuses more on the media and makes a good spacing between the words for easier reading of the text.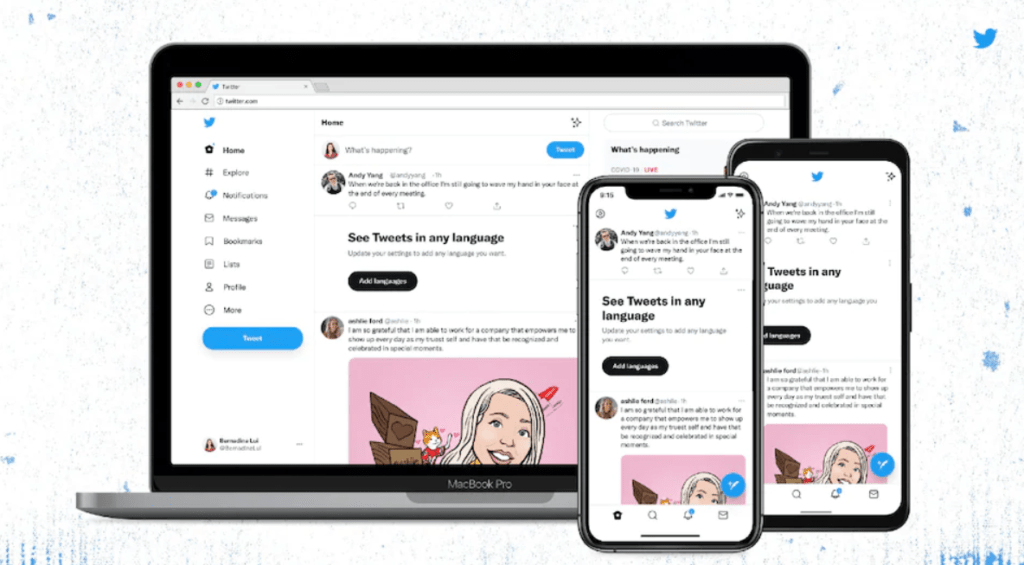 The update is rolling out to Web, Android, and iOS platforms as announced by Twitter's Design team from their account. The users have witnessed new colors on the interface that includes higher contrast and less blue. The color changes are made to bring more focus to photos and videos posted on the platform. Additionally, the company has brought in new buttons with high contrast for the first time.
The buttons now turn black when an action has taken place which makes it easy to acknowledge the changes user made. This way the users have a clutter-free experience and can take action quickly with the help of high contrast colors. These changes will make a huge difference in distinguishing the media and text on the platform; along with the new font for a unique approach for the users.
Notice anything different?

Today, we released a few changes to the way Twitter looks on the web and on your phone. While it might feel weird at first, these updates make us more accessible, unique, and focused on you and what you're talking about.

Let's take a deeper look. ? pic.twitter.com/vCUomsgCNA

— Twitter Design (@TwitterDesign) August 11, 2021
Apart from these, Twitter has even lessened the grey background areas along with unwanted divider lines on the platform. Previously, the platform has used the SF Pro, Roboto, and Helvetica Neue fonts which are quite popular on the internet. Also, Chirp is Twitter's first-ever proprietary font that lets users have a clear and subtle view of the text while reading the tweets.