Twitter has introduced a new feature, where users can select who can respond to their tweets. The feature was in the testing stage since May 20, 2020, and now, after three months of testing the feature is rolled out for everyone Globally. Now you can decide who can reply to your tweet.
The feature lets users select the users who can reply to the tweet before making it public. However, after posting the tweet, users will not be able to change the reply privacy. Users can use it via a small global icon at the bottom of their tweets.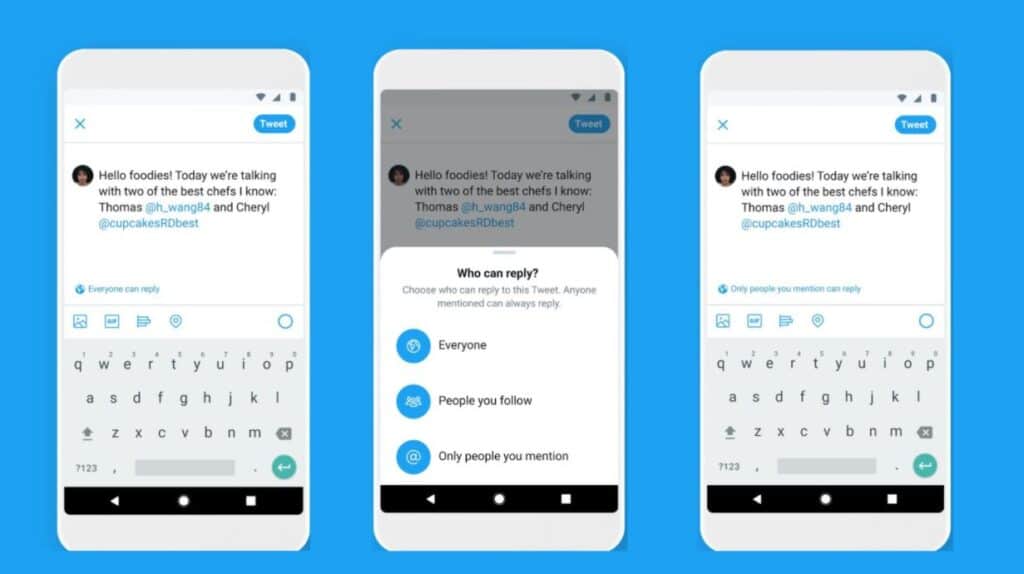 It has three following options to select.
Everyone
People you follow
Only people you mentioned.
The standard Twitter and the default setting is "Everyone" and users can change it. Also, the mentioned person can always reply to the tweet. Moreover, the feature is available for all Android and iOS users, as well as for the Web version.
Tweets with reply restrictions will be labeled and the reply icon will be removed for those who can't reply (do not have access to response). However, users who can't reply to the tweet will still be able to view, Retweet, Retweet with Comment, share, and like these Tweets.
The feature is pretty useful for the users who want to one on one conversation with anyone, does not want unknown users to reply to their tweet or for those who don't want people to respond on their tweets.
Also, Twitter is trying out a new label to make it more obvious when these conversation settings are used.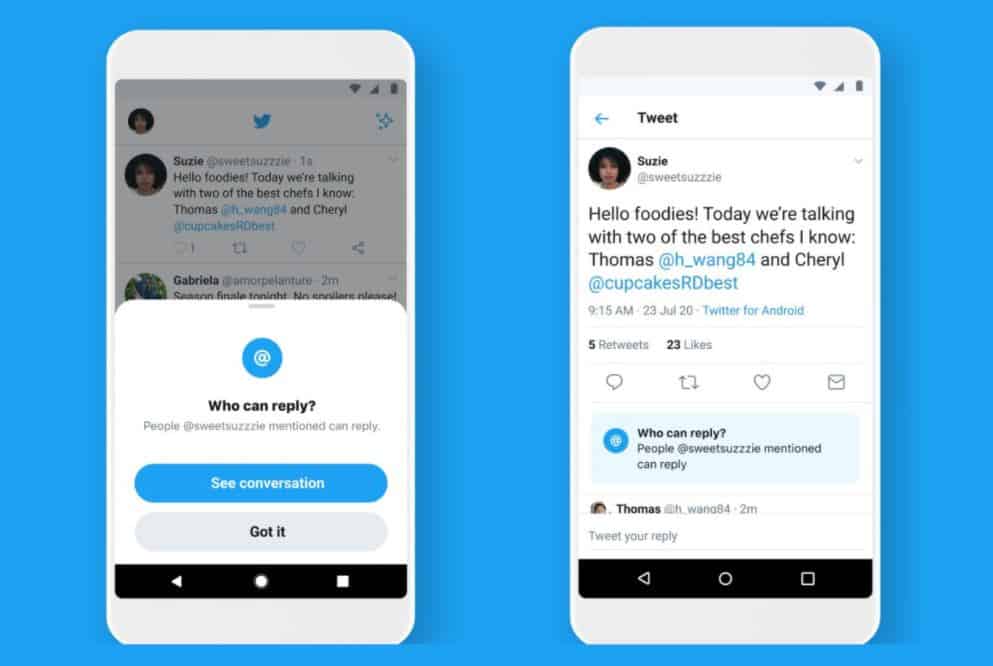 Twitter's director of product management, Suzanne Xie, wrote in a blog post that the new settings will help users to feel safer, have more meaningful conversations, and yet see different points of view.
Xie elaborated on the feedback received from users; saying, with new settings, people felt more protected from spam and abuse. Among other positive feedback, Xie said that problematic repliers weren't finding other ways to comment and that no uptick in unwanted Direct Messages was noted. Sixty percent of people who used this feature during the test didn't use Mute or Block.
Additionally, the company said it'll continuously update these settings based on users' feedback. And next month, it is planning to add an option to invite more people to the conversation after it starts, clear notifications for when you're invited to join a conversation using these settings, and more ways to see the entire discussion.