Once there was a time when meeting friends could have been a tedious task because of the absence of portable communication systems. You would have to be waiting at a place for your friends with no clue whatsoever about where they are and when they will arrive. But with the advent of mobile phones, tracking your friends have become easy. You just need to call them up or drop them a text as to where they are and when they will be arriving.
Thankfully, Google has come up with a feature which allows you to track your friends with the help of Google Maps so that you can now know exactly where they are and the approximate time that they will take to reach you. You can now simply check if your friend is stuck in traffic, which is why they are being delayed.
Now, the question is how will you use this uber-cool feature that will help you to track friends using Google Maps on real-time? This can be done easily with the help of tutorial we are going to share with you.
This tutorial will help you to track friends in real-time with Google Maps.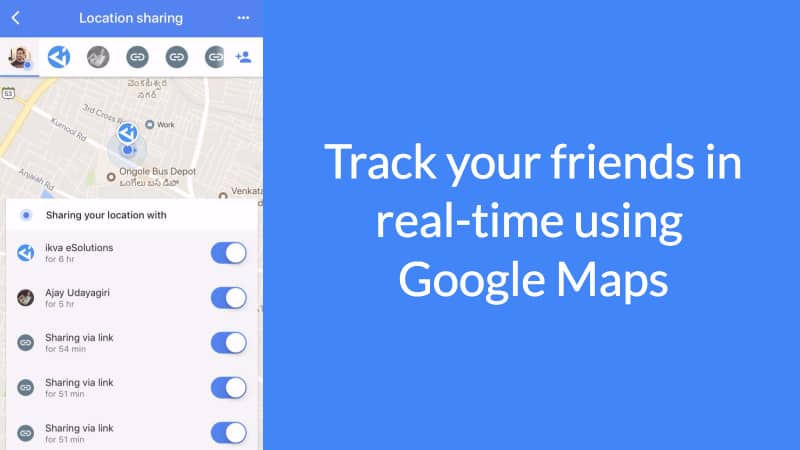 1. Launch Google Maps on your iOS or Android phone. Go to the sidebar present on the top of the left side of your Google Maps by clicking three horizontal lines on the search bar.
2. Once you have clicked that option, you will be presented with a number of options. Select the option that states Location Sharing and click on it.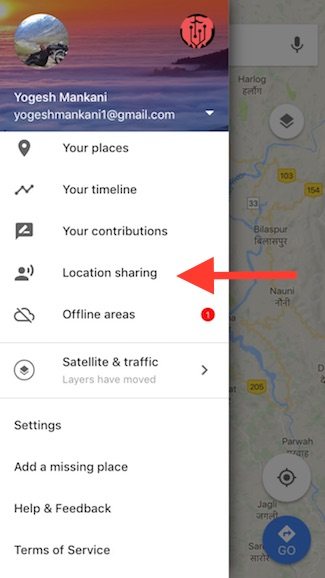 3. Once you are done with it, you will see Get Started button on the bottom of the Google Maps app. Once you click, it will provide you with a number of options as to how long you want to keep the sharing option on, whom you want to share it with and the method you want to choose to share your location.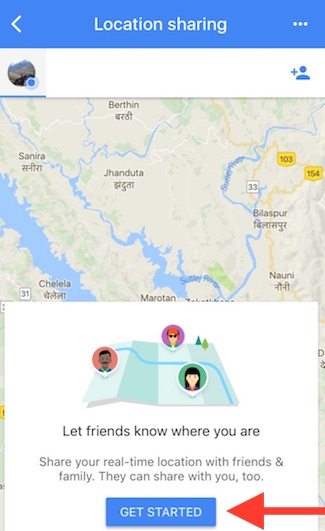 4. You can either keep the sharing option on for a specified time period after which it will automatically turn off or you may choose to keep the sharing open until you turn it off manually.
5. Next, you need to select the people with whom you will be sharing your location. This will allow them to check your location directly on Google Maps. There are also a number of options that will allow you to send them your location which can be done via normal messaging apps or any other messaging apps that are present on your phone. You need to click on Select People, where you can see your contacts.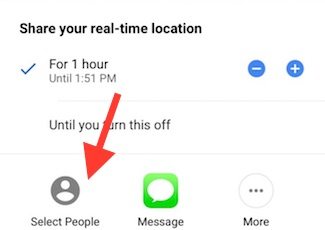 You can choose any number of friends with whom you want to share your location.
6. Once you are done with selecting people, click on Share button on the right-hand bottom side of the app and it will send messages with a click to track your real-time location to those people through messaging app.
You can also select the Message button which will take you to messaging app where a link will be already generated and you have to choose the person's name with whom you want to share your location. This link will automatically expire after 1 hour.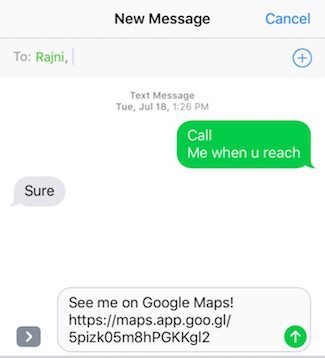 7. In case you are selecting to show your location to a person for an indefinite period of time, then you have to do so via Google Maps only and you can do it with one of your Google Contacts only. This will allow them to check your location at any point of time and with it, you can also share your trips so that they can be aware of your arrival time or where you are at a particular time period.
Thus, Google Maps has helped in getting your friends and family, even closer than you thought they were. One of the best advantages of this feature is the fact that you will always know whether your friends are safe and are just delayed because of traffic or any other normal problem in the way of commute.
However, you have to share the above method once with your friends if you need to track them on their trips. So, what are you waiting for, share this article with your friends and relatives to track them real-time using Google Maps.