It is quite difficult to select a best 10 inch android tablet as there are tons of tabs available in the market. Tablets may replace laptops the in coming days. Maybe; not completely but surely partially. Nowadays most of the people, geeks, job seekers, students are using tablets instead of desktops and laptops. Mainly they're interested at these tablets as it works smoothly and lightning fast when compared to desktops and laptops. Although tablets won't help you to complete all tasks but it will surely helps you to handle your small and urgent works. Laptops and desktops take 2-3 minutes to switch on but tablets an exception to this, you can start your work in seconds.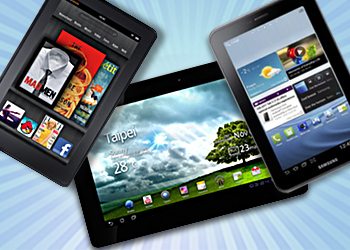 Here comes the real problem. Should you go with 7 inch tablet or 10 inch tablet ? No doubt, according to me 10 inch tablets works great for every one since these days almost all smartphones are larger in size and most of the awesome smartphones will be an at-least 5-6 inch in size. So 7 inch tablet is not a good deal. So, go with 10 inch tablets. Here comes another challenge, Yeah! Operating system, IOS or Android or Windows? I recommend Android, as a huge number of applications are available for free in play store and those applications helps you to complete your tasks easily and quickly.
So, this article helps you to pick one of the best 10-inch android tablets in the market. Here is the list of 7 best 10 inch tablets which makes your life even awesome.
Best 10 inch Android Tablets
Have a look at below mentioned 10 inch tablets and compare them with you needs. It helps you to pick a best android tablet for your need.
1. Google Nexus 10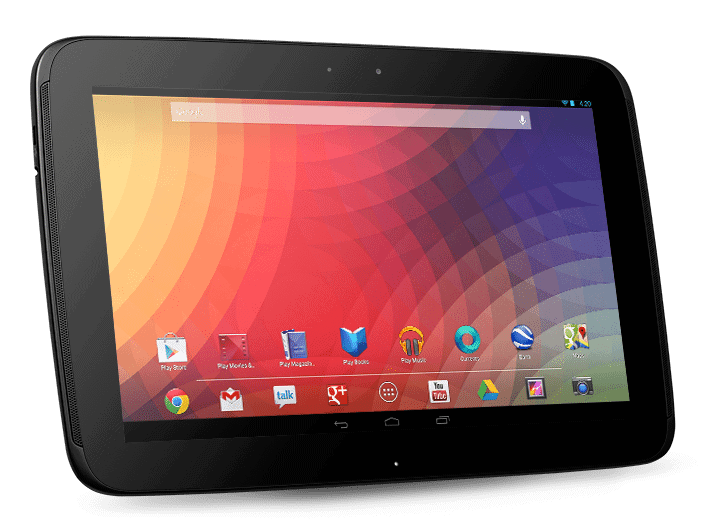 Nexus 10 screen is as good as iPad, it's 10 inch screen makes that tablet awesome in look and style. It is available in 16 GB and 32 GB and micrso SD card is not supported. Mostly all features are similar to the iPad and only difference is the operating system. Nexus 10 runs on Android operating system.
Also Read: 5 best Android applications for kids
2. Samsung Galaxy Note 10.1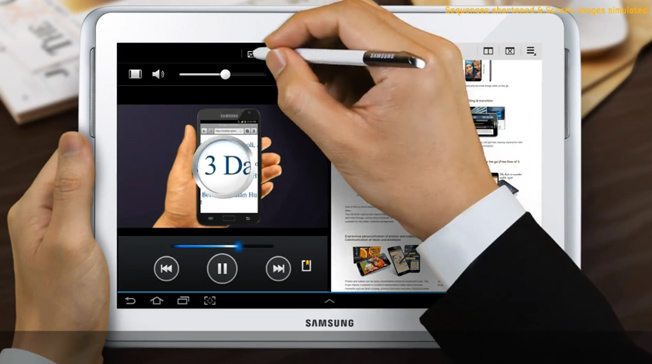 Note is also a 10 inch android tablet and yes! one of the best 10 inch android tablet available in the market. It is up-gradable to Android Jelly bean 4.1 and comes along S pen stylus. It is available in 16,32 and 64 GB. It's 5 MP rare camera is also a considerable one. It's 2 GB RAM makes all operations quick and fast.
Also Read: Samsung Galaxy S4 Review and Specs
3. Sony Xperia Tablet Z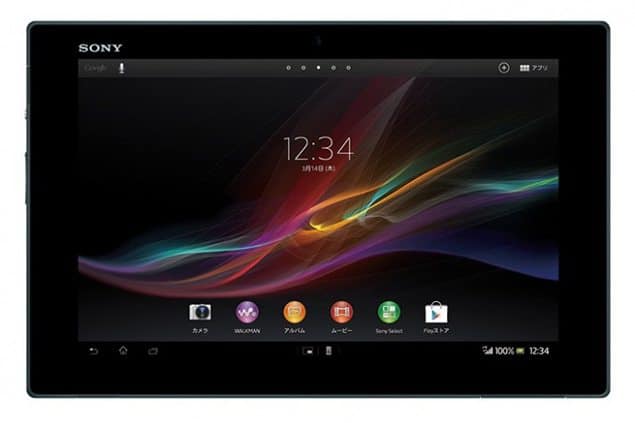 Sony Xperia Tablet Z is also one of best android 10 inch tablet which runs on Android 4.1.2. Its LED backlit display and scratch resistance glass make you to handle it tension free. Picture quality is too good on its 1200 x 1920 pixels resolution display. It's 8 MP rare facing camera helps to record full HD videos.
4. Samsung Galaxy Tab 2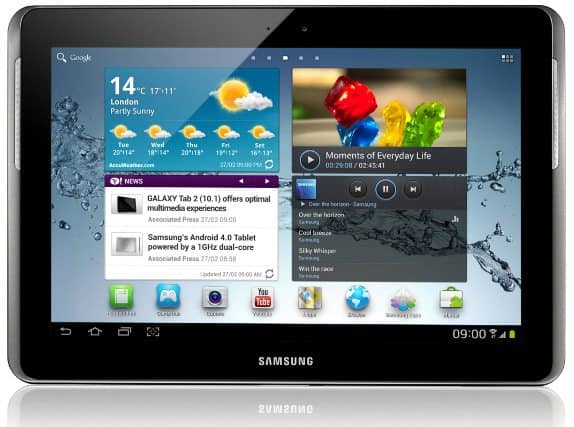 Another best 10 inch android tablet is Samsung Galaxy Tab2, which runs on Android ICS. There're different types available in this Samsung galaxy Tab2, one with Wi-Fi another with voice call and another model with Voice call and 3G. Before committing to this tablet, make sure to consider these options. Fix to a tablet which suits your need. It weights just around 350 grams.
Also Read: How to save battery life in android devices
5. Sony Tablet S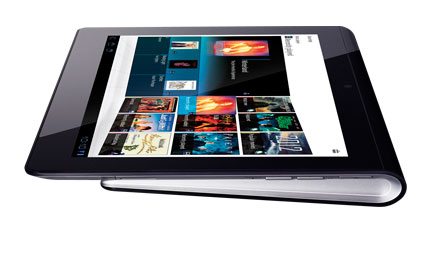 This 9.4 inch Sony Tablet S is hell awesome tablet mainly for its folded look. Comparing to all above mentioned tablets it is not a slim tablet but unique in design due to fold effect. It weights around 600 grams. Make this tablet as an optional and thick couple of times while purchasing this laptop.
Bonus
Android is not only known Operating system right? Have a look these another 2 awesome tablets which won't work on Android but powerful than all above 5 mentioned tablets. Enjoy this bonus stuff.
iPad (iOS)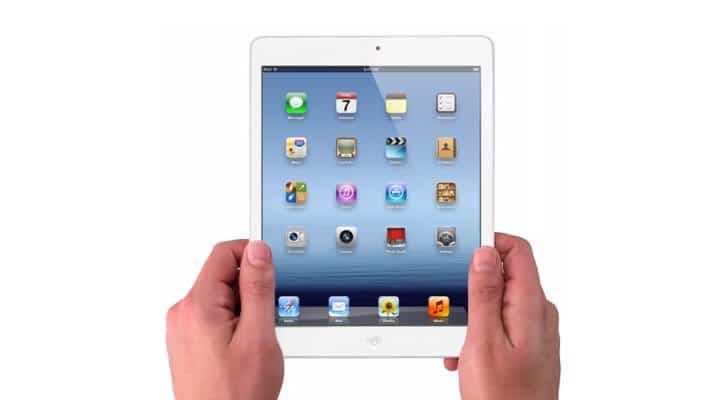 iPad with retina display from Apple is really an extraordinary tablet ever. The 9.7 Inch screen with 2048×1536 pixels resolution makes it more interesting. iPad is available in 16GB, 32 GB and 64 GB too but in order to maintain security, no external sd card is supported in this device. iPad has 5 Megapixel rare-facing camera which is capable to record full HD videos. 16 GB iPad costs around $500 and it's battery life lasts up to a maximum of 10 hours. It has a 1.2 mp front camera as well.
Microsoft Surface RT (Windows)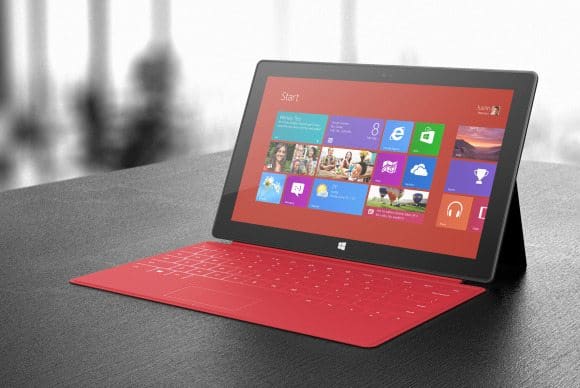 Microsoft surface RT is exactly a 10 inch tablet with a 2560 x 1600 screen resolution. It weights only 1.33 pounds and 0.35 inch in thickness. This says it is easy to carry and handle with hand. Alike iPad it has 5 MP front rare facing the camera and even it has 1.9 inch front facing the camera for video calling and for self capturing. In normal usage, battery life remains for a maximum of 8 hours. It runs on the Windows operating system.
 Also Read: How to install android apps on Surface Pro

Over to you
Well here are some best 10 inch android tablets and also we have included 2 bonus tablets as well. Do you find still better tablets in the market? if yes let us know by using the below comments section.