Are you planning to record a podcast at home? Or, oh! A YouTube video? Then probably the perfect microphone for your purpose will be the TONOR TC30 USB Microphone.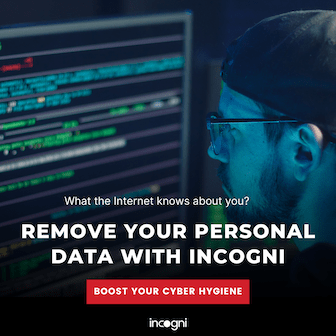 The TONOR company has long been known for offering prime recording and audio equipment for superior sound quality. So, even if you are a bathroom singer or a professional anchor, a device from TONOR is your first pick.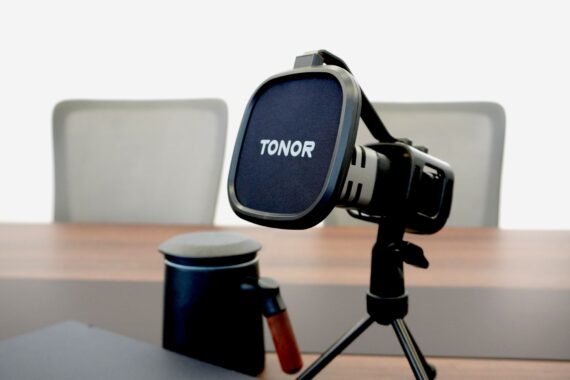 Thus, as mentioned, the TONOR USB TC30 Microphone is an excellent choice for your in-home purposes like meetings, gaming, podcasts, etc.
And if you are thinking of buying one, read further to know its reviews, features, and much more.
This device can be connected to a PC or even PS5, and then you can seamlessly use the microphone for the purpose intended.
Key features of TONOR TC30 USB Microphone
The TONOR TC30 USB Microphone comes with an attached USB 2.0 port. So you don't need any extra driver or cable – just plug it into your PC.

It has a Cardioid pattern that helps cut off unnecessary background noise and puts your voice on the front.
The device can be easily assembled by just placing it on the tripod (which you will get with the product), attaching it to the PC, and there, you are all set to go.
With an average cost of $39, the TONOR TC30 USB Microphone is a far cheaper device with many functions than any other you can find.

The device reduces the extra noise made by the keyboard or PC and enhances your voice even more.
With these features, the TONOR TC30 USB Microphone allows your listeners to hear your beautiful voice.
What are the perks and disadvantages of this device?
Before you buy TONOR TC30 USB Microphone, it's vital that you have a list of disadvantages and advantages so that it doesn't end up being the wrong choice for you.
Pros
Easy to use in Windows, Linux, and Mac OS.
It has a shock mount to reduce further vibrations and background noises.
The ultimate Cardioid Pattern.
Affordable.
Communicates a clear voice to your listeners.
Cons
Poor inhibitor of background noise.
Short working life.
What do customers say about the TONOR TC30 USB Microphone?
This device has gotten a whopping 4.6/ 5 reviews on Amazon, with most customers happy with the product. Many customers consider it affordable, with good sound quality and good customer care support.
A few customers explained that the device didn't work well after a few months, and the audio quality wasn't very appreciated. 

Frequently Asked Questions
There are a couple of questions that customers tend to ask regarding the device, be it related to troubleshooting or setup. Here are a few of them:
What to do if your PC doesn't identify this USB?
In such times, you can try a few quick steps:
Try plugging the USB into different ports.
Check if it can work with a USB cable.
See if the microphone acts the same on any other PC.
How to connect the TONOR TC30 USB Microphone to various systems?
The TONOR TC30 USB Microphone is suitable for a few systems like macOS, Linux, or Windows. Here are a few steps you have to follow to set up the device on each system:
For Windows:
Connect the TONOR TC30 USB Microphone to your PC. It will identify the device quickly.

Then click on the "Sounds" at the bottom of your screen.
The dialog box will show many options but jump to the Recording option, and there you will see the 'TONOR TC30 USB Microphone' option.
Choose it as your default option.
For macOS:
Connect the TONOR TC30 USB Microphone to your Mac device.
Open 'System Preferences' and jump to the 'Sounds' option. It will flood you with options like Sound effects, Output, and Input.
Go to 'Input' and choose the TONOR TC30 USB Microphone option.
Does the TONOR TC30 USB Microphone have a warranty?
This device has a company warranty of 2 years, and so they will be ready to offer you free post-sale services for almost two years.
Final Verdict
Thus, we can say that the TONOR TC30 USB Microphone is an excellent choice for small purposes, from meetings to podcasts, to singing, or any other creative exercise you can think of. It might not be a device for advanced users, but for beginners and amateurs, this product comes as the perfect fit.
USB Microphone, TONOR Cardioid Condenser Computer PC Mic with Tripod Stand, Pop Filter, Shock Mount for Gaming, Streaming, Podcasting, YouTube, Voice Over, Twitch, Compatible with Laptop Desktop, TC30
Plug and Play: With a USB 2.0 data port, no additional driver is required. TC30 is compatible with...
Cardioid Pickup Pattern: The mic has a cardioid pickup pattern and an excellent off-axis suppression...
Easy to Install: Without any assembly, only need to attach the pop filter to the mic tripod, then it...
Exceptional Anti-vibration: The upgraded concealed shock mount can effectively reduce the noise...