You can't avoid applications as a smartphone user. Right from social network to grocery shopping, we use apps for many purposes. The problem arises when we get addicted to those. We spend hours consuming what it offers without even thinking about our daily chores.
Can you relate to this? Are you an Android app addict (be it YouTube, Facebook, or Instagram)? Do you want to evade from this chaos? Then, Google has introduced a feature to Android to help you fight the addiction.
Google Added Focus Mode to Digital Wellbeing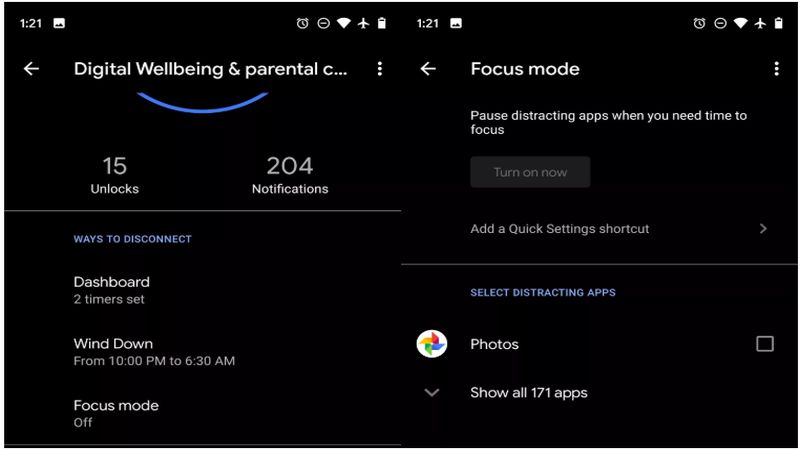 Do you have Android 9.0 Pie on your phone? Chances are you might be already familiar with Digital Wellbeing app. It's Google's initiative to track the usage of the phone and help you escape smartphone addiction.
The search engine titan has added a new feature to this app. Announced in May, the feature comes by the name Focus Mode. They already have one called Wind Down. You can automatically set it to turn the screen into grayscale mode so that your eyes won't get strained due to blue light in the night.
The new feature on the other hand just prevents you from accessing certain apps all at once. It is possible for you to add applications to the list and set a timer. Within the time, you can't access any application on the list. When the time's up, Google will unpause them.
The company believes this new feature can do wonders. By enabling the feature, you are giving consent to block notifications as well. Once you finish the task you're supposed to do by the time the timer exhausts, you can check the application without any hindrances.
Not every user can get access to the feature right now. It is only available to those who are using Android 10 (beta, of course).
How to Use Focus Mode?
First, you have to open the Digital Wellbeing application.
On the main screen, you will see Focus Mode on the bottom.
You will get a list of application. Tick the checkbox on the right of those which you want to disable for quite some time. (In case you don't see all the apps, you will have to click Show all apps).
Tap Turn on now.
There you go! You can turn off the feature from the same settings.
As you already read, the feature is available for Android 10 beta. You will have to wait sometime to get the feature on your phone.