OnePlus has conducted a contest to find an honorary Product Manager. The candidates had to submit their concepts and ideas they think would make OxyegenOS impressive. Out of the many entries, the company chose one from Léandro Tijink.
Whether the company didn't confirm making the proposed changes, we may see some of the features and change in appearance in action on OxygenOS 10 based on Android Q. If and when the company releases OnePlus 7T, there is a chance for the company inculcate them. The winner has met with the team to submit his ideas.
OnePlus may Make Major Changes on OxygenOS 10
One of the main changes Tijink suggested is with the setup screen. He has made the interface cleaner. On the OxygenOS 9 based on Android 9 Pie, the setup resembles as that of the stock Android. The proposed one includes a screen to select a system-wide theme.
Along with the changes in the setup screen, he also suggested some modifications with the ambient display and launcher. The customizations are made on the number of rows of a folder and some changes in the shelf UI.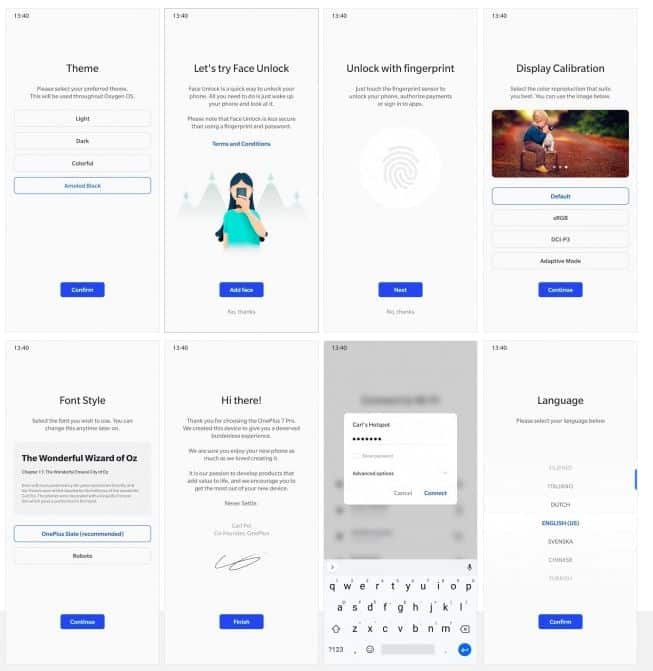 We would also see a new stacked layout for the recent menu. OnePlus's File Dash is a replica of Apple's AirDrop that helps the users share files between the smartphones of the same company. We hope they will extend the support for Android's Fast Share, using which we can exchange files between Android Q smartphones irrespective of the manufacturer.
There are changes in the Camera interface. And, the icons in the gallery are spaced out impressively as well.
As you read earlier, we don't think they will be accepting all the changes proposed by Tijink. The OxygenOS 10 coming out with OnePlus 7T will most probably adopt many of his recommendations after internal discussions. They may omit some due to technical difficulties.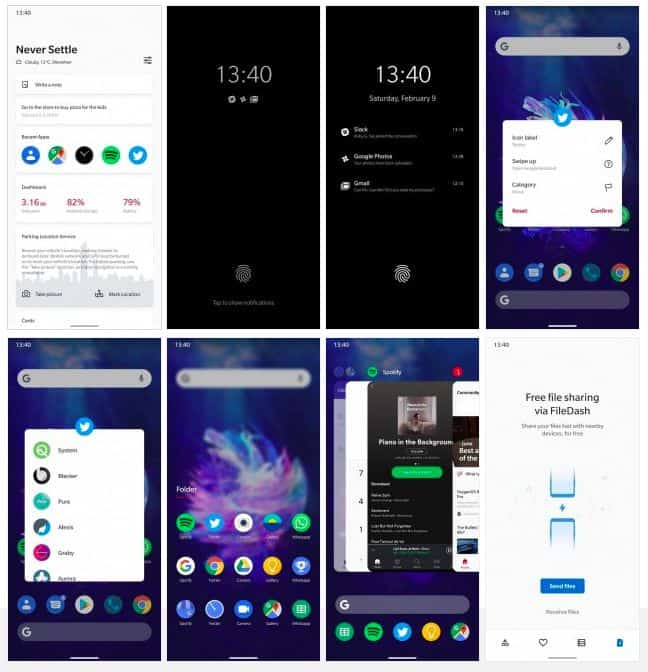 The engineers at OnePlus are working on Oxygen OS 10 and the same for OnePlus 7 Pro is already out. Of course, we can expect some design changes along with functional improvements.
To recall, the last smartphones the company released are OnePlus 7 and 7 Pro. The latter is the high-end one with Popup camera and a curved display. Both the devices pack in Snapdragon 855 chipset coupled with Adreno 640 GPU.
For the optics, it houses a triple rear camera setup with 48 MP, 8 MP, and 16 MP sensors respectively. First time in the history of the company they release a smartphone with a screen of 2K resolution.