Whether you want to defeat attackers or to stream Netflix, there are things you can only do with a VPN. You can only unlock YouTube in China with a VPN. The only way to browse without having your data sniffed is to encrypt your connection.
Sure, you can use the Internet without a virtual private network. Why do you need a VPN if you can access Netflix in your country anyway? Many reasons, some of which you didn't think you could access with a VPN.
10 Reasons why you need VPN Services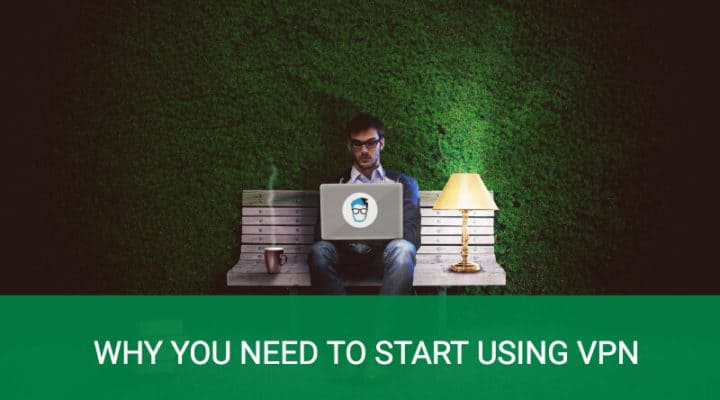 #1: Stream Restricted Content
Streaming services like Netflix utilize Geo-targeting to determine which countries should access their services. NFL may set their games to be accessed by US, Canada and the UK viewers alone. If you're in Korea for a vacation, it becomes difficult to watch your favorite football teams play.
VPNs link your computer to servers where the content you're looking for is legal. If you want to watch Netflix shows only available in the US, a provider will connect you to US-based servers. The best companies have hundreds of servers in dozens of countries. That way, you can stream any movie-streaming service no matter your location.
#2: Keep-Off Data Tracking
Some Internet Service Providers track your logs for selfish reasons. They throttle your net speed when you visit YouTube and sell your data to advertisers. Before you know it, you can't surf safely because of the many popup ads interfering with your connections. A VPN secures your connection so that no ISP provider can track your logs.
Apart from ISPs, websites generally track your Internet behavior to determine what ads to display to you. While some of the ads are convenient, others aren't. Even worse, some of the sites that track you sell your information to people who will spam you with calls. VPNs protect you from all forms of data tracking.
#3: Shop While Abroad
Being on a vacation doesn't equate to missing out on shopping offers. You can make a purchase while abroad conveniently. VPNs connect you to servers in your own country. You can then shop and have your items delivered to your doorstep.
Aside from shopping in your home country, you can buy items from foreign retailers with ease. 25% of online shoppers have tried shopping for overseas retailers. Sometimes it doesn't work because of credit card and IP address issues. If you are on holiday in a country where the retailer doesn't support, you won't get services. VPNs protect you from any issues you may have as you attempt to shop online.
#4: Access Files on Home PC Securely
When you need files on your home computer while at work, only a secure VPN can help you out. Attempting to upload files by using a secure connection is risky since anyone with hacking knowledge can track you. Look for a great provider on https://bestvpn24.com/ and you will be safe from any form of data sniffing.
Apart from data prying, securing your connections prevents you from attack by malware. Many attackers target you as you share files between your phone and home computers. If not careful, the malware introduces can cause more havoc or be used to demand ransom from you.
Must Read

Ransomware Removal Tools to Clean Crypto locker Malware
#5: Secure File Torrenting
Whether you want to download a movie or share a file anonymously, VPNs provide the easiest way to do it. Most downloading websites geo-restrict their content for legal reasons. However, you probably need the programs anyways.
VPNs hide your IP address so that it appears like you're downloading the files legally. Take note since not all providers support torrenting. Only the very best virtual private networks let you download files anonymously and securely.
#6: Stop the Hackers
Not only can a VPN block malware but it can also beat the hackers for you. Connecting you to a different IP address overseas makes it impossible for attackers to access your computer. Your data is also encrypted, adding a layer of protection attackers can beat.
Many VPNs also offer free malware-blocking features. That way, you're protected from both hacking and malware attacks. Of course, not all providers offer total protection from hackers. Many free VPNs can't secure you properly. Only the best vendors can, and they often sell their services even though at affordable prices.  
#7: Research on your Competitors
To succeed, sometimes it's necessary to research what your closest competitors do. But no one wants to be caught doing it. You know, because your IP address will be kept as a log every time you visit their site. A VPN shields you as you research on anyone because to them, you appear as a random Internet user. The websites could still keep your logs, but they just don't know it's you.
#8: Unblock Social Media
When governments want to censor people, they start by blocking social media. Some countries do it to stop isolated trends. Algeria recently banned Twitter because students were using it to share exam tests. But the ban was enacted across the board. Facebook and almost all Western social networks are illegal in China. All the top-rated VPNs can unblock social networks with ease.
#9: Play Video Games with Fast Connections
Want a fluid gaming experience? Connect to VPNs as you play. Like streaming videos, ISPs throttle gamers' Internet speeds. Some cap your bandwidth to make it impossible to participate in eSports after a few hours of gaming.  
VPNs protect you from ISP related data tracking, speed throttling or any other inconveniences. You get unlimited bandwidth to play as much as you want, with speeds of up to 80Mbps. Apart from playing, VPNs help you stream gaming content you probably couldn't in your country.
For PUBG Lovers

10 Best pubg tips and tricks to win chicken dinner easily
#10: Secure WiFi Connections
Public WiFi is mostly free and easy to access. But we all know how insecure it is. Hackers camp at public spots trying to steal data from any users with unsecured connections. If you want to use your local WiFi, a VPN is a must use. Your IP address is encrypted and hackers are kept off completely.