Last few days have been pretty hectic and I learnt a lesson which was pretty much needed to be learnt. My laptop's hard drive crashed. I lost around 90 GB of movies, 100+ design files, EBooks around 20 GB and the whole loss has been so much that I don't even know the full extent of my loss.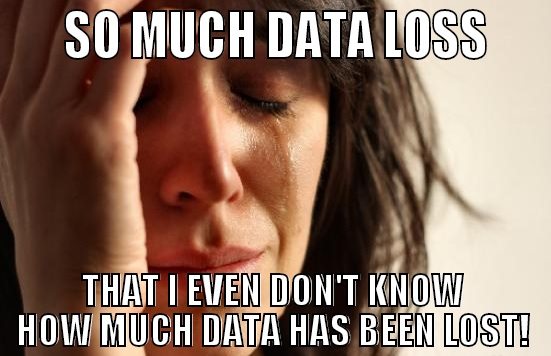 In this mayhem I realized how much important backups are. Fortunately I had backups of my important account details and secure logins stored away safely in the cloud. This small incident made me realize how much important good backup solutions are. It doesn't matter whether you are a normal PC user, internet marketer, blogger, designer; everybody has some data that they would never want to lose. It can be your favorite mp3 song collection, those movies that you never watched, your precious email lists and so much more. So today here we are with the top five ways to back up your computer. Bear with me folks, this ride may get a little rough!
Top five ways to back up your computer: Solutions that work.
While some of the solutions listed here would be pretty obvious, some would be new to you and would require you to move out of your shell in order to implement them successfully!
External storage media/hard disk drives:
This is by far the most obvious backup strategy that anyone would recommend to anyone. Just buy a good external portable hard disk or storage media. It would allow you to safely keep your files in one place without the risk of losing them in case an untoward incident happens. But still your files are still at risk of getting corrupt or removed because of viruses or malwares. So make sure that you have a good antivirus installed on your system or on systems where you connect your external storage devices. 1 Tb is a good storage size for starting out. (As files and media keep growing in size, I wonder someday even this would not be enough.)
Windows Backup/Restore:
This is a somewhat advanced feature than just plain storing of files in removable hard disks. This feature allows us to back up full system image with all our files, settings and preferences. The system image thus created can then be safely stored in removable media or backed up on the cloud in order for easy retrieval when anything goes wrong.
Cloud storage:
It's obvious isn't it so? The future is in the cloud. Most of the cloud services available these days are free. Though there's a small catch, the storage space is limited. Paid subscriptions allow you to harness the full power of cloud services.
I myself currently have a Google Drive account with over 65 GB+ of storage space. The following are the major cloud services which offer good storage space along with industry grade reliability.

Dropbox:
Dropbox offers 2GB of free storage for basic users and offers 256 bit AES encryption along with additional awesome plugins to further enhance functionality.
OneDrive:
Formerly SkyDrive, OneDrive is the cloud storage service by Microsoft. Anyone with a working Outlook account can use OneDrive, it offers around 25 GB of free storage.
It allows up to 5 GB of synced data and is a boon for Windows users (legitimate ones). Let me tell you my experience with OneDrive. To me it's one cloud service that actually did a pretty good job at automated backups.
Users with genuine windows and those who have connected their Outlook accounts with their Windows operating systems need not worry about settings and other properties. Most of my user data such as WiFi passwords, account picture, desktop background slideshows and other documents stored in the One Drive folder were automatically synced back when I reinstalled my Windows and signed in via my Outlook account.

Box.net :
Box.net provides its users with initial 5GB of free storage. It also gives mobile applications for easy usage via smartphones.

Google Drive:
This is a Google owned service and everyone with a Gmail account gets a Google Drive account by default for free with a good 15 GB initial storage space. The stand out features of Google Drive include the ability to use the powerful custom suite of Google Apps like Google Docs, Google Slides, Google Sheets, Google Forms and much more. The files in drive can be collaborated on and worked on in real time and this is one of the killer features of Google Drive. This is why it's my preference for cloud storage.
SugarSync:
It's one of the many available cloud services. It allows people to look up with their revision histories, this makes it stand out from the other services. It provides users with an initial 5 GB free storage and allows to password protect files individually. It also allows to stream music and videos. (P.S. Google Drive also has this feature.)

Network Attached Storage services (NAS):
Network attached Storage devices are those devices which are connected to our own systems via wired networks or wireless WiFi networks. They work automatically and also show up in our own computer's file system because the computer treats it like a native hard drive. Specially built NAS for consumers have features like built in torrent downloading clients for downloading stuff even when PC is off. Even if the entire system crashes the NAS storage device would be safe because it's a different device which is remotely connected to our system. NAS is one of the most convenient methods once you have the apparatus and all setup. But the price factor can be a bit demotivating for those who are looking to implement an NAS solution. Prices start upward of 100$ and some systems like HP's SmartMedia server use the home Server platform by Windows which makes it even better for Windows users.

Data Storage Companies:
Offline Data storage companies also store people's data in their warehouses. You can store your data in disks or other media which they keep safe in boxes inside their warehouses. Such offsite data storage allows for safety from theft and disasters. But in terms of access it's pretty difficult as a lot of correspondence and paper work would be involved before getting your data back. The costs involved are also very high and it may not be feasible for many users.
So these were the top five ways to back up your computer, know some more? Then do recommend us your sure shot methods to back up data and let's move this discussion forward on twitter. You can tweet to us @Amarillindra and even comment below.