As we delve deeper into the 21st century, technology continues to shape and reshape the society we live in. A force of change, revolutionizing every facet of our daily existence. Among the array of industries, it continues to innovate, the advertising sector is, perhaps, one of the most transformed.
Today, we take a closer look at how such technology, particularly innovations like digital signage software Kitcast, is altering the face of advertising.
From Static to Dynamic Ads
In the not-so-distant past, advertising was a static and often one-dimensional experience. Brands communicate with their audiences through billboards, print ads, and television commercials, hopeful that their messages would reach and resonate.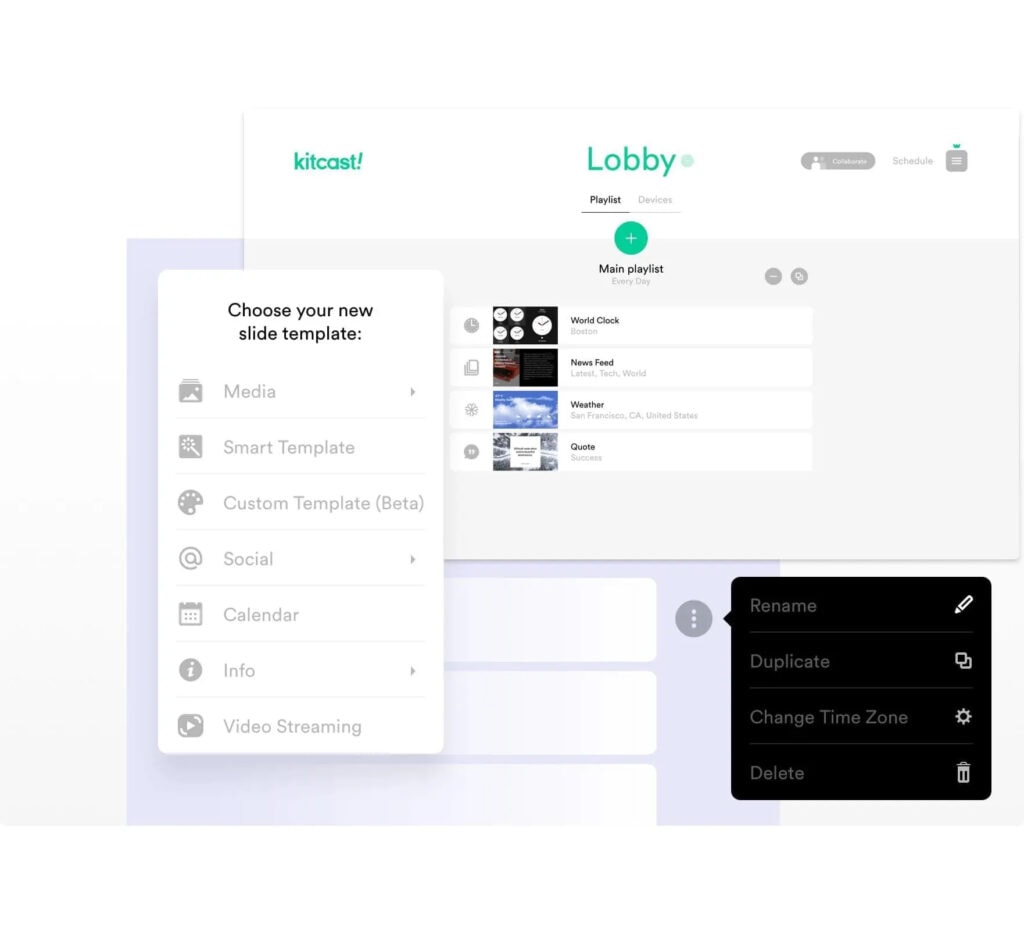 However, these traditional forms of advertising leave much to be desired. Enter the digital age, where technology serves as the catalyst for a more dynamic and interactive advertising experience.
Digital signage, the use of digital displays to convey advertising or informational content, has opened up a realm of possibilities for brands to connect with consumers in an entirely new way.
Kitcast, a leading player in this field, allows businesses to manage and distribute content across multiple digital displays easily and efficiently, no matter their technical knowledge level. And herein lies the transformative power of such technology.
How Digital Signage Affected Business
With Kitcast and similar digital signage solutions, businesses can create visually engaging content that draws attention and prompts action. Digital displays are no longer static, but dynamic and changing, keeping pace with the swiftly altering world around them. This shift has profound implications for the advertising industry.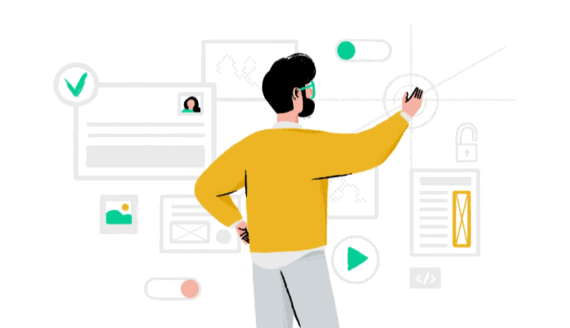 For one, it allows businesses to create more personalized, timely, and location-specific advertising.
A retail store, for instance, can use digital signage to showcase a sale happening in real time.
A restaurant can change its digital menu board throughout the day, showcasing breakfast, lunch, and dinner options as appropriate.

And a gym can motivate members with live updates on fitness classes or health tips.
Such customization potential is unparalleled in traditional advertising mediums, making digital signage a powerful tool in the marketer's arsenal.
In addition, digital signage provides valuable metrics and analytics for advertisers. With traditional advertising, gauging effectiveness can be a guessing game. With digital signage like Kitcast, businesses can monitor engagement and adjust their content strategy accordingly. They can see what works, and what doesn't, and continuously tweak their approach for maximum effectiveness. In a time when data is king, this ability to make informed decisions cannot be overstated.
Digital Signage as a Cost-Effective Marketing Solution
Moreover, digital signage proves more cost-effective in the long run. While the initial investment may be higher than traditional advertising methods, the returns are substantial. Digital signage cuts out printing costs, reduces the need for labor to change out advertisements, and offers a durable solution that can withstand the elements better than paper or billboards. It's not just a smart choice for the environment, but also for the bottom line.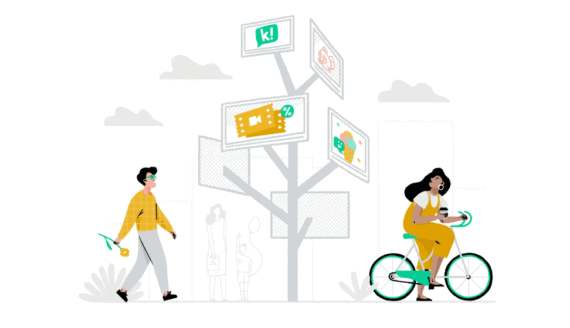 But perhaps the most profound impact of digital signage is on the consumer experience. By creating engaging, interactive, and dynamic advertising experiences, businesses can foster deeper connections with their customers. No longer are consumers passive recipients of advertising messages. Instead, they're active participants in a brand narrative, brought to life through the vibrant, moving imagery of digital signage.
And this is where Kitcast shines. Its intuitive user interface and powerful tools enable businesses to craft compelling narratives that resonate with their audience. Kitcast empowers businesses to step into the future of advertising – a future characterized by interactivity, personalization, and data-driven decision-making.
The evolution of digital signage technology isn't just changing how advertisers reach out to their audience; it's redefining the very nature of advertising. It's making advertising a part of our lives in an unobtrusive, yet more meaningful way. And in doing so, it's allowing brands to build relationships with consumers that are deeper and more meaningful than ever before.
The potential applications for digital signage are practically limitless.
The hospitality industry can use it to inform guests about services, directions, and events. Hospitals and healthcare centers can use it to display patient information, appointment reminders, and health advice.
Schools and universities can use it to communicate with students about schedules, events, and important updates.
Each application further underscores the versatility and transformative potential of digital signage technology like Kitcast.
While we must acknowledge that adopting new technology often comes with a learning curve and initial costs, it's crucial to view these as an investment. As businesses strive to stay competitive and relevant in a technology-driven world, adopting innovative tools like Kitcast becomes not merely an option, but a necessity.
The success of digital signage technology is a testament to the power of technological innovation to disrupt and reshape industries. It also serves as a reminder of how rapidly and drastically consumer expectations have evolved. In a world where consumers are increasingly tech-savvy, discerning, and demanding, businesses cannot afford to lag in their adoption of innovative advertising strategies.
New Chapter in the Advertising Industry
Digital signage technology has begun a new chapter in the story of advertising. It's a chapter characterized by interactivity, personalization, engagement, and informed decision-making. And it's a chapter in which innovative solutions like Kitcast are not just the protagonists, but the authors, crafting a new narrative for what advertising can and should be.
It's evident that digital signage technology is not merely changing the face of advertising; it's setting the stage for its future. This technology is a powerful tool that, when used effectively, has the potential to transform the advertising landscape completely. Businesses that embrace it will be better equipped to connect with their consumers, communicate their brand story, and carve a niche for themselves in an increasingly digital world.
In conclusion, as we stand on the precipice of this digital revolution in advertising, the key question is not if digital signage will change the face of advertising, but how we can best harness its power to craft more impactful narratives, foster deeper relationships, and ultimately, usher in a new era of advertising. For innovators like Kitcast, and the countless businesses leveraging this technology, the future of advertising looks promising indeed.