Android Auto has been around for a couple of years now. And whilst not many of us can afford the expense of a brand new car kitted out with Android Auto, you can still use Android Auto with many existing cars.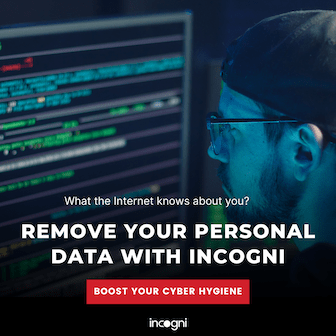 As long as you have an in-car display then you can download Android Auto. But if you do decide to go down the AA route, then what sort of app options do you have? We're here to give you the low down on the best Android Auto apps there are.
The Choices…
Obviously, there are far fewer apps for Android Auto than there are for regular mobile Android. This makes sense since (hopefully) you're not planning on playing games whilst you're driving.
Also Check: How to View or Read Old Android Notifications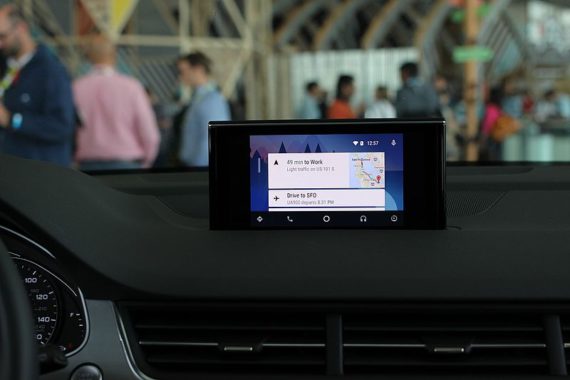 Therefore we've divided our choices into the most common categories to help give you a sense of what kind of apps you should be thinking about downloading, as well as giving you our faves for each category.
Best Android Auto Apps
1. Android Auto and Music
By far the most obvious category for Android Auto apps has to be music. After all, who doesn't want to listen to some tunes on their morning commute? But we might have to cheat a little bit for this category. The best music app for Android Auto has to be the app that you already have.
Pandora, Spotify, Google Play Music, and YouTube Music all have apps for Android Auto. If you already have a subscription to one of these services, then it stands to reason that your best app choice is going to be the one that you're already paying for.
If you don't have a standing subscription however then our choice would have to be Google Play Music.
This is for a couple of reasons. Firstly Play Music gives you plenty of storage space letting you download music you already own, plus there are tons of albums, stations, and tracks available to stream.
Basically, Google Play Music lets you combine your existing music collection as well as getting access to new music, and that's a win-win in our book.
Second choice? We're going for a weird one. RainWave is a new-ish app that dedicated to video game music. Sounds weird, but gaming music has been proven to help focus and concentration, which might be just what you need when you're battling that evening traffic.
2. Android Auto and Radio
Of course, you could just use your regular car radio, but where's the fun in that? If you're looking for great radio station options from all over the world then our choice for best radio app has to be TuneIn.
There are tons of choices, as well as a premium subscription for things like sporting commentary. But even the free version is pretty awesome. From French Chanson to Australian Football there's going to be a station for everyone.
Coming in the second we're going for Scanner Radio, another weird choice. This new app lets you listen to police and emergency scanners as well as amateur radio users. Sounds odd, but it might just give you the heads up on why you're stuck in traffic, and if nothing else will certainly keep you awake whilst driving late at night.
3. Android Auto and Messaging
One of the nice things about having Android Auto is that you don't have to miss messages, no matter who they come from. And our top choice here is a tie (both have the same set of features, so choosing between them was impossible). Both WhatsApp and Telegram (a better choice for the Android privacy-conscious) allow you to send messages by dictating as you drive, as well as letting you "play" messages that you receive so that you can hear what you're getting. All hands-free, which is pretty sweet.
Also Read: How to Read Deleted Messages in WhatsApp
We don't really have a firm second choice here. Most major messaging apps have Android Auto versions. Facebook Messenger, Kik, Hangouts, and Pulse all certainly do.
However, none of them are quite as easy to use as WhatsApp and Telegram on Android Auto, and in some cases don't accept dictated messages very well (or at all).
4. Android Auto and Navigation
If you're driving it's usually pretty nice to know where you're going, so you're going to need a navigation app. The hands down winner here is (unsurprisingly) Google Maps.
This is a clear choice since both Android Auto and Google Maps are Google products, and so they integrate seamlessly. Obviously, you can use voice dictation to ask for directions, as well as receiving spoken instructions if you choose.
Bonus: Know how to enable compass in Apple Maps
There is a second choice though, and that's Waze. The benefit of Waze over Google Maps is that it allows other motorists to input information, which means you get absolutely up to date info about traffic, detours, and all kinds of other things.
It also lets you do things like finding the cheapest petrol station on your route. The bad side of Waze is that right now it's only supported if you have a car built for Android Auto (it won't work through a normal car display).
That could change in the future though, and if you have an Android Auto vehicle then Waze is a good navigation choice.
5. Miscellaneous Options
There is one other app that we really do need to recommend, though it doesn't fit into any of the above categories, and that's Audible. The Audible Android Auto app lets you listen to any audiobook in your Audible account, and is voice controlled to boot.
If you're sick of music and the radio, or you just want to learn while driving, then Audible is a great choice and the selection of audiobooks available is absolutely huge.
Android Auto might not be standard for all cars just yet, but many cars can get functionality through their built-in displays. And if you decide that Android Auto is for you, then the above apps should give you plenty of reasons to enjoy your morning commute!